SENCOs: make the end of term festive, not frantic!
'Tis the season to be jolly, but with very little 'down time' in the run-up to the end of term, SENCOs need to make sure they allow time for self-care.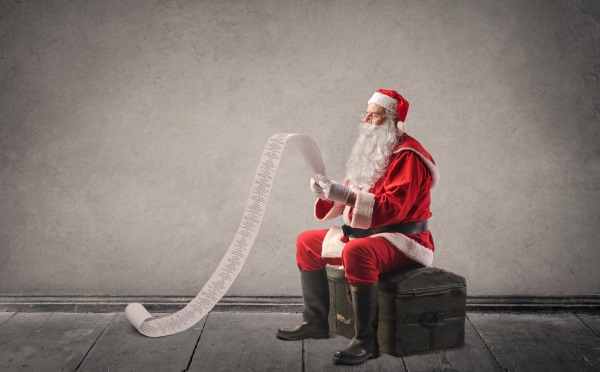 Don't let a long to-do list wear you down in these last few weeks of term
You might think that the run-in to the festive break heralds unbounded joy and happiness for all. Maybe for some, but it can also be a very challenging period of time for young people, families and SENCOs alike. Simply due to the nature of the SENCO role, many colleagues go the 'extra mile'; enduring stress and exhaustion in order to meet the additional challenges of the festive break.
After over 20 years in education – 15 as a SENCO – I've come to realise that looking after yourself is no less important at this time of the year than at any other; perhaps more so!
Mental health solutions?
This week, the government announced that over £300 million is to be invested in additional mental health support for schools, including senior mental health leads in every setting. However, it remains to be seen whether these will be new specialist roles or re-aligned ones balancing cuts in other areas, what skills and qualifications these new staff will have, and if they will actually be available for recruitment.
The government has also promised to create mental health support teams; 'several thousand' people working in partnership with educational psychologists, counsellors, nurses and social workers. This is welcome news, but with the creation of these teams and senior leaders set to be in post by 2019, has the government addressed the many young people who have already been failed?
Retraining or redesignating our existing staff won't make much difference – we need dedicated professionals on hand, not new responsibilities for already overburdened teachers. Hence why I'm not convinced that this extra funding and related proposals amount to a Christmas miracle, particularly given how uncertain it seems that the money will trickle down far enough to make discernible improvements.
That said, I for one am grateful that the government has given us another opportunity to reflect on the current system and how we – frontline practitioners – think it can be improved, so do make sure you respond to the green paper consultation and make your views heard.
Thinking of you is important too
The negative impact of teacher stress, anxiety and depression on students' learning is well documented, but what about the impact on teachers themselves, or in this case SENCOs? There have been numerous pieces looking at how to help SENCOs manage workload and the additional stress/anxiety associated with the role; but what can we actually do? How can we avoid crashing into the end of term?
 if we are here for the long term, we need to keep thinking about the bigger picture
The Christmas season is a busy one, rarely affording much 'down time'. It's important to take time before the end of term, in order to ensure we can still be functioning well and 'ready to go' in the new year.
Top tips
Realise that you can't work at the same pace now as you did earlier in the term.
Don't abandon meetings in the last week; start scheduling meetings for January and allocate additional time now for slower working and laziness.
Allow for a greater number of complaints and concerns. This time of year is stressful for young people and their families.
Always respond promptly to the issues parents raise, but if they can be dealt with in the new year, I think this is often best for everyone concerned.
Don't let school staff overburden themselves with 'last minute' actions. The SENCO's role is one of 'coordination', not firefighting.
Make time to get away from school on the bell, or as close to it as you can. At this time of year, having time in familiar and comfortable surroundings at home to 'recharge' is even more important.
A personal perspective
Early on in my career, I was always unwell at the end of this term. I have since become acutely aware of the need to take extra time, rest as much as I can and limit unnecessary travel. I used to attend every school concert and trip on the calendar. Now I limit these and focus as much on the young people, their families and the SENCO job as I can.
Take my word for it: if we are here for the long term, we need to keep thinking about the bigger picture. Being positive about our own mental health can be the gift that keeps on giving, but only if everyone appreciates its importance.
Demonstrate impact
Looking to demonstrate a commitment to promoting wellbeing as a fundamental part of your school life?
Developed in partnership with the National Children's Bureau, the Wellbeing Award for Schools leads you through a simple process of self-evaluation, action planning and accreditation. 
More from Optimus
You can be a mental health champion