Like a girl: Gender stereotypes in education
What is the impact of gender stereotypes on the behaviours and beliefs of pupils and staff? Olivia Dickinson investigates.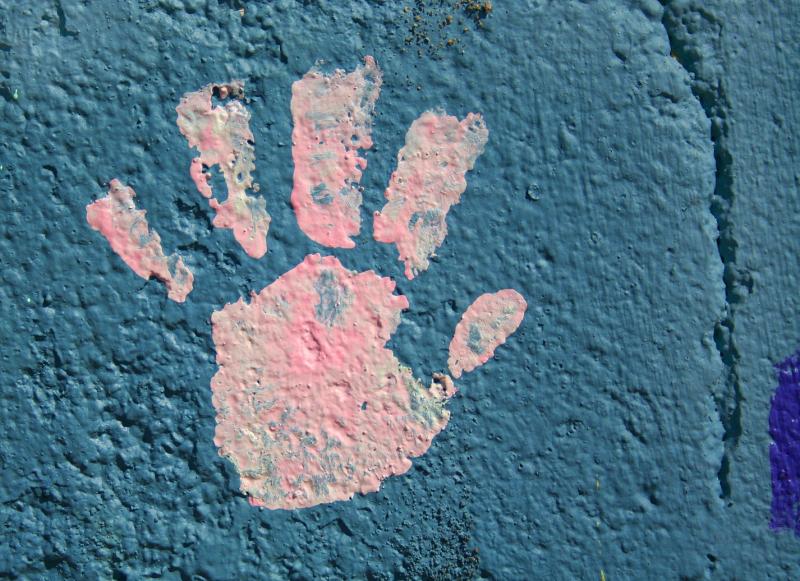 In your school or early years setting, what do you see that suggests how pupils and staff devalue things that are coded feminine?
It is often deemed desirable for girls to like 'boy things' or 'be like boys', while it is less often seen as desirable for boys to aspire to be like girls (unless to be neat and quiet) or for boys to regard women as role models or aspirational.
In this blog post, I am going to focus on the make up of the teaching workforce, and how inherent assumptions about the value of men and women may be reinforcing gender stereotypes.
I'll also look at how children's career aspirations are affected by this devaluing of anything 'female' or coded feminine; and how boys are often let down by educators who make assumptions that boys and girls like different things – and that no children should like 'girly' activities or behaviours.
Is society 'Ready for Girls'?
For example, in a recent research study for Lego, the Geena Davis Institute on Gender in Media (GDIGM) found that girls are keen to overcome gender norms in play and careers but that society doesn't necessarily support them in doing so.
However, the focus in the news coverage was on the impact on boys, even though the study was carried out in recognition of the UN's International Day of the Girl and to mark the launch of a new campaign, 'Ready for Girls'.
I was not surprised to see that 71 per cent of boys surveyed feared they would be made fun of if they played with what they described as 'girls' toys' – a fear shared by their parents.
Parents and educators are narrowing children's interests and not enabling them to try out different skills.
As Madeline Di Nonno, the chief executive of GDIGM, said: 'Parents are more worried that their sons will be teased than their daughters for playing with toys associated with the other gender… it's also that behaviours associated with men are valued more highly in society.'
She added, 'Until societies recognise that behaviours and activities typically associated with women are as valuable or important, parents and children will be tentative to embrace them.'
What is this telling girls and boys about what it means to be male and female?
Men are still in charge
In England, 75.8% of teachers are women, with the figure increasing to 82.4% in primary education across the UK.
In 2019, women were 28 times more likely to be employed as a teaching assistant in the primary sector than men; only 3% of the Early Years workforce in England and Wales is male.
But in senior leadership roles, men are disproportionately represented, becoming heads and deputy heads younger than women and remaining for longer in those senior roles.
This means that, in primary school, children often see a man as being 'in charge', and they rarely have a male class teacher. Those few male teachers are sometimes put on the spot and expected to deal with badly behaved boys, as if, somehow, being male means they have more influence, and can relate to the boys more than the female teachers can. 
Who is a good role model?
There's also the question of 'role models'. Are male class teachers seen as desirable just because they are a novelty or because they are apparently better able to 'manage' boys' bad behaviour?
As Dr Jeremy Davies from MITEY (Men in the Early Years) points out, this puts male teachers and male early years staff into a stereotypical box, where '"men are better at rough and tumble (with the boys)"; "men like doing outdoors play (with the boys)" and "we need men to act as role models for the children (boys) who don't have fathers at home"…or a mixture of these.'
When 'girly' activities and interests are devalued, it can lead to boys being told they won't like books with lead girl characters
Of course, this implies that women are devalued; it suggests that they cannot be role models for boys, they cannot be good at rough and tumble, they cannot like outdoor play.
It also reinforces the internalised misogyny of our society, that ultimately it is 'better' for boys (and even girls) to be taught by men, but that also things like rough and tumble and outdoor play are for boys and not girls.
'It's just how it is'
Over in secondary schools, male teachers are still called 'Sir' while female teachers are called 'Miss', irrespective of their professional qualifications or marital status. As feminist linguist Professor Deborah Cameron writes:
'"Miss" does not suggest deference to someone senior:… its modern associations with youth and what you might call "juniority" mean it can easily come across as belittling or trivialising.'
The consensus on Twitter and among secondary school staff and pupils seems to be 'it's just how it is'. The fact that no one is questioning this inherent sexism shows how much devaluing women in education has become the norm.
Stereotypes have a lasting impact
Children's views of what they want to be when they grow up are often set by the time they are seven. Generally, teaching, nursing and other caring jobs are seen as desirable for girls, but not for boys.
Moreover, those traditionally 'feminine' jobs are often lower paid. Perhaps conversely, there can be internalised misogyny that some girls are not aspirational if they want to work in caring or domestic roles, and they should want to aim higher – to a more 'male' job.
However, by devaluing that type of work – and by extension, that type of play, activity or toy – parents and educators are narrowing children's interests and not enabling them to try out different skills.
Boys lose out on emotional development, language development and nurturing skills, while girls' spatial ability, motor skills and self-confidence often suffer.
Resources for tackling stereotypes
Campaigns such as Redraw the Balance and Like a Girl are great resources to use in classrooms to show how misconceptions of girls and women can be challenged. They offer brilliant female role models, but also show how sexist attitudes are embedded in society, even among young children.
When 'girly' activities and interests are devalued, it can lead to boys being told they won't like books with lead girl characters, or that they ought to like books about football or rugged adventures, or that they'll only want to read about stereotypically boy activities. But in fact as many girls as boys like football, and as many boys as girls dislike sport.
The Education Mythbusters is a great resource to challenge these assumptions, as are the Breaking the Mould resources from the National Education Union (NEU).
The book Boys Don't Try? by Matt Pinkett and Mark Roberts, delves much deeper into those myths and assumptions, and as part of their 'rethinking masculinity in schools' they too are trying to re-evaluate behaviours and activities that are 'typically male' or 'typically female' in education.
Teaching children about equality and showing positive role models does work. In the pilot year for Lifting Limits' whole-school approach in five schools, there was a 75% increase in the number of KS2 boys who envisaged they could be a teacher.