Peer support for autistic pupils: Bobby's story
There are a few simple strategies to encourage peer support for pupils with SEND. Gareth Morewood explains.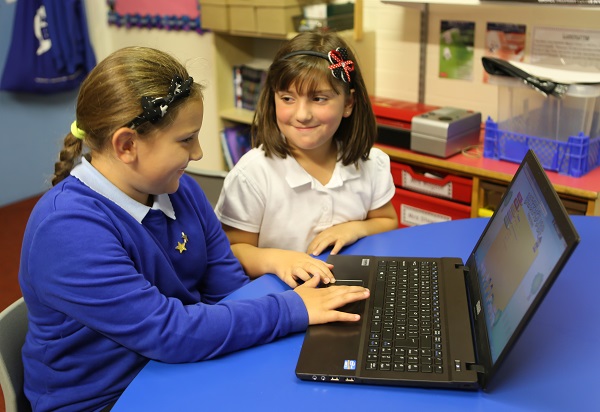 I have previously stressed the importance of peer education as part of being an inclusive school, particularly with regard to autistic students.
To further understand how peer support works in practice, I asked some of our Year 7 students what they thought after having Bobby in their year since September 2015.
Bobby is autistic and has an excellent grasp of what that means for him. As part of the work in supporting transition to Priestnall School, Bobby spoke to his peers about what autism means to him.
Eight months on, his peers offered their insights into what it means for them, as part of an inclusive school community.
Bobby's introduction
'Hi guys, it's Bobby here, you are reading this because you wanted to know what an autistic person is like settling in to secondary school right? If you did, I'll tell you my thoughts about what I like about 7B1 and what it was like when I first got here. #7B1 is awesome. (Hashtag 7B1 is awesome). Let's start with what I did when I first got here in the past. When I first went to 7B1, I was a bit shy. But hey! I wasn't afraid to make new friends unlike some children with autism. But still, I had a great time when I first was at Priestnall. But still, I couldn't help these little meltdowns. Luckily my mum and me have chats just after and work through the story so that I'm all prepared for the next time I'm about to do it.
I still can't help these little meltdowns sometimes. And I still chat to mum after and go through my story. I now have my own room! It has a royal pure blue colour on the walls and red, blue and green around the room. It's really cool and it used to be the study. Let's now focus on how I get along with my friends.
And yes, I bring my Pikachu along with me for support. And when I have a meltdown all my friends stay calm because it's ordinary for me. All my friends in 7B1 are amazing to me. We are great friends.'
What Bobby's peers say
'Bobby has autism, sometimes school gets too much for him and he has meltdowns. At first it used to scare me, but now we are used to it and support him by acting like everything is normal so he doesn't get embarrassed.'
'If we see Bobby getting a bit stressed or sad, we try and distract him by talking about something that he likes, like Pokémon, or maybe what we have next lesson. This helps take his mind off things, but if Bobby does have his mind set on something it is very hard to distract him, so the teachers help him with that one.'
'I think we are one of the kindest and friendliest forms, if Bobby has a meltdown we don't all stare and laugh we all try to help calm him down and help.'
'Bobby is really kind and funny, it doesn't matter that he is autistic – we are all people. When Bobby started having meltdowns it scared me because I hadn't experienced it before. But know I understand it more and know how to help him, it doesn't scare me anymore.'
What we can learn from Bobby's experience
You will notice from some of the comments that the peer group are very understanding about what Bobby calls 'meltdowns'. In ensuring an open approach the peer group can be a significantly 'un-tapped' resource in our schools. 
From my personal experience, here are my top tips.
Start with general autism awareness through whole-school assemblies and positive sessions in class – showing the short film of Stephen Wiltshire flying over Rome is a good resource for this.
If the student would like to present to their peers, make sure any script is checked with the young person and parents/carers – agree the wording well in advance and in writing.
The student can either read the agreed script to peers, or could present it just to a member of staff when away from the group – it has to be a personal decision based on the student.
Allowing informed discussions and supportive, open communication is essential. In my 20 years' experience students are generally supportive, caring and understanding – it is important to remember that!
Resources
References and further reading
Gus, L (2000) Autism: promoting peer understanding, Educational Psychology in Practice 16(4), 461–468.
Humphrey, N. & Symes, W. (2011) Peer interaction patterns among adolescents with autistic spectrum disorders (ASDs) in mainstream school settings, Autism 15, no. 4(2011): 397-419.
Humphrey, N. & Lewis, S. (2008) '"Make Me Normal": The Views and Experiences of Pupils on the Autistic Spectrum in Mainstream Secondary Schools', Autism: An International Journal of Research and Practice 12: 39-62.
Kasari, C. & Rotheram-Fuller, E. (2007) 'Peer Relationships of Children with Autism: Challenges and Interventions', in Hollander, E. & Anagnostou, E. (eds) Clinical Manual for the Treatment of Autism. Arlington, VA: American Psychiatric Publishing, 235-58.
Morewood, G., Humphrey, N. & Symes, W. "Mainstreaming autism: making it work." Good Autism Practice 12, no. 2(2011): 62-68.
Symes, W. & Humphrey, N. (2010) 'Peer-Group Indicators of Social Inclusion among Pupils with Autistic Spectrum Disorders (ASD) in Mainstream Secondary Schools: A Comparative Study', School Psychology International 31: 478-494