Inclusion: what it means to young people
While it is easy to frame young people's words to match our own agenda, we need to consider what inclusion means to young people.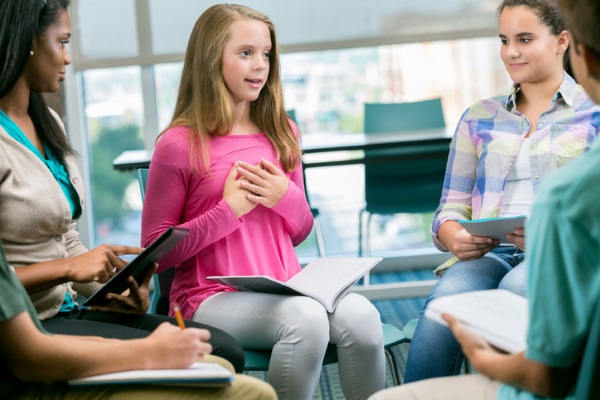 On aspiration
'I know I need support in school and it isn't always easy – lots of other people do as well. Being in High School is very important to me so I can do the best I can and make a good future.'
- Year 10 male autistic student
On speech and language therapy
'SALT is really good, Miss Drews is good and we do lots of talking. I need support in my lessons; I like to try and do things on my own but have to ask for help sometimes. I like going on school trips. I can have help in form time with homework which gives me more spare time at home – I like that. I enjoy the Motor Skills lessons – it is really fun and you make different things – it is my favourite lesson.'
- Year 7 female student with complex learning needs
On school trips, dance and drama
'I am very happy here. I feel good that I got to go on the Boccia trip. The teachers are very nice and do not exclude anyone. I am really excited about drama club that I do after school on Thursday.'
- Year 8 female student with complex physical and medical needs
'I am glad that I go to dance club with someone to help me; I love dancing. I had a good time on the Year 7 residential trip to Anglesey; I was nervous about going but with some help I took part in all the activities.'
- Year 7 female student with complex physical and medical needs
On school life and subject variety
'I like the fact I can take a variety of GCSE subjects and not just core subjects that are offered in some non-mainstream schools. I like having access to computers during the day and going to lunch early. I like school.'
- Year 8 male autistic student, previously permanently excluded from another secondary school
'I like being able to use the computers; I have a teaching assistant who helps me in lessons if I don't understand the task. I can also work on my own when I want. I like going to break and lunch earlier because it helps me not get stressed. I enjoy going to the after school club for drama – it helps me with my confidence. I use an Alphasmart in lessons and it helps me a lot because my writing is not good. I go to two different clubs at lunchtimes, which is good as it helps me make friends. I think Year 8 work is hard.'
- Year 8 male autistic student
It isn't just the individual young people that are with us full time who enjoy success; we have some students on dual roll with a specialist independent school for young people with autism.
We work in partnership, allowing for a flexible approach in supporting them and ensuring we can provide the best possible personalised approach (read about our saturation model for including young people with autism in mainstream schools).
After a very troubled primary experience, one of our Year 7 students is thriving under the partnership arrangements; she now travels independently and attends all her lessons. This was the letter she wrote me in Year 6: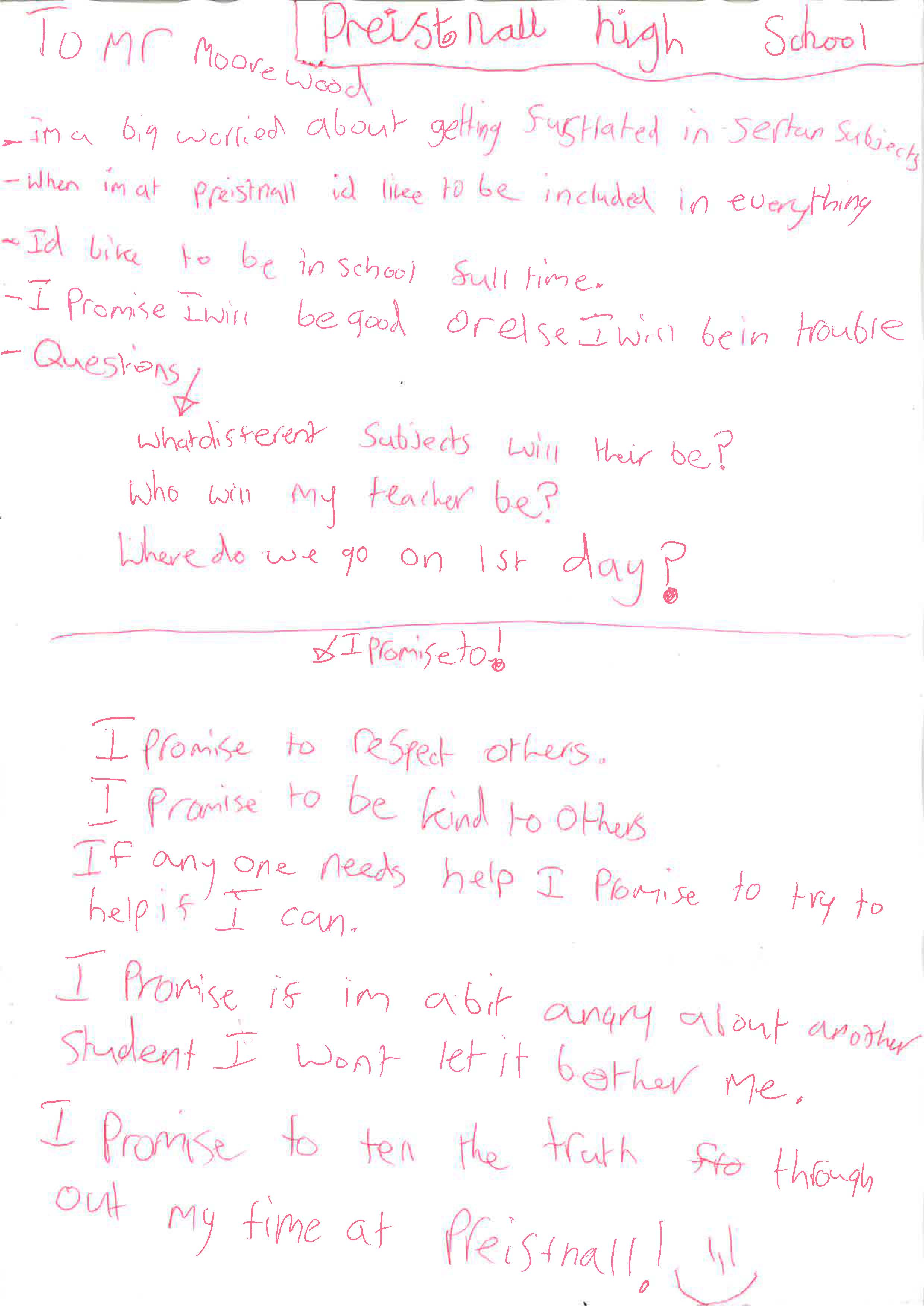 The initial placement review before Christmas is very positive – her inclusion as part of a partnership model allows us to provide the best possible life changes.
After seven years of working in partnership we have some amazing stories and outcomes – I have no doubt that the same will be the case with this young lady as well. Positive events and activities that are inclusive can help everyone.
This short film is something we did a few years ago to illustrate the importance of inclusive learning – take five minutes and see for yourself!
More about the values of inclusion in the third post from parents/carers next week in SENCology.
In a separate post to follow, we will hear Gabby's story; a real inspiration for many. Gabby enjoyed considerable independence and inspired many peers, adults and others when she went to university, proving that disability doesn't stop dreams and aspirations, and that being included can provide great opportunities. 
Accrediting inclusion
The SEND Inclusion Award provides a framework for recognising outstanding SEND provision in schools, and identifying areas that have high or little impact on your pupils' outcomes.
To find out more, visit the AwardPlace website.
More from Optimus