Inclusion: what do parents and carers think?
To cap off this series on inclusion, three parents and carers explain, in their own words, how much the inclusive culture of our school has meant to them.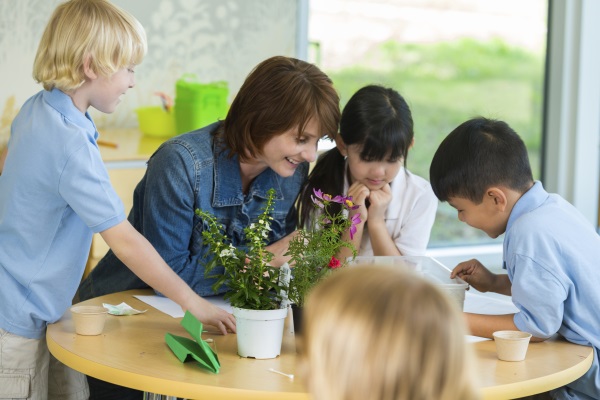 Dianne
Dianne is the mother of George (now aged 17) who has Bardet-Biedl syndrome.
'I looked carefully at schools before I decided to send my son to Priestnall. He has ASD and I wanted somewhere that would be mindful of his social and communication needs. Preliminary visits by both myself and my son demonstrated that Priestnall staff were caring and supportive and that continued to be so throughout our 5 year connection with the school.
George was initially part of the nurture group that enabled the school to assess his needs (which changed dramatically), give him a personalised curriculum and then integrate him successfully into the mainstream school, which is what George desperately wanted.
The school environment gave George essential opportunities for social interaction, both with his peers and staff members. He felt part of the school and worked hard to achieve to the best of his ability.
Communication between myself and the school was excellent. Any queries or concerns were responded to quickly and effectively. Informative and helpful meetings were held regularly and I felt very confident that George was in good hands with people who were taking time to understand his needs and put strategies in place to support him.
I want to finish by saying that, from my own experience as a SENCO, I know that Priestnall does a wonderful job with inclusion and I know they will continue to encourage everyone to believe that getting the most out of your school experience should not be judged by grades alone.
Thank you, Mr Morewood to you and all your staff who supported George.' 
For more, read this article I co-wrote with Dianne in 2011.
Sue
Sue is the foster parent of 14 year-old adopted student with complex attachment needs.
'Our foster child is a student at Priestnall School and we feel very lucky that he is in such an inclusive school. He is diagnosed with ADHD and also has attachment issues and because of this his behaviour can be quite challenging and disruptive at times. His emotional age is also quite a way below his chronological age and this also presents quite a lot of problems.
Priestnall have been brilliant with him; they have worked hard to get him his statement of SEN, which wasn't in place when he moved there from primary school.
They have put lots of measures in place to keep him safe and meet his emotional as well as educational needs. Despite all the problems he has at school he is always happy to go to and I'm sure that is down to the empathetic way that he is treated there.
We are always kept informed of any issues and have a very positive relationship with the school. Priestnall has an excellent nurturing record as well as an excellent educational record which is extremely important for children like our foster son.'
Barbara
Barbara (name changed) is the parent of 13 year-old student with ADHD and medical needs.
'My son David had quite a difficult time in primary school. He was regularly bullied, had no real friends and only needed one hand to count his party invitations. Academically he made progress, and he behaved quite well.
He moved on to Priestnall and, after his primary school experience, I was really worried. Now there were over a thousand possible bullies, and he had to find his way round a huge school, and organise belongings.
Fortunately David had a place in the nurture group, for which I was most thankful. In the morning he went to his form room for registration. He had some of his primary school classmates there, some of the less threatening ones! Then he was in the nurture group for his lessons. It was a small group, all of whom had differences. They had been introduced to each other a few times the previous term and David had already made a friend of one other boy in the group. He felt safe. He was helped to adjust to the environment, having several teachers instead of one, managing a timetable, and organising his belongings.
Initially all lessons were in this small, nurturing group. It was even an 'escape hole' if needed, at break and lunch. When David was ready he was introduced to mainstream classes, just one at a time, and he chose which subject. It worked. He coped well. By the end of Year 7 he was fully integrated into all mainstream classes.
'David still has all his problems, and he is quite complex. But now he has friends. These friends are almost exclusively the ones he made in nurture group. But that is fine because they, too, have their differences. He takes part in school life playing in both the jazz and wind bands. Also he remembers to take his instrument!  He helped his form win a college award because of all the reward points he earned, and had a platinum award at the end of the year! He has so much that makes both him and his family proud.
'As I said, I was very anxious about David starting at Priestnall, and although there will always be some little problems because of the numbers of personalities involved with him, I can honestly say that David has hugely benefitted from being part of his community school.
For me, the main benefit is not his academic progress, but the fact that he now has true friends, and he is so happy at school.'
Accrediting inclusion
The SEND Inclusion Award provides a framework for recognising outstanding SEND provision in schools, and identifying areas that have high or little impact on your pupils' outcomes.
To find out more, visit the AwardPlace website.