High quality, low cost: a guide to CPD for SEND
In ensuring SEND takes pride of place on their school's CPD timetable, SENCOs should first turn to the excellent resources we share among ourselves.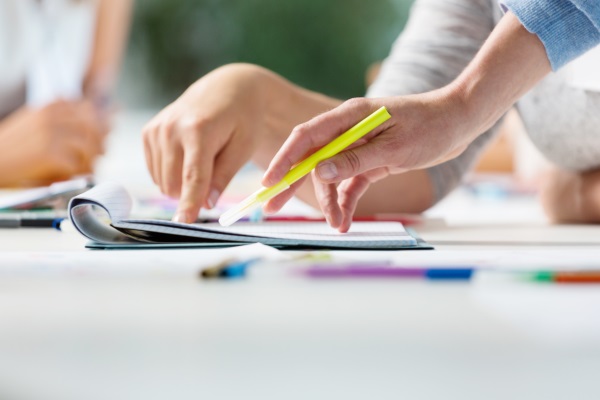 In the last post, we asked what a good whole-school investment in SEND would look like, and considered how training and professional development should sit on your list of priorities. 
Any training or professional development should be an opportunity to expand your staff's knowledge base, and complement the school's approach to SEND. It is important to understand what we mean by 'effective' professional development, while also identifying priorities for improvement in your own school.
Avoid irrelevance 
I'm sure you will have sat through a training session that you felt had little use to you. It's vital that schools avoid the pitfall of completely irrelevant CPD, and use information from a SEND audit to make sure that training and development have the greatest possible impact on provision for SEND.
Following a small but national sample of teachers (Garet, Porter et al., 2001), a group of American researchers identified the three core features of a meaningful CPD activity as:
a focus on content knowledge
opportunities for active learning
its coherence with other learning activities.
However, many schools find that these beneficial forms of CPD and training are also expensive, and not always the most feasible. With significant changes to GCSE exams and primary assessment, little time is left, after allocating sessions for supporting curriculum development and assessment. This can mean that schools miss out on training and development for specific areas of need as a result of stretched budgets and workload pressure.
In 2017, David Weston, chief executive of the Teacher Development Trust, noted that 600 schools have 'wiped out' their budget for professional development. I dare say that, one year later, the picture is even starker, as school leaders and governing boards make further cuts and compromises.
Try different delivery models
After many years of supporting schools in finding the best fit for them with regard to training and CPD, I know that what works for one school won't necessarily work for another.
Some schools operate a 'points system', which means 30 points of training have to be undertaken throughout the year, with options and choices of sessions valued accordingly. This can help give SEND pride of place; for example, a training session on dyslexia in the classroom is worth five points, while a data input session is worth two. 
However, this method might not be as effective in a school where some core messages need to be established among all staff – schools that are about to undergo significant change, for example.
With any CPD, there needs to be choice and flexibility. Simply assuming all staff have the same basic training needs will ultimately hinder their development. As the delivery of training in-house becomes more popular, for an increasing number of schools the quality of CPD is simply a matter of organisation and logistics.
Sharing is caring
If we have undertaken our SEND audit and identified specific areas for training and development, what comes next? If juggling the demands of the SENCO role leaves you with little free time, and your school has no professional development budget, what can you do?
Using materials that can be adapted to suit your specific circumstances is the secret to success. Creating new resources from scratch is time consuming and often unnecessary; if you can add your school's logo to an existing resource, adapting it to meet your school's systems and structures, this can be an invaluable starting point for the busy SENCO. 
After all, sharing free material for the benefit of everyone is one of the underlying strengths of the SENCO community.
We have all developed some amazing resources in our time, but it's essential to make sure they are of good quality and meet specific needs. I have identified a range of materials that I use regularly below – please do share your own and keep the collaboration going.
Together we can make sure that high-quality and high-impact SEND training is a core part of every school's CPD offer.
Free resource pages
Specific resources
More links will be added to this list as new material is published, so do remember to check back regularly for updates!
More from Optimus
Autism and mental health support, without the cost!
SEND Inclusive Teaching Programme
Use research to inform practice
Now is the time to focus our attention on what the latest evidence-based research tells us works to support learners in the classroom.
This May, our Annual SEND Update conference will give you the skills to translate the latest research into effective practice.