Col-lab-orating to connect neuroscience with education
The role of neuroscience in educational practice - particularly for children and young people with SEND - has been controversial, but one laboratory's research shows great promise.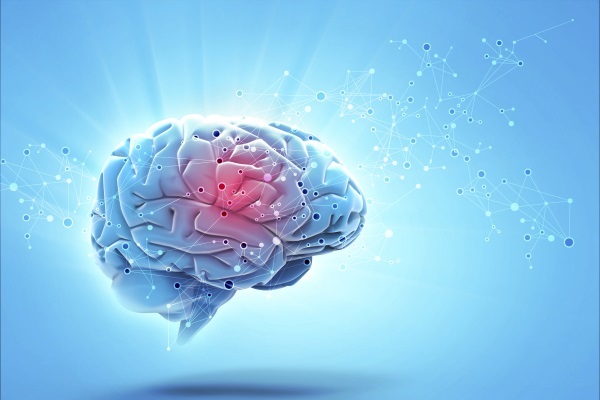 There have been many unsubstantiated claims at events regarding 'breakthroughs' in neuroscience, including one example at an event that didn't include any neuroscientists speaking!
Recent efforts have debunked several, previously 'robust' theories such as Gardner's 'multiple intelligences'. Only last weekend did scientists recommend that teachers ditch the 'neuromyth' of learning styles, with more recent attention to its value for money. 
However, neuroscience is not entirely without merit. A few weeks ago, I was fortunate enough to be invited to speak at the Developmental Cognitive Neuroscience (DCN) Research Laboratory's launch event at the University of Central Lancashire (UCLan).
I had previously worked with one of the laboratory's co-directors on related projects, and we often discussed the development of neuroscience in relation to education (particularly SEND) and autism.
What does the DCN Lab do?
The DCN Lab works to form partnerships between researchers and schools, the aim being to understand how the brains of children and adolescents develop. 
It is currently looking to collaborate with schools in the north-west, across the UK and further afield, with a view to having a positive impact on learners and young people.
The inaugural event began with introductions from Professor Linden Ball, Dean of the School of Psychology, and Dr Georgia Chronaki and Dr Pamela Qualter, the Lab's co-directors. These were followed by presentations and discussions, led by the DCN Lab's researchers, on various aspects of children's learning and mental health.
After each session, there was plenty of time for questions and discussions with teachers, parents and carers.
The aim of the DCN Lab is to improve our understanding of the relations between cognitive, social and affective aspects of typical and atypical development. 
It works to translate basic research into educational and clinical practice, thereby improving the quality of life for children and families. 
The DCN Lab currently researches: 
developmental, social and affective neuroscience 
developmental cognitive neuroscience.
Research highlights
Although there is too much to cover in a single post, some of the research presented on the day is worth highlighting.
I have previously written about emotional regulation, and was fortunate enough to expand on some of my ideas with colleagues during the event.
One session that really captured my attention was that by Dr Reyhan Furman, on 'how our hands help us learn language'. 
Gestures often accompany our speech; we often point, or give iconic or more spontaneous signals. There gestures can transcend different cultures or times, and very much are considered a part of our language.
The slides from the session will give more detail, but there was a lot to reflect on: while 90 per cent of speakers will use gestures, listeners very rarely gesture.
In another session, Dr Charlotte Field reflected on the use of social cues by children with autism and development disorders to learn words for new objects.
Unsurprisingly, I'm very excited for further developments in this area. It was particularly interesting to consider the development of children's word learning:
Age
Word learning
12 months
Follows gaze and pointing. First words appear. 
18 months - two years
18 months – two years

Learning words for objects that speakers are looking at or pointing towards. 
Three to four years 
Uses gaze to interpret someone's needs and wants.
Nine years and above

More advanced understanding, such as reading someone's emotions from eye region. 
It is worth delving further into Charlotte's research, but it's clear that children with autism can have difficulty with language acquisition and social situations, and the greater light we can shed on this the better. So watch this space!
Opportunities for collaboration
The DCN Lab aims to provide many exciting opportunities for collaboration with local schools. This has involved:
DCN Lab scientists visiting schools for discussions and research studies 
schools visiting the laboratory for workshops, information days and summer schools 
the co-ordination of public engagement events for teachers, parents and pupils 
links to the Royal Society Young Scientists Centre and Lancashire Science Festival (via UCLan)
work with other local organisations and charities.
It is currently looking to collaborate with schools in the north-west, across the UK and further afield, with a view to having a positive impact on learners and young people
So, plenty of promise for a field that has been the subject of lively debate in recent years. I urge you to explore the materials further, in anticipation of future research.
For more information, you can contact Georgia Chronaki and Pamela Qualter through the DCN Lab's page.
Be sure to mention that you heard it here first! 
Further reading