Changing and challenging perceptions about disability: the Power 100
The Disability Power 100 list is all about challenging negative perceptions about disability and celebrating the achievements of the many successful and influential disabled people in the UK. How can you get involved?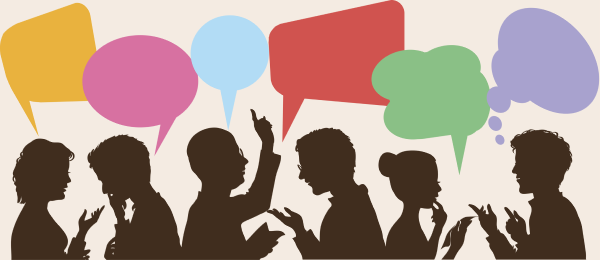 Did you know that a fifth of the UK's population has some kind of disability or impairment?
The annual Shaw Trust Disability Power 100 celebrates the most influential disabled people in the UK, nominated by the public and judged by an independent panel. It highlights the pioneers, changemakers and influencers, who are opening doors for future generations, changing perceptions about disability and promoting the benefits of inclusion, accessibility and advocacy.
Nominees come from a variety of sectors and backgrounds. The 2021 top 10 includes a solicitor advocating for disability rights, a wheelchair tennis player, an actor on CBeebies and an investigative journalist.
With nominations for the 2022 list now open, I wanted to find out more about the nominations process and how our blog readers can get involved. I caught up with Clare Gray, Organisational Lead for Disability Advocacy & Accessibility at Shaw Trust, to learn more.
Have we seen many educators featured on previous Power 100 lists?
We've had a number of higher education lecturers and professors featuring on the Power 100 list, but not many nominations from secondary and primary schools. It would be great to see more!
The list is about influencers. We're looking for people who at the forefront of making change and opening doors for others. It may be that there are staff working in schools who have acquired a disability, and the educational system has had to change what they do to enable these people to carry on working and to be successful in their careers.
There might be people working in school governance and influencing in that way, or practitioners who are studying and changing the way disability is thought about, especially in terms of hidden disabilities such as neurodiversity.
So when considering people to nominate, does being disabled include things like being neurodiverse, or having a medical condition?
We follow the Equality Act definition of disability: it's a disability or impairment that impacts on a person's ability to carry out everyday tasks, and that could be physical or a mental health condition.
For a lot of people, when they think about disability, they automatically think about somebody with a mobility difficulty. But knowing less than 10% of disabled people use a wheelchair, it is important to think of other types of disability and impairment
It could be that someone is an amputee, or has a mental health condition, a visual or hearing impairment, they could identify as being neurodivergent, or have severe dyslexia. Many disabilities are not visible: they might have an underlying health condition like chronic fatigue syndrome. They might have a colostomy.
And this is what the Power 100 wants to do: it's about creating those role models so that any child coming up through the educational system can see 'someone like me'.
If you want to get into teaching, who do you see that looks like you? If you want to go into science, who's your role model?
Can you tell me more about the Rising Stars list?
Rising Stars is for young people up to age 18. This is a category for the young influencers who may be active in their local community or on social media, and working towards making positive change.
There are lots of disabled young people that may not be able to leave their home, maybe due to the severity of their condition or their medical or care needs – which is really difficult for them. But they can have a voice that can reach national level, opportunities are now open to them  through the use of social media.
How does the nomination system work?
Anyone can nominate people for the Power 100 list. You can nominate yourself! You can nominate more than one person. It might be someone you know personally, or someone you've seen in the public eye or on social media, and you believe they deserve to be on the list and have that recognition for the phenomenal things they're doing.
We approach all nominees to check that they would like to be included on the list and what they'd like to be shared. That's important because we want people to feel comfortable and happy with what information is out there about them.
There's an independent judging panel, who have lived experience of disability and expertise in the different categories.
Do you have any advice on what makes for an effective nomination?
Focus on the reach and influence, on the change that has happened as a result of their work. It's not about inspiration or personal achievement: it's about what's changed and how they may have influenced others to make change. Think about what they're working on for the future too. Make it stand out!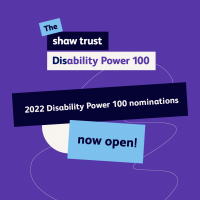 To nominate someone, visit disabilitypower100.com/nominations. Nominations for this year's list close on 31 March 2022.