Boys' underachievement: rethinking masculinity in schools
Why are boys falling behind in school? Emily Colyer interviews Matt Pinkett about boys' underperformance in his new book Boys Don't Try? Rethinking Masculinity in Schools.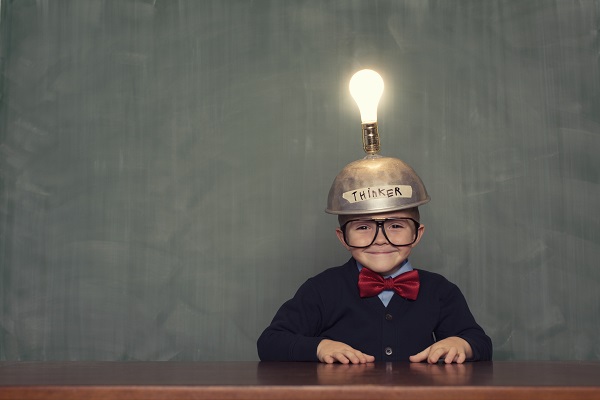 What prompted you to write a book about boys' underachievement in education?
Ever since I started teaching, the debate about why boys generally don't do as well as girls has rumbled on. Stories from the media regularly provide a backdrop of dreadful and depressing statistics about male underperformance.
As an English teacher, I have direct experience of dealing with the stereotypes about boys and writing, and boys and reading. I was determined to find out the real reasons – using sound research evidence, as well as my own anecdotal experiences – for why boys are often lagging behind.
What are the main challenges relating to supporting the progress of boys in school?
On an academic level, many teachers have fallen into the trap of trying to engage boys into learning by making the content 'relevant to their lives'. This has led to a lowering of expectations and helps to reinforce the stereotypes about what it means to be a boy that are holding them back in the first place.
The influence of peer pressure is also massive. Boys are far more affected than girls by expectations about how genders should behave in schools.
As a result, some boys display anti-school attitudes in class.
Why should we be rethinking masculinity in schools?
As teachers, like it or not, we are on the frontline of societal change.
Schools contribute hugely to upholding the gender biases and stereotypes that exist in society. By questioning the way that we help shape boys into young men, we can consider more positive alternatives to the current picture, where boys are faltering academically and are often damaged by society's expectations about how they should behave.
Tell me about the structuring of this book – how did you approach collaborating with your co-author Mark Roberts?
I met Mark on Twitter (@mr_englishteach). 
Both of us are fascinated by masculinity and how it impacts on what's going on in schools. We share similar backgrounds and experiences of education, so agreeing on the problems and solutions came quite naturally.
Living several hundred miles away did, however, pose quite a few challenges when it came to the editing process!
Boys are far more affected than girls by expectations about how genders should behave in schools
We wanted the book to be accessible, entertaining, evidence-informed and practical in outlook – as appealing to an NQT as to a headteacher.
We decided to look at various academic and pastoral issues and consider how they overlap. With this in mind, we wrote alternating chapters, amalgamating our stories and experiences into one coherent, cogent narrative.
What advice would you give to teachers wanting to support and encourage boys' progress?
The most difficult first step is to reflect on your own biases about gender.
Consider your own stereotypical attitudes and think about how they might influence what happens in your own classroom. This won't be easy, but it's the most important first step. 
Secondly, think about the way you interact with boys around the school. When boys play up we are often quick to label them as problematic and troublesome, without thinking about the factors that drive some of their actions.
Boys need to be given greater opportunity to express their emotions. Perhaps you can be a trusted teacher who will allow some boys to be able to discuss the burden of expectations about masculinity and the competing demands of wanting to fit in but also wanting to do well at school.
How have people responded to your book?
The positive response to the book has been overwhelming.
Gender is a topic that invites controversy and as a result, I was nervous about how the book would be received. But Mark told me – which is testament to the belief he has in me and him as a partnership – that this book could really change the way people think about boys and what they're capable of.
And he was right.
We've been inundated with comments from school teachers and school leaders telling us that it's completely changed the way they will approach the teaching of boys in the future.
We wanted a book that was academic, but readable too.
We think we've achieved that. 
Boys Don't Try? Rethinking Masculinity in Schools was published by Routledge in April 2019.
More from the Optimus Blog