Autism and inclusion in a mainstream secondary school
Gareth D Morewood reflects on how his previous school has successfully created an inclusive environment for their pupils with autism.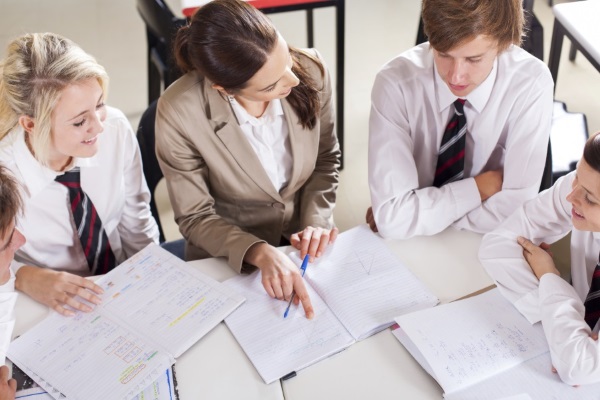 During my last year as SENCO, my school was fortunate to be part of the Autism Education Trust (AET) good practice case studies.
The case studies highlight eight different early years, schools and post-16 settings, considering ethos, values and practice that inform the inclusion of autistic students in their settings.
Considering our specific contribution, the following key features were drawn from the meetings, interviews and discussions.
Understanding the strengths, interests and challenges of the autistic child or young person.
Enabling the voice of the autistic child to contribute to and influence decisions.
Collaboration with parents and carers of autistic children.
Leadership and management that promotes and embeds good autism practice.
An ethos and environment that fosters social inclusion for children and young people on the autism spectrum.
Targeted support and measuring progress of children on the autism spectrum.
Adapting the curriculum, teaching and learning to promote wellbeing and success for autistic children.
Understanding the autistic child
This extract, taken from the report, looks at a discussion with Max (a fictitious name), a 15-year-old student in Year 10.
In Year 7, Max said there were lots of changes to adjust to, the two main ones being new pupils and the new environment. It was hard for him to adapt to the new classrooms and to the teachers.
He felt that variety was a good thing and that he now had a lot more friends than he had at primary school. He described secondary school as a very friendly place and said that staff gave advice on how to calm down, rather than criticising him when he had a meltdown.
At lunchtime, Max sometimes goes to a quiet room designated for students who need a safe space. He also goes to the room in class time, saying, "If the class is really noisy, I will put my headphones on or go to the room. I like a quiet place to chill out."
Max's advice to new students is to "be yourself and have a lot of fun and make new friends. This school focuses on mental health, your life, your happiness – equally important as education."
Ensuring that the voices of students are heard is essential
You can read more about the elements that Max describes in Autism and inclusion: the saturation model explained. 
Enabling the voice of the autistic child in decision making
Ensuring that the voices of students are heard is essential. A key way we established this as a core part of our practice was using our student passports.
Lots of resources have been prepared to support this.
Collaboration with parents and carers
Another hugely powerful element of provision is working effectively (or co-producing) with families. This has been a key focus of my 17 years as SENCO, and I was delighted to see this featured in the AET case study from the interviews with young people and families.
A good example of working together is highlighted in a quote from Max's mother:
"Max did not talk until he was four and his self-regulation was very poor. He has had meltdowns at school but even a teacher who does not know autism well will come into the corridor and ask Max if he is okay rather than telling him off.
Staff don't confront him – they try to understand him.
Below are some previous posts about the importance of joint working. It is so important to ensure that we don't lose sight of how vital this is as a high impact strategy that costs nothing but time and a positive desire for collaboration.
Leadership and management 
As with any whole school approach, leadership that promotes, supports and establishes good practice is essential. Too often fragmented approaches fail due to confusion or lack of clarity.
It is also important to understand that this means leadership on many different levels, something I termed 'corporate responsibility' in David Bartram's excellent book Great Expectations.
I think I'll let you read more about this in the case study itself, however I do think the section below is particuarly important.
A series of short interviews were held with staff who had key roles on the staff in relation to the autistic students. The school's ethos is that 'Real leadership is seeing potential in a member of staff and helping them to develop.' 
All the work done by different staff and disciplines is interwoven and there is corporate responsibility for all students.
Additionally, a key element of this leadership model was a diverse staff team. This is something I have written about previously and you can find out more by reading the following.
An ethos and environment that fosters inclusion 
Environmental factors are vital, especially regarding the bustling and busy nature of mainstream schools. It is also important to consider not just the physical environment, but the communication, sensory and emotional environment. 
The key to understanding how important this is can be framed with Dr Damian Milton's often used quote "personalisation not normalisation". 
A useful starting point can be this handy sensory audit from my website. Whilst there are many more elements to consider here, starting with the young people themselves and supporting their voice is an important starting point.
Promoting the success and wellbeing of autistic children
Having a good understanding of what defines success is another important factor. The sole positive outcome for autistic students will not just be academic results; that sense of belonging, preparation for adulthood and pathways into post-16 provision is also vital. 
Using technology was a key part in supporting these aims. Some of the different things we tried are detailed in the case study, and as with all technology, what works for one student may not work for another. However, for us it was a really important factor in improving access to the curriculum and providing long-standing support.
Transferable practice – actions you could try in your setting
The case study finishes off with a handy list of transferrable actions which I have copied below. As with a list, it is not exhaustive and most certainly isn't a blueprint for success.
Knowing your own setting, young students and their families should allow for an informed choice as to the potential impact for you. Hopefully the experiences of our young people, their families and staff can help improve outcomes for others too.
Consider how a whole school or setting approach to good inclusive practice can be developed or enhanced.
Consider the employment of different professionals to support the work with autistic students (e.g. SALT, EOP, OT, psychotherapist).
Consider making links with local universities to develop research ideas and evaluate practice.
Transition – make resources with photos of key staff and places for students who would benefit and use social stories to support their understanding.
Run peer awareness sessions for different year groups to inform them about hidden disabilities including autism.
Organise an event for parents and carers to provide information, education, support and to foster community and belonging.
Consider how TAs and subject staff are kept up to date with key information on autism and individual students.
Consider alternative ways to record for those students who find handwriting difficult (e.g. Dragon Dictate, voice activated software etc.).
Support students with reading by using a reader pen.
SEND Inclusion Award
Want to review, improve and celebrate SEND provision in your school? The SEND Inclusion Award gives you the opportunity to demonstrate outstanding provision in six areas.
Identifying SEND
Compliance
Leadership
Professional development
Pupil and parental engagement
Pupil outcomes 
Find out more at oego.co/SENDIA