Why discretionary effort is bad for our wellbeing
If you're someone who always goes the extra mile, you could be doing yourself more harm than good. John Dabell explains why we shouldn't make it a habit.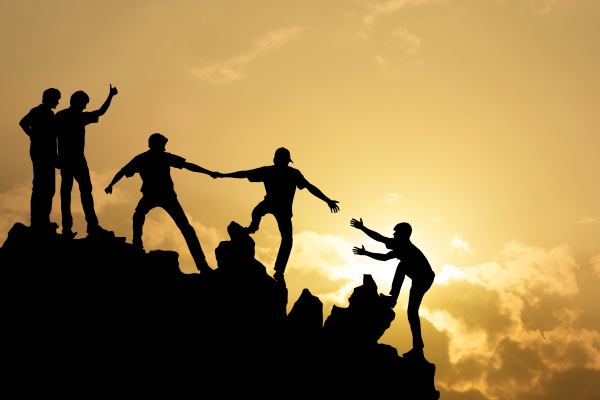 Teaching requires bags and bags of energy because it is non-stop give, give, give. The job demands being on top of your game and being battle-ready. 
However, there is an unhealthy 'sink or swim' mentality in many schools and many teachers struggle to cope and keep going. This isn't surprising as the workload pressures are huge and stress levels are commonly bouncing around in the red zone, especially when teachers don't feel valued.
According to the latest 2019 Teacher Wellbeing Index, the wellbeing of education professionals is lower than the general population and stress levels have increased for the third consecutive year.
Are you well?
After years and years of neglect, wellbeing is high profile and riding the crest of a wave. Many school leaders have finally woken up to the fact that the mental and physical health of their staff is important and schools that focus on wellbeing secure the best possible outcomes for their pupils.
There are a whole raft of ideas and initiatives that schools have now implemented to help their staff stay energised, focused and positive throughout the school year. These range from mindfulness, yoga sessions, mental health first aid training and lunchtime salsa classes to abolishing marking and email curfews.
Various interventions to facilitate resilience, energy or stress management are up and running and schools are keen to improve the emotional and psycho-social quality of life of their staff.
Discretionary effort can be bad for wellbeing because it can deplete resources, contribute to stress and lead to work or family conflicts 
The implications for schools that focus on employee wellbeing are substantial, and they can expect a considerable return on their investment: staff are happier, they feel better about themselves and happy teachers make happy pupils.
Almost, that is. A curious negative side-effect of treating everyone well within a supportive culture might be the unintended outcome of staff giving more of themselves and making the work-life balance worse.
One of the key recommendations of the Teacher Wellbeing Index is:
'Overwork has become normalised across education. Healthy working practices and boundaries need to become the new, celebrated norm. With improved levels of health, teachers will be more physically and emotionally present to learners.'
Overworking is inevitable in the pressure cooker of a school and not easy to control or put a lid on, especially at key points in the year such as the run-up to Christmas.
However, teachers are notorious for doing too much and sometimes need telling to stop. At the very least they need to trim and self-edit their workloads to keep healthy. The role managers play in reducing workload is crucial and it is something the Teacher Wellbeing Index makes very clear.
Discretionary effort
When staff feel valued, they become more attached to the community of the school and this loyalty displays itself as discretionary effort. They start going the extra mile and are happy to do so. They have a strong sense of commitment with genuine buy-in and go above and beyond. In fact, when people have oceans of motivation, they can end up drowning in their own goodwill.
School leaders want their staff to be healthy and happy and if people are happy to do more and volunteer more of their time, brainpower and energy then what's the problem?
The problem is that discretionary effort can be bad for wellbeing because it can deplete mental, emotional and physical resources, contribute to stress and can lead to work or family conflicts.
Overworking is killing us and let's be clear - this is unpaid overtime.
TUC General Secretary Frances O'Grady states:
'It's not okay for bosses to steal their workers' time. Lots of us are willing to put in a few extra hours when it's needed, but too many employers are taking advantage.
Overworking staff hurts productivity, leaves workers stressed and exhausted and eats into time that should be spent with family and friends.'
An early grave
Staff can quite simply work too hard and they need to be gently reminded that there is a cut-off point and there are no brownie points for digging themselves an early grave.
If not managed with care and discretion, discretionary effort could lead to stress, burnout, staff becoming unwell and, sometimes, never to return.
Of course, communicating this is far from easy as staff who give want to keep on giving. Employee engagement is key to any organisation and lots of managers elsewhere will be desperately trying to unlock the potential of discretionary effort. For them, getting people to give more is an uphill struggle.
Staff can quite simply work too hard and they need to be gently reminded that there is a cut-off point
But not in schools. Many teachers go the extra mile and beyond the call of duty. They naturally build emotional connections with their classes and school and they naturally give more than minimum effort. They do this because they put children first and exert extra effort to produce extraordinary results.
Well, well, well
Teaching requires teachers to work very hard but there are limits and discretionary effort needs some brakes. Senior managers therefore need to keep a close eye on their staff and just tell people to go home and look after number one. Easier said than done.
The Teacher Wellbeing Index found that:
49% of education professionals felt compelled to come to work all the time (even if they were unwell)
93% would come into work all, most or some of the time.
Clearly there is a problem but presenteeism should certainly be frowned upon.  
The relationship between wellbeing, engagement and discretionary effort is a fine balance and needs careful policing. Burnout occurs when teachers work at 85-100% of their capacity over long periods of time so going the extra mile is contributing to this.
Having a critical mass of teachers who freely give more can be of tremendous value but there are casualties and it can get messy. Therefore, all wellbeing policies need to make it clear that going above and beyond is not expected and can be a wellbeing timebomb.
Going the extra few yards on occasions is more than enough. The norm should be that when the full-time whistle goes at the end of the day, all staff need to stop playing. There is no extra time.
If staff want to go the extra mile then you can't stop them, but it is worth reminding them that you won't be there cheering after they cross the finish line – you'll be at home playing with the kids.
Wellbeing policies need to make it clear that going above and beyond is not expected
If there is one New Year's resolution we all need to make, it's not to make going the extra mile a habit; it's actually just a short-cut to being unwell.
A statement about discretionary effort needs to be made in every school's mental health and wellbeing policy for staff so the message is loud and clear.
That's a positive step worth taking and as the Teacher Wellbeing Index says, 'positive workplaces support better wellbeing.'
Where to go for help
Education Support is the UK's only charity providing mental health and wellbeing support services to all education staff and organisations. For any issues you may be experiencing, you can contact their trained counsellors 24/7 on the free and confidential helpline 08000 562 561.
More from the Optimus blog