What's been keeping you going through lockdown?
Feeling the lockdown fatigue? From kayaking to dancing, dog walking and coffee with an unusual view, the team @OptimusEd share their wellbeing strategies.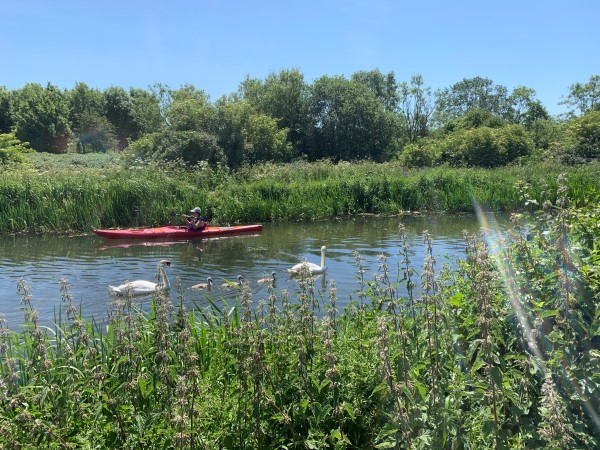 I'm not the only person to have found themselves pondering 'lockdown fatigue' in recent weeks. Try googling it and you'll find over five million results. Whatever your current situation, it may be that just keeping going has become truly hard work. And while technically some physical restrictions are being lifted, there's a way to go until life feels recognisably 'normal'.
So, what do we do about it? To generate some positive energy, I decided to ask my colleagues: what's keeping you going, smiling or sane at this time?
The great outdoors (and closer to home)
For Steph Reynolds, it's 'kayaking along the canal outside my house and seeing all the wonderful wildlife along the way' (see picture above) that helps her stay grounded. Martin Collard is also finding water and nature a soothing presence.
I'm enjoying getting out for a daily walk – along the riverside near where I live or just around the park and pond opposite my house. It's been interesting to me that lockdown has enforced some quieter moments on us all where we can reflect or notice the things local to us that we are often too busy to fully appreciate.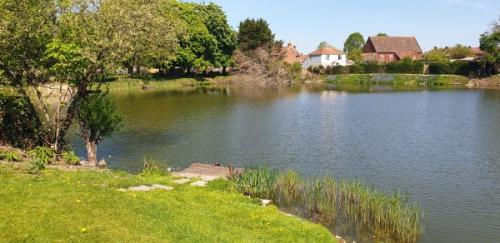 Simple things like seeing the blossom, venturing down different streets and appreciating the trees on the common have all helped me too.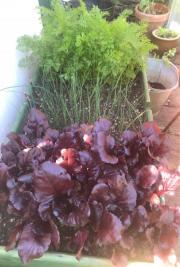 Many people have been extolling the virtues of gardening recently, and lots of us have benefitted from having more time to tend our plants. For Zoe Llewellyn the lockdown has instigated a 'grow your own' campaign and the beetroot, leeks and carrots are now flourishing!
Pets and family
There are many pet lovers in our team. In fact, I could probably devote a whole blog post to 'dogs of Optimus'. And another one for cats!
For Rachel Grant, 'regular dog walks in the spring sunshine have kept me sane – and I'm very grateful for them'. And Zoe's dog Louie 'has been loving lockdown life and keeping us busy'.
One of the upsides of lockdown life has been that both pets and owners are seeing more of each other. For Martin, this has given new insight into what his cat Martha gets up to during the day…
My cat loves staying outside, rarely coming in which is fine when the weather is good but I must admit her 'drowned rat look' always makes me laugh when it's has been raining and she eventually makes an appearance!
So here they are: Arlo, Louie and Martha.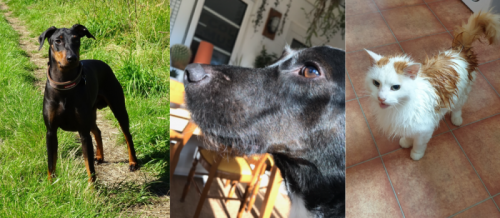 Let's not forget that human family members matter too. Kate Greedy has been having 'nightly family facetime calls where I can see my mum and siblings to make sure they are well and also hear what they have been doing'.
Practical support is especially valued if, like Kate, you end up without a kitchen during lockdown (more on this later): 'I have come to realise just how much my mum does for my family, such as dropping us over cooked meals and leaving them on our doorstep'.
Keeping busy
For Georga, family, pets, walks and keeping busy have all helped with the challenging nature of lockdown.
Lockdown has been especially difficult for me as I do struggle with my own mental health issues, however, I have been able to remain mostly positive. During this time I have been able to keep myself busy with numerous activities such as painting and decorating a chest of drawers for my soon-to-be-born niece with Winnie the Pooh characters, going for long walks to the beach with my family, drawing and doodling, and training the latest edition to our family Gidget (a now 20-week old German Shepherd puppy, and she is full of beans).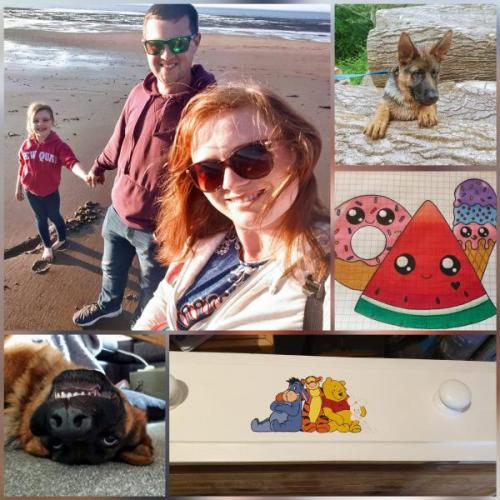 Project renovation
Some have taken the notion of keeping busy with a DIY project a stage further. Back to Kate…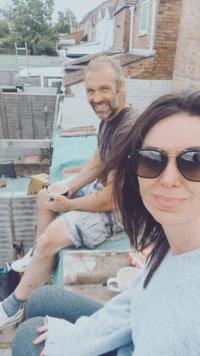 The week before lock down we started a house renovation which hasn't been the easiest I have to say, but this has kept us busy most evenings and weekends, as well as trying to make sure we are spending time with our daughters who haven't gone back to school or college yet.
We had to put a new roof on the back of the house, and one evening, my husband and I sat on it and had a coffee. I thought it would be good to keep an album of photos of our progress and I like to think we can look back in years to come and remember the virus and how it wasn't the best time to be living in a building site.
Music and movement
Routines and exercise have been talked about a lot as an antidote to the drastic changes brought about in our lives. For James Kerry, music adds that extra special ingredient.
I have found that spending so much time at home has led to a lack of structure and I am easily lured by procrastination. As such I have ensured that every day, before lunch, I put my headphones on, play some loud music and block out everything. I then do a half hour workout.
This has given me some regularity to my days and has the added bonus of making me less hungry for my lunch, so I don't eat all of the cake!! It's also meant that I feel I have achieved something with my day.
And for me? I've been immensely grateful that my dance and fitness classes have continued via Zoom. It's given me a sense that some elements of my life are continuing as normal, I get to see more people (even if virtually), I'm at least trying to stay fit – and music changes my mood.
In my Swing Train class, tracks like Swingamajig really make me smile as I jump about in my living room, singing along to the 'sun in my martini' and dreaming of holidays in tropical islands. Fingers crossed we'll be back together in the studio soon!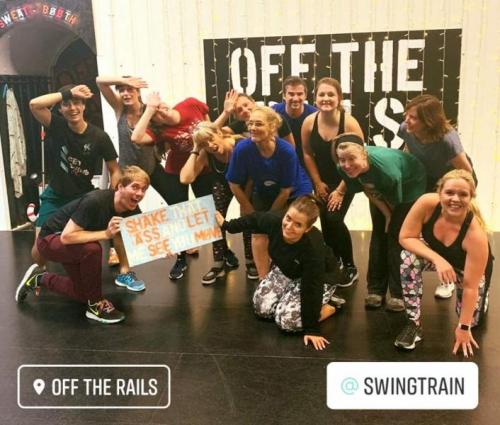 Thank you
So, it's a big thank you from all of us to the people, pets and routines that have been helping us keep going. And from me, thank you team Optimus for sharing. Just reading all your comments, seeing the photos and working on this blog has been a real tonic!
Looking for further support?
If you're struggling with keeping going, asking for help is a good (even if not easy) first step. Here are just a few of the many organisations offering support.