Top tips for effectively deploying teaching assistants
There has been a lot of recent debate about the role of teaching assistants on forums, Twitter and in the media. Here's what we know so far.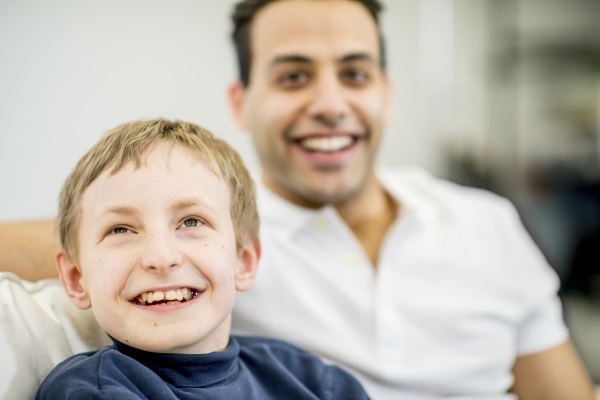 The research and the lessons
A report by Professor John Hattie highlights the fact that some of the worst examples of TA deployment are when TAs lead interventions for the weakest students and work separately from the teacher. I have previously written about the role of TAs and support staff, and remain resolute that TAs should work in partnership with the teacher, students and parents/carers, under the direction of the teacher.
Indeed, my Successful Classroom Partnerships Training Pack emphasises the need for a true partnership in the classroom.
This was highlighted recently when working with different schools across the country. Many have evolved the TA role into a job that doesn't meet modern need, specifically with respect to young people and the curriculum demands.
Additionally, the recently published MITA (Making Best Use of Teaching Assistants) Report highlights seven key recommendations.
The report's seven recommendations for schools
TAs should not be used as an informal teaching resource for low-attaining pupils.
Use TAs to add value to what teachers do, not replace them.
Use TAs to help pupils develop independent learning skills and manage their own learning.
Ensure TAs are fully prepared for their role in the classroom.
Use TAs to deliver high-quality one-to-one and small group support using structured interventions.
Adopt evidence-based interventions to support TAs in their small group and one-to-one instruction.
Ensure explicit connections are made between learning from everyday classroom teaching and structured interventions.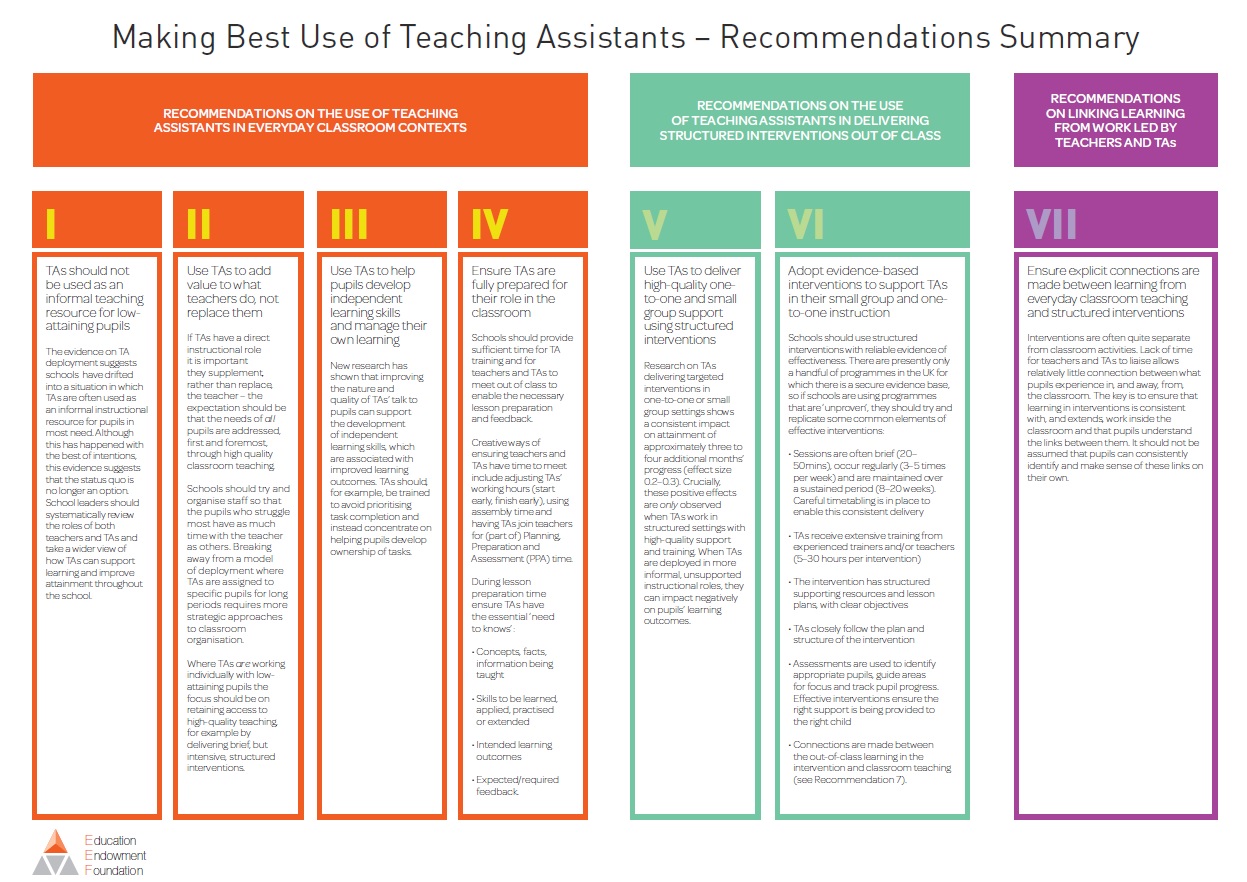 What schools can do
It is clear to me that with the many additional educational pressures, strategic thinking regarding the use of TAs in some settings has taken a back seat. Although these high-profile projects are offering some useful and, many would argue, vital research evidence for a more targeted approach to support, out-of-date systems take a long time and a lot of effort to change.
To assist colleagues with these (often) considerable challenges, you should:
invest time in recruitment – getting the right people is important
employ all staff on the same contracts/terms and conditions – a variety of hours/scales can cause problems
have a structure to allow for promoted posts as part of different jobs/roles that are clearly defined with clear expectations and job descriptions
ensure you have very clear job descriptions and expectations from the start of employment that are focussed on the outcomes for the young people being supported.
More from Optimus