Teacher wellbeing: more than just tackling workload
To address the real problem of poor teacher wellbeing, schools need to be doing more than just reducing workload. It's also about leadership and management, personal wellbeing and learning to say no.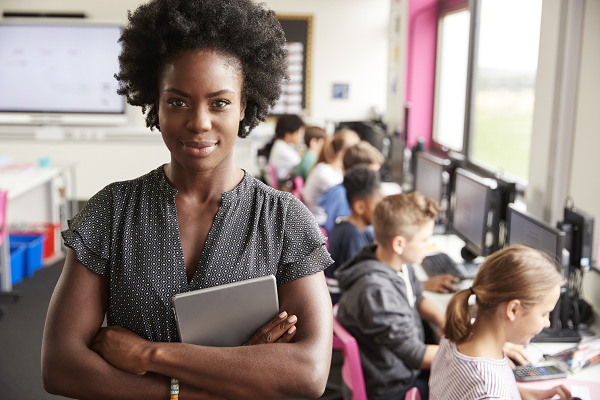 In November 2019 the Education Support Partnership published its latest Teacher Wellbeing Index. As the only UK charity providing mental health and wellbeing services to all education staff and organisations, the Education Support Partnership is well placed to survey teachers and the results of their most recent analysis make for a distressing read.
Headline news is that work-related stress in the teaching profession has increased for the third consecutive year. Dig a little deeper and some shocking statistics are revealed.
78% of all education professionals have experienced behavioural, psychological or physical symptoms due to work.
34% of all education professionals have experienced a mental health issue in the past academic year.
49% of all education professionals considered their organisational culture had a negative effect on their mental health.
As someone who regularly works with teachers exploring ways of enhancing wellbeing in their lives, these statistics come as no surprise, but what remains a tremendous frustration for the profession as a whole is that the situation is worsening with time and not improving.
And yet so often the message from teachers is crystal clear; there is a difference between wellbeing and tinkering at the edges of workload management. The personal cannot be forgotten in the rush to address the institutional.   
Balancing personal and institutional wellbeing
Professor Sir Cary Cooper, CBE, 50th Anniversary Professor of Organisational Psychology and Health, is a world expert on wellbeing in organisations including schools. He explains that we must focus on both personal wellbeing and institutional wellbeing in tandem.
Focus on just the personal and we fail to do all we can to tackle the negative experiences of teachers at work. Focus solely on institutional wellbeing and staff will suffer.
"The difficulty with the wellbeing field is that we have to look at the individual and ask what we can do to help, but if we only do the individual support the institution's management will assume that the job is done.
Individual support is fine and we do have to accept some responsibility for our own wellbeing. But if we don't look at the overall work environment – the psychological wellbeing of the place – we won't make sufficient improvement," Cooper explains.
Focusing on management skills
This is a fine line for school leaders to tread and it might just be that we need to pay far greater attention to the training that leaders receive in order to perform the job.
As Cooper explains, "We don't focus enough on management skills – on the people skills needed to lead. We know that the education sector is very poor at training leaders for education management jobs.
Being great in the classroom does not necessarily mean you have the aptitude for managing adults and doing all the things that individuals need to feel a sense of wellbeing at work."
Workload management can't replace personal wellbeing
Sadly, when researching my latest book on teacher wellbeing, I received many examples of teachers' wellbeing being adversely affected by the imbalance between personal wellbeing and institutional workload management.
One teacher told me, "I appreciate efforts to reduce workload, or to make my job more manageable or my work more efficient, but I have forgotten what personal wellbeing feels like. I need to have the chance to remember. I want to be reminded. How can I get greater balance in my life?"
What can be done to redress this imbalance?
The psychological atmosphere of a school is key. According to Cooper, teachers are the most stressed of any occupational group. More stressed than air traffic controllers and workers in the City of London; two occupational groups that are often cited as being stressed.
Cooper feels that there are things that schools can do to help redress the imbalance between personal and institutional wellbeing. He suggests that there are five key issues when it comes to looking at wellbeing in schools.
First there is the people management issue. This is not just about workload.
Second, there is the workload management issue.
Third is the relationships with parents' issue.
Fourth is the naming and shaming issue, the extreme accountability in the system.
Fifth is the autonomy issue.
"We know that if we focus on these areas there will be a knock-on positive impact on children in schools."
Teachers are the most stressed of any occupational group
There is much to unpack in these five points, however.
Support for leaders in developing people management skills will always be welcome and this is surely something that all leaders desire to develop over the course of their careers. Yet resources for such training remain scarce in terms of time and funds. And when workload remains a challenge for teachers and leaders alike (not forgetting that many leaders are teachers too), it can be extremely difficult to make the space to focus with intent on the changes that need to be made to support personal wellbeing and create a greater sense of balance.
Cooper has some crucial points to contribute.
"Learning to say 'no' is something a teacher has to do. But headteachers also have to ensure that teachers have manageable workloads.
At the moment the work/home interface is very bad for teachers. And the constant interfering of government in the work of schools and the curriculum is a problem; a political problem. But this is something that the unions must tackle.
Teachers have to do what they can in their space. I've done a lot of research on teachers. Schools can be turned around. The senior people in schools need to be motivators, and we should be promoting on the basis of people skills."    
Closing words
There is no doubt whatsoever that we must tackle the extremely high levels of stress that are being felt in the education profession across all ages and phases, and the Education Support Partnership research is testament to that.
There is no positive spin that can be put on this; no gloss to reduce the real and destructive impact that life as a teacher is having on so many. But we need to do more than altering workload for people who have been stressed for so long they struggle to identify what it feels like to have balance in their lives.
We can, and should, do better, so let's not forget the very real and positive power of supporting personal wellbeing in order that we may mindfully tackle the other issues that impact on the working life of a teacher.
Our Supporting Staff Wellbeing conference takes place on Wednesday 25 March in Manchester.
This event will equip you with invaluable guidance and easy-to-implement strategies to create a whole-school culture that priorities staff wellbeing.
More from the Optimus blog