Stress: how do we cope?
The theme for this year's Mental Health Awareness Week is stress – one of the most common triggers of poor mental health – and how we're coping with it.
Stress is something most of us contend with on a daily basis and, as the Mental Health Foundation's Mark Rowland has pointed out, our 'stress response' is an instinctive survival strategy that has been with us humans for as long as we have encountered threats, dangers or even milder inconveniences.
However, in a world as demanding as ours the long-term effects of stress aren't always easy to recognise. It's the little things that add up and, when not managed properly, can cause lasting damage.
Unfortunately, most teachers and school leaders are no strangers to stress. Schools are emotionally complex places, and expectations of the people who work in them have increased beyond what, for many, is conducive to a healthy work-life balance.
Breaking the stigma around stress, and its impact on educational professionals' lives is exactly what campaigns like Mental Health Awareness Week can achieve. But real change will require clear, transparent and coherent action on the part of school leadership teams and governors, finding practical ways to make the demands of the day-to-day less overwhelming for staff.
It's encouraging to see that initiatives are already taking place, with positive results. Last Monday, over 700 staff at the Shaw Education Trust were given the opportunity to address the issues that affect their stress levels at the trust's first wellbeing-themed activity day. The day comprised of some more unusual techniques to relieve stress, including crystal healing and cake decorating, while other workshops promoted team work through a range of energetic activities, such as dancing and drum circles.
Real change will require clear, transparent and coherent action on the part of school leadership teams and governors
The importance of collaboration was clear, as chief executive of the trust Jo Morgan enthused: 'We are all cogs in the great education machine, we may form different shapes, we may have different roles, but we must fit together harmoniously, providing the engine room and mechanics which enable our students' success.'
This is a vital message. No teacher can expect to support the broader ambitions of the school, and ultimately secure the best possible outcomes for the students they teach, if they don't tend to their own needs first. That's why it is so important that we have an open, honest discussion about how we recognise when stress becomes a problem, and what steps we can take to overcome it.
This week is an ideal time to have these discussions with your own colleagues. After all, stress affects everyone, but no two teachers the same: a less stressed school is only possible if it is made a shared goal.
When the going gets tough
Each of us has our own way of tackling stress at work, and making the unmanageable manageable. Here are a few stress-busting strategies from the Optimus team.

Lisa Griffin, Content Lead
'I find getting outside for a walk every lunchtime a must. Stretching my legs and getting some fresh air always gives me a burst of energy. If I come back to the office and there's chocolate on offer I'm in an even better mood!'

Gurpreet Singh, Media Sales Executive
'My stress ball is always at hand when the going gets tough. The colour is oddly calming too.'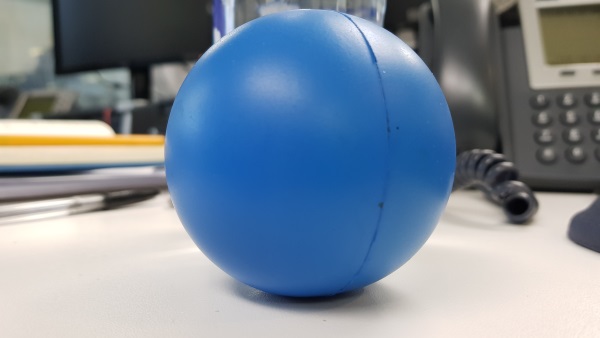 Linda Alpin, Product Marketing Lead
'Every morning I create a 'today list' with a list of things I need to complete that day. Ticking the check box next to each item throughout the day is incredibly satisfying.
'Also, having a supportive team around you where you can ask for help, yet also chat about random topics, is a bonus!'

Liz Worthen, Head of Content
'I have a tendency to put things off or procrastinate when they seem difficult. Recently I've been trying to "eat the big frogs first" and tackle the trickier challenges first thing. Once the harder task has been accomplished, the rest of the day feels more straightforward and less stressful.'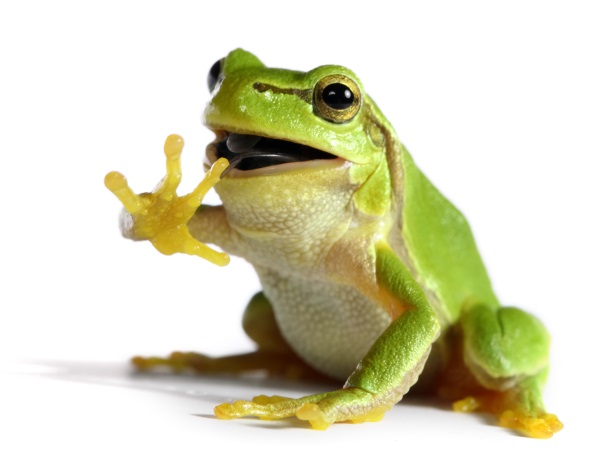 Keran Dosanjh, Business Analyst
'Look for resolutions and don't blame.
'I think the cause of stress for many in the workplace comes from a lack of communication. Issues such as a high workload, feeling undervalued, resolving mistakes and other conflict can all be addressed when staff are open to communication.
'I find that it helps to focus on how to move forward rather than getting into a blame game. I prefer to work with others to look for a resolution and how we can learn from the problem in the future. Too often people keep these issues to themselves, however, a culture of open (and blameless) communication is key.
'However, there are times when I'm not ready to talk. This is when I find that removing myself from the situation and going for a walk helps – and sleeping on it. A good rest can work wonders!'

Jack Procter-Blain, Content Executive
'I find that listening to music always helps me to fend off stress. Studies have shown that listening to (particularly slow tempo) music can reduce the amount of cortisol, 'the stress hormone', we produce. When I find myself concentrating on very little but stressing out over a lot, ambient music will often do the trick.'
What's your go-to technique for dealing with stress at work? Let us know in the comments below.
Wellbeing for all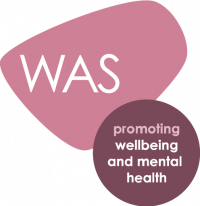 Looking to demonstrate a commitment to promoting wellbeing as a fundamental part of your school life?
The Wellbeing Award for Schools will lead you through a process of self-evaluation, action planning and accreditation. 
More from Optimus
How to recharge your teaching batteries
Bouncing back from a disappointing inspection outcome