Staff wellbeing: avoiding burnout in the run-up to Christmas
Whether you celebrate Christmas or not, reaching the festive season can be an exhausting experience. Elizabeth Holmes explains why it's important to ensure staff return to work refreshed and stress-free.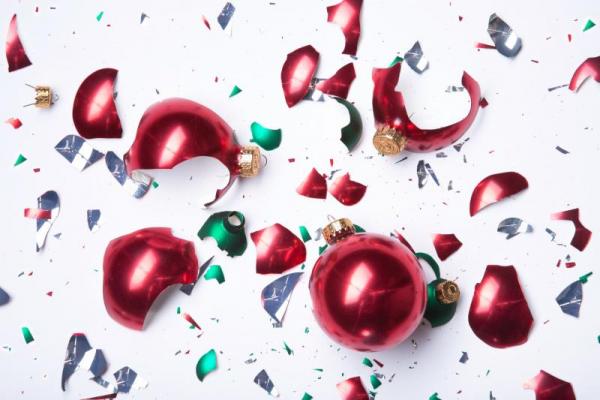 'Be kind whenever possible. It is always possible.'
Dalai Lama
The pressures at work and at home can be crushing if we're run down and in need of a break. According to research led by Dr Paul Flaxman and Sonja Carmichael at City University, and conducted in close collaboration with the Education Support Partnership (formerly the Teacher Support Network), the Christmas break is vital 'to allow teachers' emotional energy resources and psychological health to be restored'.
The prevention of burnout
The research saw 90 teachers from across the UK complete surveys at the end of eight consecutive weeks which captured the period before, during and after the two week Christmas break in 2013. The study was replicated with teachers in Quebec, Canada. Perhaps unsurprisingly, those teachers who were not able to switch off from work over the Christmas break did not emerge refreshed and ready to go in the New Year.
We might conclude that having work to complete over the Christmas period, whether that's general catching up, marking or preparation for the new term, just might be entirely counter-productive. The research also points to the need for teachers to be able to satisfy three 'basic psychological needs' over the Christmas break:
a sense of competence
autonomy
feeling close and connected with other people.
Those who experienced the above had higher levels of psychological health, the benefits of which were felt into January. This isn't just about recovery but about the prevention of burnout too.
Make the most of the Christmas break
Dr Paul Flaxman, senior lecturer in organisational psychology at City University, feels that this study is helpful for teachers. He said: 'Our work shows that breaks for teachers, especially at times like half-term and Christmas, are incredibly important for their psychological health. In my opinion, it is vital that these regular breaks in the school calendar are conserved.'
Emerging from this study come several recommendations to help teachers make the most of the Christmas break, in particular taking even small steps to give a sense of autonomy, effectiveness and connectedness during our leisure time once term has ended.
Unsurprisingly, too, mindfulness training, which has been researched extensively for various purposes, has been shown to be effective in helping people to switch off from work anxieties. While other aspects of education such as pedagogy and behaviour quite rightly receive attention, it's good to see the wellbeing of teachers the focus of research, especially when it offers strategies for improving mental health.
Enjoy a well-deserved and restorative break
Julian Stanley, CEO of the Education Support Partnership, knows too well, many teachers are struggling with the ill effects of negative stress. He said:
'We are the only UK charity providing counselling and support services for individuals and organisations in education and almost half of the calls we receive are related to common mental health conditions including stress, anxiety and depression.
It's essential to focus on quality relaxation once the holiday arrives
'Given this we are only too aware of the stresses and strains of the job and hope that findings of the City University research will help encourage teachers to make sure they enjoy a well-deserved and restorative break over the festive season, coming back refreshed and ready to face the new school term in January.'
If teachers are to avoid the negative impact on their health of a term too packed with demands and pressures, it's essential to focus on quality relaxation once the holiday arrives. And if we're really serious about helping teachers to be as well as they can be, personal development will be central to professional development.
Further reading
The Mental Health Foundation is a good place to find local mindfulness groups, or to experience an on-line version of a typical mindfulness-based training programme.
Education Support Partnership is a charity dedicated to all those working in education in schools, FE and HE. It provides a 24/7 helpline, telephone counselling, coaching, money management, grants, information and signposting. Get support by calling 08000 562 561.
Develop a healthy school environment
Create a culture of wellbeing at your school with the Optimus Education In-House Training course, Staff Wellbeing. Help your school colleagues to:
manage stress
build resilience
improve working environments
prioritise wellbeing across the whole school.
More from Optimus
SENCOs: make the end of term festive, not frantic!