SBMs: Why 2016 could be your most significant year
The school business management profession is a varied and challenging one but a new set of professional standards will set the SBM role on a path to dramatic growth.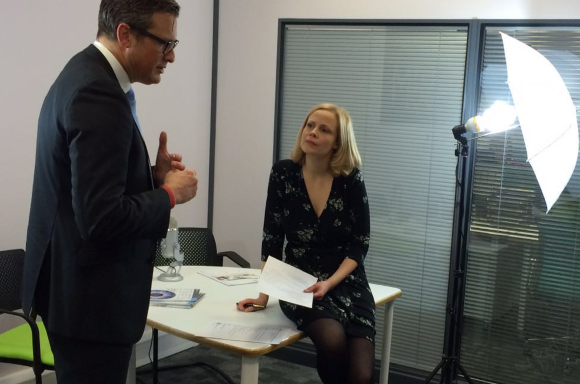 Stephen Morales, NASBM CEO, discusses the future of professional development for SBMs in his interview with Alex Masters. 
Someone recently summed up the SBM profession brilliantly: 'We do our jobs with a calculator in one hand and a packet of tissues in the other.' This was Matthew Wheeler, NASBM fellow and trustee, giving an extraordinary and inspiring speech at the recent NASBM awards. 
The image is amusing but also true: school business managers have become more qualified and the role is increasingly varied and diverse: you could be spending time supporting the emotional needs of staff and pupils in your schools, as well as sorting the finances and budget monitoring. 
Is there a more complex job out there?
Sadly, the very nature of the profession - namely the complexity and variety - means that many other staff members lack clarity about what SBMs do. It's not such a clearly defined role as, say, a teacher or a SENCo (although, granted, even these roles can demand commitments outside of the usual remit).
But lack of clarity can be dangerous. If other staff members don't really understand what you do, how can you work cohesively as a team and offer mutual support? How can you fully enter into discussions in SLT meetings if some of the team doesn't respect your views, let alone understand just how much you contribute to the school?
The result? Confusion, frustration and loneliness.
But times are changing. SBMs are becoming more respected and understood; they are working more closely with the heads and contributing fully to SLT meetings. Then there were the glittering NASBM awards late last year - an important (and fun) way to bring SBMs together and recognise the huge contributions they make to schools. And here at Optimus Education we continue to listen to SBMs and try to drive awareness and provide support for ongoing professional development. 
New heights
And this year, SBMs have the opportunity to embark on a new enterprise, something that could take their profession to new heights: the new NASBM professional standards. NASBM committed to a long consultation to make sure it got things right and they have created a detailed set of standards which school business managers can work towards to progress in their profession. 
The new standards have been met with great support from the Department for Education, the chief executive of the Education Funding Agency and MP Sam Gyimah. Many school business managers have also told us how delighted they are to have this clear sign of support and direction moving forward and are excited to get involved. 
However, with novelty comes uncertainty and many of you have told us your concerns about the standards: Why have they been introduced? How am I to use them? There is a lot of detail: this seems overwhelming! 
Thankfully, we had the opportunity to hold an exclusive filmed interview with Stephen Morales to shed light on these questions and more. In this video, Stephen takes us through the new professional standards, explaining why NASBM created them and how they can help SBMs progress in their careers. 
Stephen also talks about the new national funding formula, addresses specific SBM concerns on this subject and offers advice on how to prepare for the imminent changes. He also answers your questions on the difference between Ofsted inspections and visits from Regional Schools Commissioners. 
It's so reassuring to know that there are organisations like NASBM out there to help drive this essential profession. And it's a privilege that we at Optimus Education have the opportunity to work closely with them, be it sponsoring the NASBM awards, collaborating on research on efficiency or working to develop training that maps onto the NASBM standards.
After the inspiring NASBM awards last year and now news of these standards, it's clear that the profession can only go from strength to strength.