Researching for Optimus' SEND Update conference
Our annual SEND Update conference takes place on 23 May. Conference Producer Freddie Roberts shares what he discovered through his research calls, and what you can expect on the day.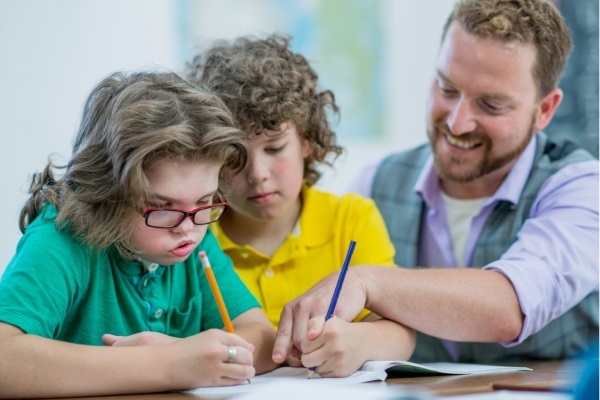 Going into researching my first SEND conference for Optimus, I was unsure about what to expect in terms of agenda content.
Having read about the various challenges with SEND funding, along with looking at last year's agenda which focused heavily on the cognitive and physical challenges that some students with additional needs face, it sure set out to be an interesting research phase.
Mainstream schools
I found that the most common challenge for mainstream schools is the increasing number of students recognised as having a learning difficulty or disability. In some instances, teachers are frustrated by the lack of support they are receiving from other staff. 
There are also concerns about how best to meet the needs of students with special needs while managing the needs of their peers.
SENCOs attending the conference will be able to attend sessions aimed at mainstream schools to help them feel supported in their role. There will also be additional sessions which will focus on sharing knowledge and strategies on how to effectively support students with complex needs, as well as sessions that will help manage increasing workloads.
Funding crisis
Unsurprisingly, many people interviewed mentioned funding as an issue in their daily role.
SEND students are faced with a £1.2 billion shortfall in cash, meaning that providing provision is becoming an ever-increasing challenge.
The difficulties that learning support departments in schools face are not easy to overcome. With the help of inclusion expert Daniel Sobel, the conference's opening key note will discuss the current landscape and how to tackle funding challenges.
After lunch, Dr Helen Curran from Bath Spa University will be exploring how SENCOs can become more effective in their role, providing outside-the box and practical ways on how to address the ongoing troubles prevalent in both mainstream and SEND schools.
Lack of resources
Frequently mentioned in my research was the lack of resources available to SENCOs, both to help them in their role and help their students' learning.
Many felt the resources they had to hand did not support the learning needs of students or drive progress. In this years programme, we have provided delegates with more resources from our Knowledge Centre, including articles, webinars and ebooks. 
There will also be two keynotes on curriculum design both in accounting for students with additional needs and meeting Ofsted requirements, with the latter being case-led.
SEND students are faced with a £1.2 billion shortfall in cash, meaning that providing provision is becoming an ever-increasing challenge
SEND and mental health 
In addition to the main keynotes focusing on the importance of SENCOs and curriculum design, there will be new topics making an appearance at this year's event.
Mental health in SEND students came up frequently during my research calls. Mental health problems are more common in students with additional needs, and SENCOs explained that getting a diagnosis was tricky because medical professionals did not look beyond the their learning diffculty or disabilty, and were not experienced enough in working with children with special needs.
Alongside a practical workshop on mental health, there will also be a workshop on how you can effectively work alongside external agencies.
Now in its 17th year, our SEND Update conference aims to be a well-balanced and engaging day for SEND practitioners alike, helping establish a whole-school approach to SEND education that will assist with provision and improve attainment outcomes.
Further reading