The mid-winter blues: helping ourselves and helping colleagues
Elizabeth Holmes shares practical wellbeing advice for those struggling with the mid-winter blues.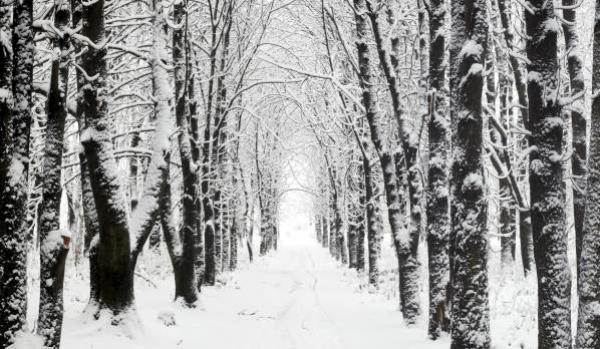 It's leap year. Forget the usual traditions, the real story is that February is rather miserably extended. An extra day of winter, and for those hit by the blues this time of year, that's not great news. So how can we support ourselves and colleagues who are struggling to get through until brighter, warmer times arrive? These ideas may be starting points.
Care for the voice: There are myriad bugs (and educational establishments are rife with them!) that can affect your voice. What starts out as a sore throat in the morning can develop into virtually no voice by the end of the day. This is clearly distressing for teachers. Prevention is key if at all possible. Avoid screaming or shouting and establish non-verbal ways of attracting the attention of your classes. Remove extraneous noise so you don't have to compete with it. Avoid clearing your throat; a sip of water will probably do the trick. Smoking and excess alcohol are obvious no-nos when it comes to maintaining voice quality, and it's important to rest your voice as much as possible, especially if you are feeling the strain.
Smart food choices: For those who haven't given up chocolate for lent, it can be a wise treat of choice, in moderation, when tackling the winter blues. Go for good quality dark chocolate if possible. It's worth avoiding sugary snacks and sweets, and too many baked goods. And it goes without saying that a balanced diet rich with fruits and vegetables will almost certainly serve you well at any time of the year!
Move more: Again, this applies to any time of year, but research has found that walking quickly for around half an hour a day can do wonders for mild depression. Take every opportunity you have to move, and if you can do this in natural light (even sunshine if there is any!) even better. It's easy to feel that we don't have time, but this should become a priority in all our lives. Does your school have land to create a walking track that staff and pupils can use? How about getting the whole school to walk a mile every day?
Groove to some tunes: Listening to music can improve mood. It all depends on what you listen to. Pick your favourite upbeat tunes, whatever they may be, and listen to them whenever you can through the day. It might even be fruitful to look at ways of playing more music through the school day so that everyone benefits. How can music become more of a feature of life in your school?
Help others: Sounds counter-intuitive when the greyness of February is making us feel like drawing inwards, but there's no doubt about it, research has shown us that helping others is good for our own wellbeing. Think of ways of facilitating that in your school. Wellbeing buddies work well in some schools, where staff members are paired with the specific purpose of nurturing wellbeing. Simply taking the time to say 'how are you?' or noticing the mood of a colleague can do wonders. Taking on a task, undertaking a random act of kindness or just saying 'how can I help?' may alleviate suffering in your school.
Plan ahead: Not talking work here, but leisure. Look at the pattern of the next half term. Where are your high stress points (if any)? Plan some treats and things to look forward to. This doesn't have to cost much, as long as it feels like a treat. And if you are up to splashing some cash, there does seem to be evidence that simply booking a holiday can have a positive effect on wellbeing. 
Stay well and look after each other!
Looking for more guidance on wellbeing? Read these blog posts
12 ways to boost your wellbeing
Prioritising wellbeing: putting yourself first