Managing anxiety in challenging times
The changing and challenging circumstances we find ourselves in are creating a wave of anxiety, particularly for those working in schools. Elizabeth Holmes looks at what to do and where to go for help.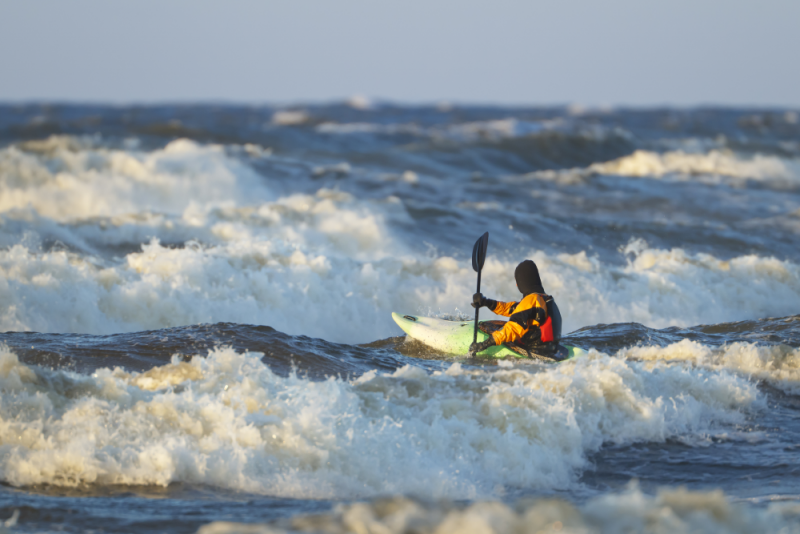 This is unquestionably an anxiety-inducing time. As I write, there have been challenging words spoken in the House of Commons by the Secretary of State for Education about what parents should do if they are not happy with the remote learning on offer for their children, over 1000 deaths to Covid-19 have been reported, and we are at an all-time high of infections.
In addition, there are worrying news reports from the USA of protests at the Capitol in Washington DC; scenes which raise questions that cut right to the core of notions of democracy, race relations and ideology in the quest for America.
An anxiety pandemic?
None of these events provide a backdrop of calm as we work our way through this global pandemic, so it is little surprise that anxiety is running as free as SARs-CoV-2. Even if we don't feel swamped ourselves, we are all living and working with significantly raised levels of anxiety all around us, leaving us hypervigilant and exhausted.
To compound this, many of our habits and methods for soothing anxiety are not available to us – meeting with friends, going out for a drink or a meal, going to the gym, going on holiday, taking a weekend break and so on, all limited by the response to our stressor. 
While we may all be in the same ocean while this virus rages, we are most certainly not all in the same boat
Industry research suggests that we are doing what we can to ease our mental health issues. A recent survey by Ultra LEDs revealed that over half of those surveyed had been decorating their homes and just under half had been buying new home furnishings to boost mood. For many, however, anxiety over the situation we find ourselves in can mean little, if anything, offers relief.
Managing anxiety
So what can we do to manage these waves of anxiety? These ideas may help.
Managing anxiety in the times we are working in rests on acknowledging that these days are not normal. The headaches, irritability and sleeplessness that many are experiencing are extraordinary, so it is important not to feel we must absorb these ever increasing levels of stress.
Know what you are dealing with. Anxiety in a global pandemic might look like nervousness, not wanting to ask for help, overwhelm, feeling that there is too much going on to process, an array of physical and mental symptoms, overthinking. Context, as ever, is important.
Get in the moment and stay there! An 'in this moment' mindset can help to protect against overthinking the past and fears of the future. Bring your attention right back to the present moment and give your whole focus to what needs your attention right now.  Relaxing your shoulders and jaws can also help.
Be realistic about what can and cannot be controlled by you. This is central to maintaining balance in our mental health. We are in a situation where control is at a minimum and trust in those who do have control is at a low ebb. It is important to acknowledge that, and the impact it may be having on you.
Don't compare yourself with others. Social media is awash with people sharing their home working set ups, which is great, but we need to acknowledge that for every confident mini-TV studio set-up, there will be others with a laptop propped up in a tiny space with relative chaos around. While we may all be in the same ocean while this virus rages, we are most certainly not all in the same boat. Some have time, space and calm at home and others have their own children needing support and attention, other relatives who may rely on them, and insufficient support for remote teaching.
Seeking help
There is always tension in balancing the fears and anxieties we feel with our desire and sense of duty to get on with the job, so seeking help with that is essential. These ideas may help.
Anxiety is a natural response to these severely altered days. The news is distressing and we are bound to respond to it in one way or another. But we need to ensure that we keep our heads above water and that those responses to anxiety do not leave us struggling alone. Living for a prolonged time in the fight or flight state is exhausting and damaging.
Taking care of ourselves and seeking help is essential in these unusual times. As a nation we must listen to our school staff when they describe the impact of working on the frontline through this pandemic. In the last week alone, I have heard teachers say, 'I feel so unsupported', 'I have never felt so demoralised', 'I am so scared', 'I just want to cry all the time', and 'when will we put life first?'
We must put health, and therefore life, first. Don't struggle on alone; support is out there if anxiety is taking hold. Reach out sooner rather than later to kick anxiety into touch.  
Looking for more guidance? Elizabeth's book A Practical Guide to Teacher Wellbeing contains a whole chapter on anxiety.