How to encourage professional dialogue in schools
Effective face-to-face professional dialogue requires good listening skills, empathy, compassion, understanding and being civil in the event of disagreements. Elizabeth Holmes explains what schools can do to encourage positive discussion.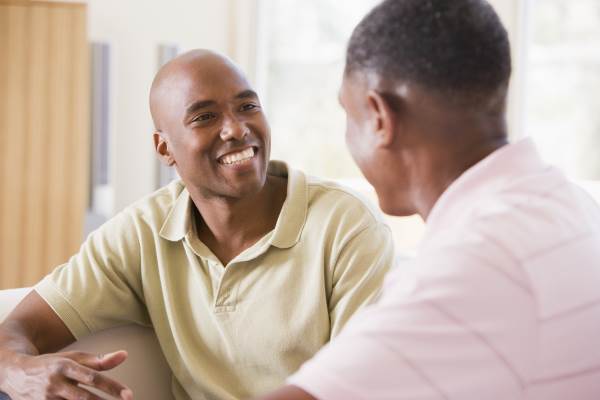 A single conversation across the table with a wise man is better than ten years mere study of books. (Henry Wadsworth Longfellow)
With so much being published on education right now, from tweets to blogs, academic journals to practical handbooks for teaching, the pressure to keep up can be immense.
Hearing 'Haven't you read X yet?' can strike fear in the most seasoned educator despite the fact that getting on with the job consumes all your time. Plus, your professionalism tells you it's probably not worth getting sucked into debates, especially those online, about the latest bandwagon that's being dissected.
Communicating face-to-face
Yet this immense proliferation of reading matter on the many dimensions of education that we grapple with daily can be a trigger for some practical debate within your school that may feed into effective CPD. The key is dialogue. And this is why communicating face-to-face is so important. If we rely on the internet for our professional dialoguing, we will miss out.
Effective face-to-face professional dialogue requires good listening skills, empathy, compassion, understanding and being civil in the event of disagreements. These features of face-to-face dialogue are not always present online, even in the realm of education!
Encouraging dialogue in schools
We know from research how useful dialogue can be in supporting professional learning, and they are easy to set up in schools with no associated costs, so it would pay to maximise their use.
Dialogue works best under certain circumstances, it seems. Mutual vulnerability is a must. If we rely on manager-on-subordinate communication we may not always achieve dialogue of the kind that can truly facilitate learning. Having an attitude of curiosity and a willingness to share skills, information and expertise ensure dialogue can be fruitful.
Perhaps professional dialogue should be taught on initial teacher education programmes so that the benefits can be harnessed as early as possible in a teacher's career. Having the ability to discuss experiences on the job free from the risk of accusations of failure is an extremely useful skill, and opportunities for dialogue should be harnessed as frequently as possible.
What can schools do?
Keep it fair: professional dialogue isn't the place to promote dogma; it's a space in which to explore concerns about teaching or progress in professional development and so on without risk of judgement or consequence.
Make it easy: teachers can only dialogue if they have the opportunity to meet and talk without other overlying expectations. There don't need to be special circumstances, and we shouldn't underestimate the benefits of chance meetings, but if we want professional dialogue to be a positive feature of professional learning in schools we'll need to give it some priority.
Mix it up: encourage dialogues across departmental/year group boundaries.
Reflect: Aim to encourage reflection on what professional dialogues have given staff. What benefits have been derived over the course of, say, a term? The more we gather evidence of positive impacts, the more likely we are to commit to them in future.
Too often I've heard from teachers still complaining that they have no access to CPD. But with a commitment to creating the time and space for professional dialogues to take place between colleagues, with the purpose of teasing out some of the finer details of participants' professional lives, all teachers can access at least rudimentary professional learning.
What next?
Lead CPD successfully with our CPD leadership toolkit and get ready-made planning templates, case studies and research summaries.