How to challenge the imposter within
Imposter syndrome can get in the way of fulfilling our potential and purpose. Kelly Hannaghan looks for ways to silence the bully and be ready for challenge and opportunity.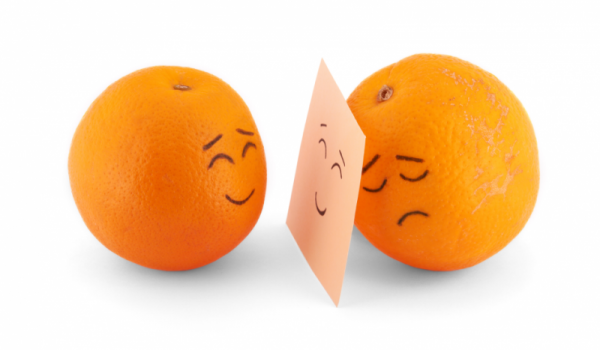 Have you ever felt misplaced? 'I got lucky'; 'I don't belong here'; 'I'm a fraud, and it's just a matter of time before everyone finds out'. Sounds familiar? That's the crippling feeling of imposter syndrome – that sense that you're punching above your skillset and knowledge. In essence, this is the internal fear that drives the message of not being 'good enough'.
For over 20 years I have worked within education, navigating the paths of various roles. My purpose is to champion people to ensure their voices and needs are seen, heard and validated. My overall goal is to help children and young people thrive from adversities.  My work has generated outstanding results, including presenting to HRH the Duchess of Cambridge, and being the first school nationally to be awarded with the Wellbeing Award for Schools by the National Children's Bureau and Optimus Education. 
But still I often find myself questioning my achievements and abilities. Noticing this trait led me to exploring the root cause of my problem.
The reality of imposter syndrome
Imposter syndrome is a psychological phenomenon in which people are unable to internalise their accomplishments. The term was coined by clinical psychologists Pauline Clance and Suzanne Imes in 1978, when they found that despite having adequate external evidence of accomplishments, people with imposter syndrome remained convinced that they didn't deserve the success they had.
It's normal to feel nervous, but when self-doubt holds you back and stops you from doing things, it becomes a problem
This explains why I was always feeling like a fraud, no matter how great my successes were. When given compliments on my work, I would often downplay them or project the appreciation outside of myself and dismiss it as the achievements of others.
I now know from the research that imposter syndrome is in large part a reaction to certain circumstances or situations. 
Squash self-doubt
It's normal to feel nervous, but when self-doubt holds you back and stops you from doing things, it becomes a problem. Often we have a tendency towards perfectionism; fear of failure or continually undermining your achievements are all indicators that you might be prone.
The effects of this can be debilitating, causing stress, anxiety, low self-confidence, shame and in some cases, even depression. This also links into behaviours of over-working and leaving tasks till the last minute, setting oneself up for failure. 
Beat the imposter 
Overcoming my imposter within has been greatly helped by quietening my inner critical voice, whom now doesn't limit my courage in putting myself out there and celebrating my achievements. If I see a new opportunity, I go for it and appreciate myself in a meaningful way.
Life can be unpredictable, and you don't always feel ready for every challenge that arises
Coaching and clinical supervision have created a safe space me to identify and normalise my feelings. I regularly practice gratitude towards myself and know that my successes have concrete value to share with the world.
My top tips for tackling the imposter
Talk it out. The simple act of talking through your ruminating thoughts can shift negative energies. 
Stay positive. Reframe your thoughts by separating feelings from fact.
Listen to others. Remind yourself of the positive comments you have received from others – creating a 'feel good' box is a great way to capitalise on the affirmations of others. Remember to include any notes, cards and achievements in this special place.
Don't beat yourself up. Remember we are all learning and if you make a mistake, our greatest growth comes from the hurdles we overcome.
Replace your inner critic with an 'inner fan club' be as kind to yourself as you would be to others.
Let go of your inner perfectionist. This is a major roadblock for overcoming impostor syndrome.
Track your successes. Keep a file on your computer of wins and positive reinforcement both in your personal and professional life.
Say yes to new opportunities. It's important to distinguish between the voice in your head saying you can't and exploring if you have the capacity to commit.
Build your support system
Finding a support system can really help overcome the fear. I keep a box of testimonials from conferences I have presented at and save all my gratitude notes. These help If ever I'm having a day when the imposter bully rears its ugly head.
Social media sites make it very easy to compare ourselves to others. Try to resist that urge and recognise that no one is perfect. Trust your performance and celebrate your wins.
Most importantly, get comfortable with feeling uncomfortable. Life can be unpredictable, and you don't always feel ready for every challenge that arises. The key to success is to keep moving forwards to overcome your fears, knowing that you are enough.
Read more