EHCP transition reviews: our experiences and practical advice
During the last week of November, our Year 11 transition reviews took place for 11 of our students with statements of SEN. Although the reviews were planned in advance, and assessments were coordinated to avoid too much pressure on the young people and parents/carers, this was nothing short of some kind of military operation! I don't pretend to be able to explain everything through these SENCology posts. However, I do hope that some of our experiences will help colleagues with their planning, ensuring that EHCPs are effective and appropriate in guaranteeing the best possible outcomes for young people with SEND.
'The needs of the individual child or young person should sit at the heart of the assessment and planning process. LAs
must
have regard to the views, wishes and feelings of the child and their parent or the young person, their aspirations, the outcomes they wish to seek and the support they need to achieve them.' (
Code of Practice
para 9.22)
It is important to remember, unless reports/assessments are an accurate reflection of the young person's needs at the given time, EHCPs should be part of a reassessment.
Advice and information
must
be sought* from:
the child's parent or the young person, and wherever possible the child
the current educational institution attended, or person responsible for educational provision
health care professionals
an educational psychologist
social care (from children's or adult services)
any person requested by the child's parent or the young person
any other source which the LA considers appropriate e.g. from a youth offending team.
*The LA must not seek further advice if it has already been provided and the person providing the advice, the LA and the child's parent or young person are all satisfied that it is sufficient for the assessment process. From Year 9 onwards, advice on preparing for adulthood and independent living must be sought. (Code of Practice paras 9.45-9.52)
There seems to be a lot of misinformation out there surrounding the 'transfer' of a statement to a Plan. This is not an administrative exercise – it is a child-centred part of a reassessment of need (see The Law Trumps All in SENCology).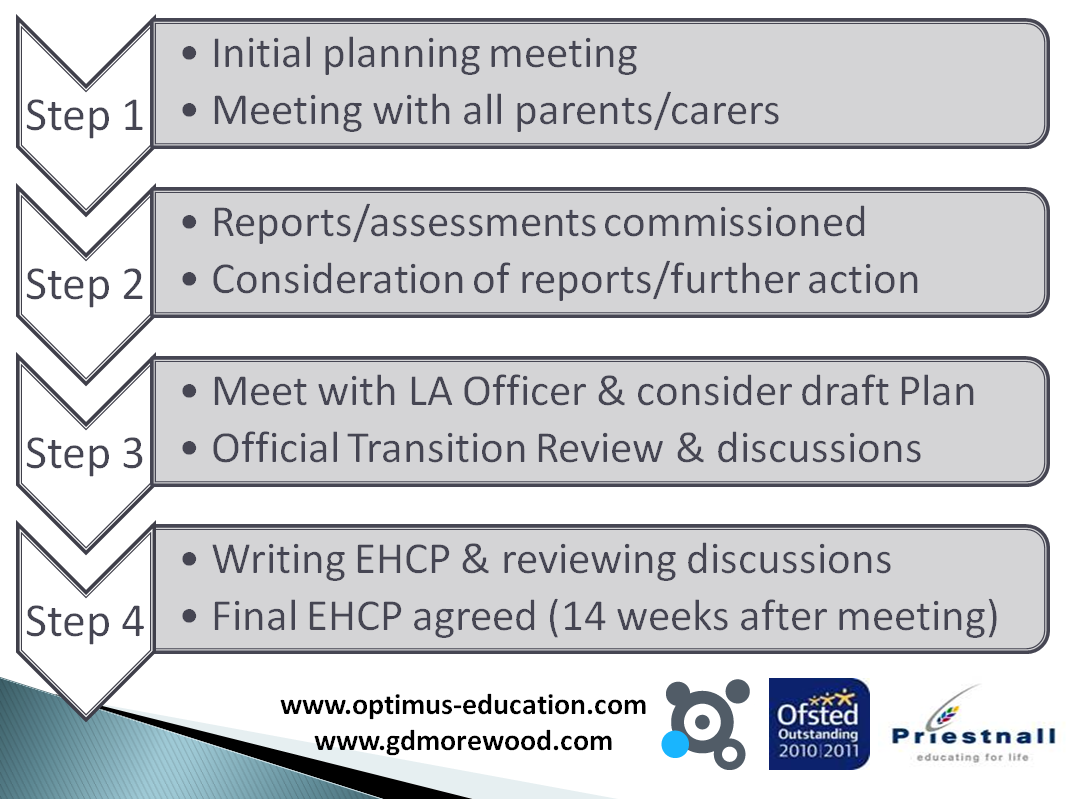 Slide from 
Putting together an Education, Health and Care plan
webinar
As discussed previously in Planning for EHC plan transfers, the planning process was very important – ensuring that the assessments and reports fed into the timescales effectively required careful planning. In the second part of this post, I will explain in detail the challenges we faced and the successes we gained from the reviews themselves!