Cultural humility in schools
One of the most important roles of leaders and teachers is to set the culture of the school. Amy Marsh discusses cultural humility and the consequences of your school not having it.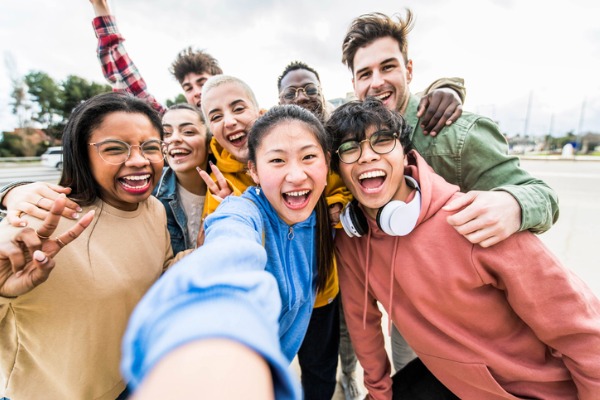 Culture is the way people do things. Shared beliefs, values and norms mean that people have ways of thinking and behaving which are similar across the cultural group. The group could be defined as people from the same country, religion, school, or any other defining feature. And one place or group may have multiple cultures within it. 
Cultures can vary in inhomogeneity: some cultures may value strict conformity, and some may value divergent thinking. Within a culture, each person will have individual experiences that mean they will have their view. 
A shared culture will usually mean a common expectation about the way people behave, for example, in routines (such as setting the table) or communication (is it okay to interrupt others?). Norms will be assumed, but anybody acting outside of those will receive feedback which will reinforce the expectations of the culture. 
Think about your own culture and something which others from another home country may find strange. Now consider your class: are there students with different cultural backgrounds who may have different norms concerning speaking in class?
Culture in schools 
By better understanding yourself and how that influences your behaviour and actions, you can better understand others.
Most people have different norms depending on the situation, for example, you will act differently in your position as a teacher than outside of school with friends. This is true of students, particularly in international schools where they may be a TCK (third culture kid) or a national in an international school.
Students may experience quite different cultures at home, at school, and with their peer group. Adolescents naturally want to fit in with the group.
Teachers and leaders set the culture within a school. If there is a dominant culture (when most of the staff and the curriculum are from one nationality), it may well be the case that students will be trying to fit into that culture (for example, white British if it is a British school with a predominantly white staff body). 
This can cause conflict for students at home as their parents to struggle to navigate how 'western' their children are. And it can cause individuals to internalise bias around different cultures. 
If students believe that their home culture is inferior to others it can impact their self-belief and sense of belonging. They can feel they are not as intelligent or capable; this may be seen with imposter syndrome or individuals deferring to others who they (wrongly) assume are more competent. 
A common phrase used when discussing cultural norms may be 'different' or 'not normal' because it is different from the cultural expectation of that individual. Using language about things being 'normal' (which means in line with your culture) can be harmful to those from other cultures. 
Cultural humility and cultural competence 
Cultural humility is all about wanting to understand others.
One aim may be for individuals to acquire cultural competence. This usually refers to being able to navigate another culture, such as understanding the norms of a host country if you live overseas or experiencing different religious rituals through friends. It involves attaining skills, and awareness to enable work across cultures. 
Cultural competence is a worthy aim but hard to attain, especially if you have a wide variety of cultures within your school. A complementary goal is to encourage cultural humility. 
Cultural humility means looking at what we don't know and self-reflecting on our own: 
cultures
experiences
identities
learning about the experiences of others. 
You can learn about other cultures from:
reading books
travelling
taking classes
living overseas.
We acknowledge that people hold much more within their identities than we can learn from a book or experience. If a school culture prioritises and values learning about other cultures, without promoting one above the others, this can help to make the environment welcoming to all students. 
If every individual actively listening to others and wanting to learn about other cultures is your school norm, then being from a culture other than the dominant one is not seen as lesser. 
To try and develop a culture of celebrating differences and learning about other cultures, teachers can review their classroom norms. 
Which culture are your norms based on? 
How do these meet the needs of different members of your class? 
For some students is the classroom structured in a way that is 'normal,' while others must work to understand the rules?
How to develop cultural humility 
In my last blog post, I wrote about the importance of self-awareness, and this is an important part of cultivating cultural humility. You need to understand how you see yourself, the parts of your identity that you are aware of and are key to your self-view, your biases, and the way you behave in different contexts. 
By better understanding yourself and how that influences your behaviour and actions, you can better understand others. It is crucial that you can recognise biases and how they impact your interactions. 
Cultural humility is all about wanting to understand others. After spending time inwardly reflecting to recognise and accept your own cultural biases, you need to look outward and consider how to overcome these to actively listen and empathise with others. 
Leading Safeguarding 2023 - London
Our Leading Safeguarding conference offers the opportunity to update your strategy, save time, develop your team, and bolster your confidence as a leader.