Three common mistakes schools face in their EDI work
Inclusive environments in schools require a shared responsibility to promote EDI. Sheza Afzal outlines three mistakes and offers suggestions for addressing them.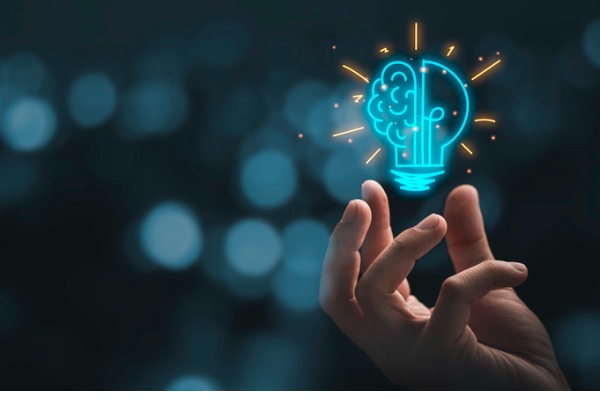 Schools strive to create inclusive environments through their efforts to promote equality, diversity, and inclusion (EDI). However, this journey is not without obstacles, and schools may encounter challenges that hinder their progress towards achieving their EDI goals. 
To help schools navigate this process more effectively, we have identified three common mistakes made during EDI work, with some suggestions for addressing them.
Mistake one: assigning one person to undertake EDI work 
Promoting equality, diversity, and inclusion is a shared responsibility of the entire school community. It is neither fair nor practical to expect one individual to bear this burden alone, particularly a member of a minority group without additional time, training, or resources. 
This approach can create a false sense that the responsibility for EDI work lies solely with minority communities, resulting in an emotional and mental strain on those involved. If the only EDI expert in the school is one person, their knowledge and expertise will be lost when they leave.
Promoting equality, diversity, and inclusion needs to be integrated into all aspects of school life
Creating a working group that includes a member of the senior leadership team, a governor, and support staff can be an efficient and ethical way to drive EDI to work across the school community. This group should have a broad vision and access to information.
To promote EDI throughout their practice, it is essential to establish clear lines of communication between the working group and the rest of the staff team. This will ensure that everyone understands their role in achieving EDI goals.
Mistake two: lacking a clear strategy 
When schools embark on EDI work, their focus can sometimes be on superficial actions like putting up posters or running assemblies on equality issues. While these things have their place, they don't address the heart of the equality issues that the school may be facing. Promoting equality, diversity, and inclusion needs to be integrated into all aspects of school life. 
To move forward with this work, schools need to have a clear understanding of their: 
current position
strengths
weaknesses.
A key starting point to help schools understand their current position is through collecting and analysing monitoring information across various areas, including:
attendance
attainment
rewards
sanctions
prejudice-related incidents
staff recruitment
training
promotions. 
This will provide the school with quantitative data that highlights areas of concern. Additionally, consulting with the school community - staff, parents, carers, and pupils - will identify issues that the senior leadership team may not be aware of. 
The consultation should cover all areas of school life, including leadership, curriculum, and environment, and should be accompanied by an honest self-evaluation of current practices. This will allow the school to identify priority areas for development and create an action plan.
Mistake three: ineffective policies  
Schools often have policies in place, but these policies may not be coherent, up-to-date, or communicated effectively to everyone, impacting their usefulness in creating a safe and inclusive environment. Policies may even be discriminatory towards some members of the school community without a considered eye. 
Creating pupil-friendly versions of policies such as the anti-bullying policy can increase young people's faith in the system and their willingness to report incidents
Over time, legislation changes, and the person updating the policy may not be aware of these changes, resulting in outdated legislation appearing in policies. For instance, the Race Relations Act and the Disability Discrimination Act are two outdated pieces of legislation that still appear in inequality policies despite being absorbed into the Equality Act 2010.
Policies are not always consistently laid out or explained. An anti-bullying policy may set out one pathway to follow, while the behaviour policy may describe a completely different pathway for the same behaviour. Even within a policy, there may be inconsistencies about what actions to take in what circumstances, making it challenging for staff to follow appropriate safeguarding procedures.
Finally, a policy may just mention a zero-tolerance approach' without a clear idea as to what this looks like. Policies should outline clear pathways consistently within and between policies, which provide staff with clear instructions as to their role. 
Staff should be aware of policies during their induction and continuously reinforced in staff communications and training. Policies should be accessible to all members of the school community, including parents, carers, and pupils. 
Creating pupil-friendly versions of policies such as the anti-bullying policy can increase young people's faith in the system and their willingness to report incidents.
Uniform policies may not take into consideration religious requirements such as hijabs, may discriminate against black pupils through restrictions on hair, or may impact negatively on girls, boys, gender-questioning and trans pupils through gendered restrictions.
Impact needs research
To ensure that policies are implemented schools should undertake Equality Impact Assessments (EIAs) before enacting them. An EIA involves examining policies from the perspective of various lenses, including:
race
gender (including gender identity)
religion
belief
disability
other relevant lenses.
Some schools also include disadvantaged socio-economic or refugee/asylum seeker backgrounds.
By considering potential negative impacts from these different perspectives, schools can identify and mitigate or reduce any harmful effects. However, some school leaders may require assistance in conducting EIAs if they lack the necessary knowledge or experience in certain areas. 
Further Reading 
The Wellbeing Award for Schools
This award focuses on changing the long-term culture of the whole school. Using an evidence-based framework to drive change, it will help you deliver staff and pupil wellbeing, review your staff training, and revise your policies.
The Wellbeing Award for Schools will ensure that mental health and wellbeing sit at the heart of your school life.