A spring in our step! TEAM's wellbeing and workload journey so far
A working group, workload charter, wellbeing champion and learning lessons from staff surveys: Lauren Peart-Roddis shares next steps in the TEAM Education Trust's staff wellbeing journey.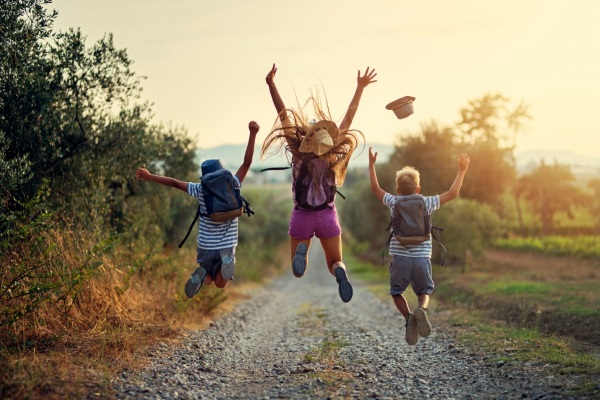 With the steady lengthening of each day and the exciting possibilities offered in early spring, our strategy to develop staff wellbeing is showing positive early 'green shoots'.
As a result of Omicron we limited school site opening hours to minimise the potential for staff mixing and actively encouraged staff to go home. This meant that staff couldn't stay for hours after the school day had finished – an easy habit to get into. After-school meetings were left off the schedule whilst school leaders encouraged staff to go home and relax.
We have recently led a workload audit to identify how staff feel about their workload across the Trust. One resounding positive message was that our staff feel their marking-related workload has drastically reduced following the introduction of our workload charter.
It is reassuring to note that the implemented strategies are having a positive impact. Staff have also welcomed the opportunity to carry out hybrid working, blending the desk in the classroom with the home office where possible. 
Championing wellbeing
As mentioned in my previous blog, we have assembled a Wellbeing Working group who have completed a mental health first aider training course. The group meet monthly to explore how they can influence wellbeing across all the schools.
They are currently focusing on revisiting and revising all our policies that may be related to wellbeing, starting with our mental health wellbeing policy. They are also busy taking forward and promoting the support services for staff, such as VIVUP and the human wisdom app so that everyone's reminded and aware of the support available to them.
It's ok to say that you're overwhelmed
We now have a Wellbeing Champion who is passionate about wellbeing and is full of new and exciting ideas about how we can further improve our Trust's approach to wellbeing.
By taking a therapeutic approach to wellbeing, our Champion is committed to promoting the benefits to staff through nurturing empathy, the value of honest discussion and recognising emotions – it's ok to say that you're overwhelmed, now let's do something to help.
We appreciate our colleagues and all the hard work they do every day and we want them to know this. We are testing out different ways of showing our appreciation such as sending everyone a birthday card as well as sending thank you postcards to those who are demonstrating excellent practice.
Challenges and plans
We know that taking a more personal approach is important and we hope that our teams will know that they are listened to and valued, though it hasn't been without challenges.
Staff surveys are always tricky, for example. One survey ended up not being fit for purpose and offered feedback that was contradictory. We were left with no alternative but to start again, explain the situation and ask for our colleagues to give their insight and input for a second time.
We appreciate our colleagues and all the hard work they do every day and we want them to know this
As we continue to move forwards with our journey, we have areas that we want to really focus on. We will continue to talk openly with colleagues and to listen. Our open-door policy is offered to encourage people to talk with us to share good news, and not-so-good news.
We know that not everyone will feel comfortable talking to the same person, but there is always a work buddy for them. It's not always easy to share negative news but it's only at that point that we can find a positive way forward.  
Not everyone wants to talk. We now have staff suggestion boxes in all our schools to share thoughts anonymously. These suggestion boxes are regularly emptied and the points shared directly with our CEO who will make changes where she can.
We know we need to prove that we are listening and responding. Plans are in place to develop a 'you said, we did' staff briefing to demonstrate this. If we can prove our commitment to continually improve, it will encourage further staff dialogue.
Lessons we've learnt
Be authentic. If you say you are going to do something, do it.
Be in tune. Listen first so that you have a good idea what your teams might need before you set any plans in place. Listen to staff voice.
Be hi-viz. Leaders should be regularly out-and-about – this will build relationships so staff feel comfortable 'sharing'
Listen, don't assume. Enough said!
Adapt – fast if you need to. Not everyone will love everything – let them find something to love.
One size doesn't fit all. Your wellbeing offer should be like a finely tailored jacket – it should be comfortable, long lasting and tailored to fit your school community.
Back to the 'green shoots'. We're nurturing and protecting our early successes and learning from our actions as we face whatever is thrown at us. Whatever our next steps, we're hopeful that we're on the right track.