Question time for the DfE: primary assessment
We put the DfE in the hot seat at our recent primary assessment conference and asked the questions you wanted the answers to.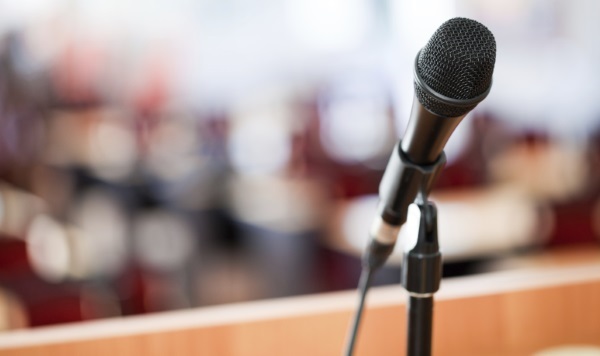 Two years on from the assessment reforms in primary schools and we still have grey areas. What will Ofsted judge your pupils' progress against next year? What will the 2016 KS2 SATs scaled scores look like?
With the fun of this year's test over, who better to provide some answers to pressing questions than the Department for Education at our Primary assessment and data use conference. Catherine Wreyford, head of assessment policy at the DfE, was quizzed by conference chair and former executive director of education at the Qualifications and Curriculum Development Agency, Mick Walker.
Optimus had received a number of questions from delegates prior to the conference which Mick put to Catherine. These and her responses are detailed below.
In what way does the new system of key stage tests give a more accurate picture of the child's capabilities than the old system given that in maths, for example, all children who score 100 or more are grouped together as having met national standards?
Catherine described the new scaled score as providing more granularity in terms of where a child is at and how pupils in the same class compare with each other. According to the DfE, whatever standard a child is at, the new way of assessment allows you to see what they can and can't do at that standard and where their strengths and weaknesses lie.
The March 2016 materials mention work at the expected standard in writing in Year 6 being in line with an old level 4b. Is this the case? Do you agree that the current requirements in Year 6 are too high a standard?
Tension audibly rose in the room with this question. Catherine stated that standards in Year 6 are deliberately high as too many pupils leave primary school unable to read or write properly.
She acknowledged that the tests are demanding but claimed that 'they measure the same range as the old tests' and that the easiest questions in the new tests are as easy as in the old.
This didn't go down too well with the delegates and with a strong feeling of discontent in the room at this answer, the questions continued.
Why is there no credit given for creativity in writing when the focus is prevalent in years 7 – 11 in English?
'Interim frameworks state pupils should be able to write for a range of purposes, including undertaking creative writing,' said Catherine. She stated that the KS1 and KS2 assessments are very different to those in Year 11 and can't be compared as they're not qualifications. They're based on the premise of getting a strong basis in place in primary to build on in secondary.
Has the DfE predicted a drop in attainment at the expected standard compared to the old level 4 proportions?
Again, Catherine told the room that a comparison can't be made. The expected standard is now different, the curriculum is different and the new assessments are different. 'We have a completely new set of data for this year: we can't predict what the outcomes will be for 2016,' she said.
The interim frameworks are only for use this year: when will we know more about what is planned for statutory assessment in 2017?
The response was that the DfE want to evaluate 2016 first. They want to hear the views of schools and parents, gain their feedback and take it into account before confirming what assessment will look like in 2017. So it doesn't seem like we'll be any clearer on this in the near future…
Will pupils who don't meet the expected standard in Year 6 have to resit in Year 7?
Catherine confirmed that yes, those who don't meet the expected standard will have to resit the tests once they're in secondary school. When pressed further for a specific time in the year, delegates were told that this is being consulted on and currently yet to be decided.
That was as much as the allotted time allowed and so, just like this year's tests, question time was over and Catherine was out of the hot seat. With so many questions still unanswered, such as issues with reporting to parents and collecting and analysing data, another session could easily have been filled.
Instead, we're left with the excitement of waiting to see what the DfE will come up with for statutory assessment in 2017. Only time will tell.
More on assessment