Knife crime: what can schools do?
For some children knife crime has become normalised. John Viner looks at the role schools can play in educating pupils about knife carrying and keeping them safe.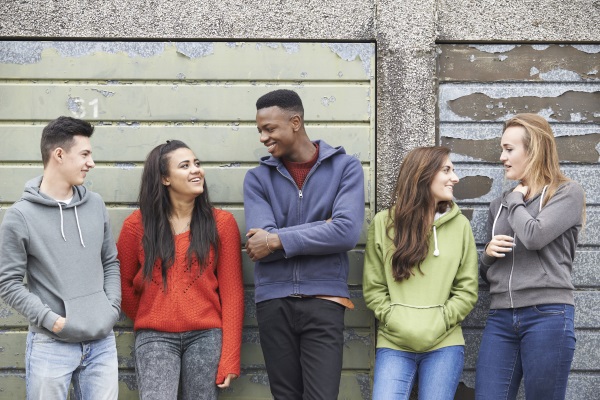 We seem to have reached a point where knife crime is just another weekly occurrence, when the news reports another stabbing and we merely express shock and reach for another biscuit. The recent Panorama series, Knives in the Classroom revealed a world where secondary students told interviewers that death by stabbing is 'like, nothing – it's normalised'.
The programme reported staggering statistics in England and Wales last year:
17,000 10-15 year olds carrying knives
47,000 juvenile knife offences.
Any teacher watching that programme cannot fail to have been shaken by the Year 7 boy, surrounded by the normal toys for his age, talking about gang shootings and stabbings in his community and why he was afraid to go out to play.
Knife crime is increasing
As long ago as 2012 a Teach First study reported one of the chief barriers to learning in its London schools as safety in the community. But let us not get sucked into the idea that this is essentially a London problem. In August last year, Sky News reported that, since 2011, the number of knife offences has increased in 39 out of 44 of the police forces.
In Kent and West Yorkshire, the rate has doubled in the last eight years.
In London, the rate has seen an 11% rise.
Paragraph 29 of Keeping Children Safe in Education (KCSIE) picks up the theme of gang membership.
All staff should be aware of indicators, which may signal that children are at risk from, or are involved with serious violent crime. These may include increased absence from school, a change in friendships or relationships with older individuals or groups, a significant decline in performance, signs of self-harm or a significant change in wellbeing, or signs of assault or unexplained injuries. Unexplained gifts or new possessions could also indicate that children have been approached by, or are involved with, individuals associated with criminal networks or gangs.
But, are we missing a point here?  This is no longer solely about gangs – although gang membership remains a concern. This is about the normalising of knife carrying among ordinary, vulnerable and often scared young people.
What does the guidance say?
New legislation proposed in the Queen's speech would include a legal duty to report pupils displaying worrying behaviour at school, dealing with issues at home or attending hospital with suspicious injuries.
However, legislation contributes little to change the culture. We can introduce ever stringent penalties for having a knife in school. We can introduce walk-through metal detectors and exclude students for carrying a weapon. But this does not address the causes.
In April 2019 the Commons Education Select Committee discussed the links between knife crime and school exclusions. The Chair, MP Robert Halfon said:
(This highlights) the risks faced by youngsters not in mainstream education of being caught up in violence and drawn into crime. We must do much more to intervene early to stem the flow of school exclusions and address the human tragedy that underpins the cases of so many children…. Exclusion should always only ever be a last resort… No pupil deserves to be forgotten and alternative settings should not be a graveyard for human potential.
Legislation can only do so much. However much we complain of a culmination of successive failed social policy, we must address the problem now. And that places the moral responsibility on schools, as well as health and social services.
Recognise warning signs
If schools must take responsibility then they need knowledge, training and systems. As the Select Committee noted, they cannot simply rely on weapons of exclusion, pushing the problem out of the gate. When we do this, we push the problem onto the streets.
This is a societal problem and the responsibility lies with everyone. Schools are on the front line and perfectly placed to make a real contribution.
As KCSIE points out, there will be warning signs; changes of behaviour, alterations to attendance patterns, fluctuating friendships and new alliances. It is therefore likely to be pastoral staff who notice this earliest, so it is important that all schools empower these members of staff to report to leaders and to begin to act, build bridges, engage with these students and their families. If we can engage with these vulnerable students quickly enough, then maybe we stand a chance of making a difference.
Resources for schools
In April 2019 the Home Office launched the #knifefree campaign. The purpose of the campaign is to convince young people that, rather than being obsessed by a knife culture, they can go knife free. Archers Mark, an award winning studio, more used to producing advertising materials, has made some powerful films that can be used with students, but equally successfully to bring staff up to speed.
Staff need to know about this whole area of violent crime in schools. It would be a mistake to assume that, because it's never been a problem that it never will be. Even as a primary headteacher, I have had to deal with a pupil carrying a knife.
The #knifefree campaign website offers schools an excellent resource to use with students and staff. By using real stories, it helps to engage students with others who might have felt the way they do. Above all, it offers access to help and support.
Additionally, the Home Office has worked with the PSHE Association to produce new curriculum materials about knife crime. The resources are aimed at KS3 and KS4, aimed at challenging myths and communicating the reality of carrying a knife.
Who knows how long knife violence will be a feature of our schools? We maybe need to learn from Glasgow, at one time the 'murder capital of Europe', where 10 years' collaboration by police, health and education, has brought knife crime down by approaching 70%.
We are a long way from this, but schools can take the lead, build the partnerships and help our young people to live without violence.