How I learned to stop worrying and love teacher research
The Praxis Curriculum, an innovative approach to teaching Learning to Learn at Key Stage 3, produced compelling evidence of academic gains across all subject areas and an almost complete closing of the attainment gap.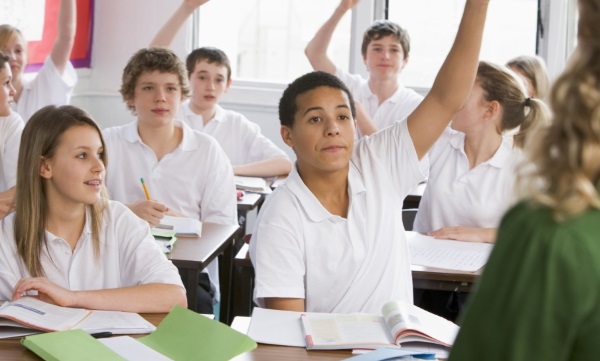 I qualified as a science teacher in 2006. In 2007, I became gifted and talented coordinator. In 2008, I began a research-based Masters in person-centred education. In 2009, I became head of personal, social, health, citizenship and economic (PSHCE) education.
Somewhere along the way, these various strands of my career became hopelessly entwined. Ideas discovered through research began to influence my classroom practice, and in turn, my classroom practice became the focus of my research.
The summer of 2010 I spent bashing a keyboard, chipping away at the marble to reveal what turned out to be a fairly fruitless early attempt at using philosophical enquiry as an approach to teaching Year 8 PSHCE. One day, I dragged myself away from my darkened room to attend a friend's 30th on Hove Lawns. 'There's a homeless guy eating your buffet', said one guest to the birthday girl. 'No that's just James. He's doing a Masters.'
By the end of August, I was spent. 'No more academia for me' I resolved, shaken. 'I have scraped the bottom of the barrel, and I don't like the noise it makes.' I submitted my dissertation and returned to the classroom, contemplating the prospects of senior leadership, perhaps a headship one day.
There was one novel thing on the horizon: alongside teaching science, I was going to be teaching Learning to Learn (L2L) to a group of Year 7s, for 5 lessons a week. I hadn't paid it too much attention – my main involvement to that point was to have been appointed to the L2L team, following a competitive selection process.
When I returned to the classroom that September however, something was different. Not just something – everything. I spoke differently. The children spoke differently. They behaved differently. And I responded to them in ways that were different again.
The process of writing 20,000 words over the summer – reading, thinking and reflecting so deeply about my classroom practice – had been utterly transformative. Ideas that I had previously grasped only on an intellectual level, I now felt in my bones. It was as though on some fundamental level, my very professional identity had been disassembled, reconditioned and put back together by people who knew what they were doing.
Hopelessly hooked on teacher research
On the one hand, this was, of course, a welcome development. My morale, and that of my students, had received a significant boost. What's more, my summer of sitting squinting at a computer screen had amounted to more than the acquisition of a mere certificate. There was also, however, a more serious consequence. I was by now hopelessly hooked on teacher research, and this could mean only one thing: I was going to have to do a PhD. 
I didn't have to look far for a topic. Through my MA, I had become strongly persuaded of the importance of oracy – classroom talk – not just as a driver for learning, but as the very fabric from which our identities as learners is woven. 
And I didn't have to look far to find a forum in which to develop these ideas, either. It soon became apparent that this L2L malarkey was quite an incredible opportunity to do things differently. I had a mixed ability class of Year 7s for 5 lessons a week – five consecutive lessons at that – with no curriculum content to cover. What secondary teacher is ever gifted such an opportunity?
I should emphasise at this point that L2L is not a new idea, and we were not entering completely uncharted territory. Various iterations have come to pass over the years: the RSA's 'Opening Minds' competency-based curriculum; the Campaign for Learning's L2L programme; the Assessment for Learning (AfL) based Learning How to Learn initiative; Building Learning Power.
But despite a persuasive research literature around the importance of things like metacognition and self-regulation, large-scale evaluations of programmes such as these revealed that to date, none had been consistently associated with improved academic attainment.
There were always pockets of good practice – isolated case studies with promising results. But despite a number of attempts over a number of years, the best conclusion some could arrive at was 'well it doesn't really seem to do them any harm'.
It seemed clear to me that here was a significant opportunity to build on what had gone before, and perhaps even take L2L a few steps further down the road toward respectability.
How to bring it all together?
From the outset, the L2L team set out to combine a number of areas of evidence-based practice in a complex 'package intervention'. In particular, we were influenced by notions such as oracy, metacognition, self-regulation, growth mindset, AfL and transfer.
Oracy
Oracy meant explicitly teaching and developing high quality speaking and listening skills in a range of ways – through paired and group talk, philosophical enquiry, structured debates, and public speaking.
Metacognition
Metacognition meant developing a whole-school culture in which we provided time and space for regular, purposeful reflection on the 'how', as well as the 'what' of learning.
Self-regulation
Self-regulation meant enabling students to become the drivers of their own learning – through setting targets and co-constructing success criteria, identifying strategies, monitoring progress, overcoming obstacles, resolving conflicts, adapting behaviours and so on; this was done mainly through half-termly project-based learning opportunities.
Growth mindset
Growth mindset meant embedding and reinforcing the notion of expandable intelligence, preferably without ever mentioning the words 'growth mindset' to the students.
AfL
AfL – harking back to the original, Black Box version of AfL – meant providing plenty of rich, comment-based feedback for the students to respond to and build upon.
Transfer
Recognising the critical importance of transfer meant developing a whole-school, shared language of learning – as well as common pedagogical approaches, developed through a bespoke whole-school CPD programme.
And 'what makes for good teaching' meant that what some might view as a 'progressive' ends were to be delivered through fairly traditional means: modelling, explaining, purposeful practice and plenty of rich feedback. 
Raising the bar, closing the gap
When the first L2L cohort reached the end of Year 7, the curriculum expanded into Year 8, for 3 lessons a week. A year later it expanded again into Year 9, this time for 5 lessons a fortnight. The course changed as they progressed through the school: Year 8 focused largely on 'personal effectiveness', while Year 9 included a taught Level 2 course in thinking and reasoning skills.
Over the course of three years, the first L2L cohort received more than 400 lessons of L2L – as many lessons as they would have had for any other subject.
The impact of the L2L initiative has been evaluated over 5 years as the focus of my PhD, which is ongoing. It's a mixed methods case study which incorporates data analysis (looking at attainment across all subject areas), observation data, student and teacher interviews, questionnaire data, and the students' work.
Last month, I published an article in the Curriculum Journal – co-authored with my PhD supervisor, Professor Neil Mercer – which presents the interim findings of this 5-year longitudinal evaluation of the Praxis Curriculum. Here's a short video explaining the key findings, which we feel are extremely encouraging:
Compared with the previous year group – who were comparable at entry to the school, and so served as a kind of control or comparison group – by the end of Year 9, a significantly higher proportion of students in the L2L hit or exceeded their target grade.
All students benefited from this approach – for example, non-pupil premium students fared better than their control cohort counterparts. But the gains were especially pronounced among pupil premium students: in the pre-L2L control cohort, at the end of Year 9 there was a 25% gap between the proportion of pupil premium and non-pupil premium students hitting or exceeding target; in the L2L cohort, the gap was just 2%.
The first L2L cohort sat their GCSEs in 2015. They achieved the best set of results in the school's history, by some margin. They also had by far the biggest reduction in the Pupil Premium gap of any school in the city, in a year when the gap increased across the city as a whole.
We are currently looking to identify a small number of schools to work with, to see if we can replicate these findings more widely. If you work in a school that might be interested, or if you know of one, please drop me a line – jwm43@cam.ac.uk.
More on research-based practice