The sums don't add up: recruitment, funding and teacher quality
A new academic year looms, and school leaders will again be trying to balance the books while hunting for high quality teaching staff. What can schools do to meet the recruitment challenge? John Viner shares options for 'growing your own'.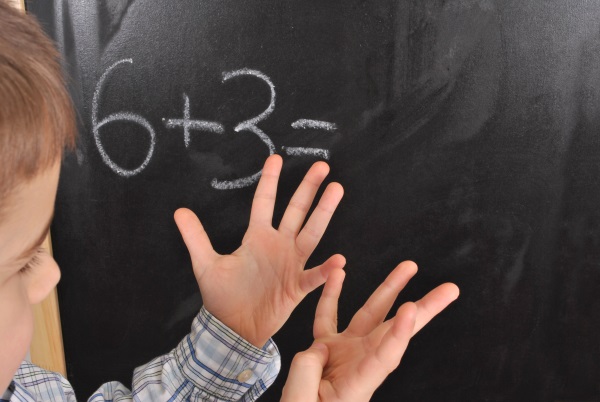 It cannot have been the best news to welcome the newly incoming education secretary, but the most recent teacher recruitment figures show that the crisis in teacher numbers is showing no sign of abating. Picking up the baton from the eighteen months' service of Damien Hinds, Gavin Williamson has yet to say much about his vision for education, save that – like most of his predecessors – he will 'drive up standards'.
Rising pay, raising standards?
Driving up standards comes at a price. The government has promised to implement the findings of the 2019 STRB report. by awarding teachers the full recommended 2.75% uplift. This will mean a £1,000 increase to average classroom teacher pay and a £1,620 increase in the average pay of school leaders.
Of course, it's simplistic to assume that there is a link between rising pay and raising standards and even more simplistic to expect this pay rise (remember, main grade teachers received over 3% in 2018) to go very far in resolving the real and continuing crisis of teacher recruitment.
So frequently has the government failed to meet its recruitment targets that it has almost become an expectation. The challenge for Williamson will be to reverse the decline at a time when the figures for entrants to the DfE's favoured school-led training routes have fallen for the first time since 2015. 
Key trends in recruitment and retention
The 2019 STRB report noted several key trends in recruitment and retention. 
The teacher supply situation has continued to deteriorate.
The government's target for recruitment to Initial Teacher Training (ITT) was missed for the seventh successive year.
There has been a marked decline in the number of overseas teachers being awarded Qualified Teacher Status (QTS).
Retention rates for teachers have continued to worsen.
Retention rates for headteachers have fallen in recent years.
This is all the more concerning as increasing pupil numbers mean that there will be a need for more teachers in coming years.
This steady decline in the competitiveness of the teachers' pay framework is a significant contributor to teacher supply difficulties. Until it is reversed, these difficulties will continue.
The report also notes that 'teachers' salaries continue to lag behind those available in other graduate professions...We conclude that this steady decline in the competitiveness of the teachers' pay framework is a significant contributor to teacher supply difficulties. Until it is reversed, these difficulties will continue.'
Factors affecting retention
A deeper study, however, reveals a much more complex scenario than salary alone. In 2018 the DfE published the results of a qualitative investigation into factors affecting teacher retention.
Workload was the most important factor influencing teachers' decisions to leave the profession and most suggested solutions to addressing retention were linked to workload in some way.
Decisions to leave the profession were 'generally driven by the accumulation of a number of factors, over a sustained period of time', but for some there had been a specific 'trigger' point.
Pay, on the other hand, was not a driver for most (but respondents did suggest that pay levels were not reflective of the role).
Damien Hinds committed the DfE to reducing teacher workload, resulting in the workload reduction toolkit, aimed at helping schools to identify where changes might be made.
Many would argue that it is the (supposed) driving up of standards that has been driving people out of the profession.
A revised approach by Ofsted may do something to address the 'combination of other factors'. However, in light of this, Williamson's commitment to 'drive up standards' sounds a discordant note. After all, many would argue that it is the (supposed) driving up of standards that has been driving people out of the profession. A malaise characterised by a new website called Get Out of Teaching.
Threats to quality?
One of the problems with low recruitment and poor retention is a possible decline in the quality of those doing the teaching (and potentially those doing the leading). Sometimes the promotions go to the most suitable of a poor bunch and the appointments to the least worst of a weak field. Setting that against driving up standards is a dangerous game.
So, at the beginning of a new academic year, we are faced with the same old problems of making ends meet (the pay increase is not fully-funded) and finding teachers of sufficient quality to meet the needs of the school.
There is no doubting their commitment and their potential
As a teacher trainer I am always delighted in the calibre of people joining the profession. Whether they are young graduates on a university PGCE programme, home-grown school direct candidates or those high-quality professionals changing career through Now Teach, there is no doubting their commitment and their potential. The question is, can we keep them in the profession, post-qualification?
A possible solution: growing your own
In the end, whatever initiatives are introduced and toolkits provided centrally, the solution will always come down to what we are doing in our schools ourselves. Here are some ideas for consideration when it comes to creative recruitment and teacher supply. 
1. SCITT places
Even if your school is outside a training school partnership, there are providers out there who will recruit school-centred initial teacher training (SCITT) trainees (who pay for their training with a student loan). 
2. School Direct (self-funded)
School Direct places do not have to be subject to a salary-funded or training grant place. Schools can just employ candidates as an unqualified teacher and pay a provider for the training. (For School Direct, SCITT and apprenticeship routes, applications are made via UCAS Teacher Training.)
3. Assessment only
If a teacher has more than two years' experience abroad or in the independent sector, their school can apply for them to be assessed by a training provider using the assessment only route. This will usually involve one or two pre-assessment visits to check compliance with the ITT criteria and how to collect evidence against the Teachers' Standards. 
4. Teacher apprenticeships
Most schools are big enough to have to pay the apprenticeship levy. By employing a teacher apprentice, they get a return on this investment. Teacher apprentices undertake training that looks just like the School Direct or SCITT route, but they have a separate and external end-point assessment at the end of the apprenticeships year, in addition to their earlier assessment for QTS. 
5. Upskilling teaching assistants
There are two or three providers who help schools to provide on-the-job training for graduate teaching assistants. This enables first-rate TAs to become equally first-rate teachers.
6. The long route
When there was a Registered Teacher Programme, candidates could work with a school while they earned their part-time degree, then train as a graduate teacher. With care and good support there is no reason why a school could not create its own programme for particular candidates, although the timescale could be up to five years.
7. Subject conversion
In a secondary school there may well be good teachers the school wishes to retain. One way to do this may be to offer them a chance to convert their subject (e.g. from biology to physics, or geography to history) by using one of the many subject knowledge enhancement courses available. Paying for conversion may be cheaper than replacement.
Ask John!
Want some advice about routes into teaching? John Viner is actively engaged with School Direct (both salaried and self-funded), assessment only, apprenticeships, Now Teach and TA to teacher routes. Contact John directly with your queries – he's happy to help!
Useful websites and further reading