The shocking truth about disablist bullying
How do we protect children with SEN from disablist bullying? Gareth D Morewood shares some shocking facts.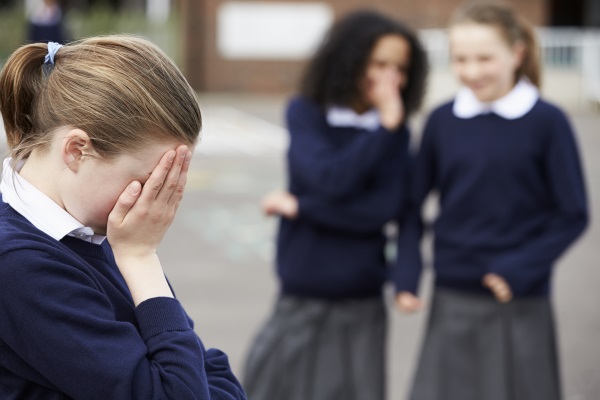 I recently spoke at an event where I was fortunate to hear a talk from the Anti-Bullying Alliance (ABA). The ABA defines bullying as 'the repetitive, intentional hurting of one person or group by another person or group, where the relationship involves an imbalance of power.' As part of their address they shared facts and figures regarding bullying and group behaviour. With many witnessing this as part of their daily roles in schools, the delegates were particularly focused.
Schools have a responsibility to ensure that children can learn in an environment free from prejudice
Discriminatory language
The address focused on results of a survey by the Anti-Bullying Alliance, hosted by the National Children's Bureau.
Responses suggest that adults are perpetuating and normalising bullying behaviour by using discriminatory language in their everyday conversations, with some directing abusive words at disabled people or those with SEN.
The findings indicate that four in ten (44%) adults use the words such as 'spaz', 'spastic', 'retard' or 'mong' in 'casual' conversation – half of whom justify doing so as part of 'banter'.
In addition, 65% hear others using these words in conversation, with over a third (37%) witnessing them being used online.
Edward Timpson, Minister for Children and Families, commented on the findings: 'Schools have a responsibility to ensure that children can learn in an environment free from prejudice.'
At Priestnall school we have been part of a project with the ABA and The World of Inclusion to develop materials for use in schools and produce short films. 
Find out more at Challenging disablist bullying in schools. 
A few shocking statistics
Primary school pupils with special educational needs are twice as likely as other children to suffer from persistent bullying. At age 7, 12% of children with special needs and 11% of those with a statement said they were bullied 'all of the time' by other pupils, compared to just 6% of their non-disabled peers. (Institute of Education 2014)
Fifteen-year-olds with statements of special educational needs were significantly more likely to be frequent victims of threats or acts of physical violence and theft, even when other factors that increase the risk of bullying were taken into account. They were also more likely to be excluded by a group of schoolmates or called names – a form of victimisation that is often referred to as 'relational bullying'. (Institute of Education 2014)
83% (or roughly eight out of ten) of young people with learning difficulties reported experiencing bullying. (Luciano and Savage 2007, and Mencap 2007)
82% of young people who are disfluent (those with a stammer) have experienced bullying, 59% of them at least once a week, and 91% by name-calling. (Mooney and Smith 1995)
70% of children with autistic spectrum disorders combined with other characteristics (for example, obsessive-compulsive disorder) have experienced bullying. (Bejerot and Mortberg 2009)
Young people with speech difficulties are three times more likely to be bullied than their peers. (Savage 2005)
In addition to disablist bullying, the ABA's work on mental health and bullying will be of particular interest to colleagues, especially in light of the renewed focus from the Code of Practice.
Successful strategies
Which strategies are most effective in combating bullying? This summary of recent findings will provide some inspiration for adopting successful whole-school approaches.