Reassuring children in an uncertain world
What can we do in schools to help children manage anxieties that may arise with the autumn return to 'normal' schooling? Elizabeth Holmes suggests practical ways to cope.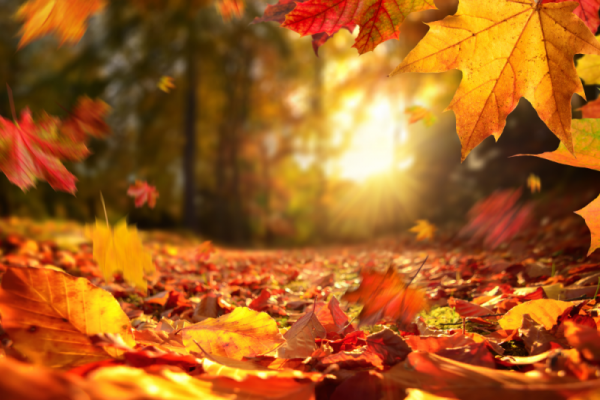 For some children who are facing the full return to school following a prolonged period at home as a result of SARS-CoV-2, whether they will be wearing a mask or not is the least of their worries. With so much confusion and uncertainty surrounding key and dominant features of the lives of children and young people, it's no surprise that the thought of a full return to busy schools and colleges could be causing stress and anxiety.
Despite being told that children have suffered from not being at school, emerging research, for example from Special Needs Jungle, is showing that for some children and young people, the time they have had away from their education institutions has been something of a respite.
If we are to support each and every child back into school and college learning, how do we do that in a way that acknowledges that not all will be feeling safe and enthusiastic about mixing with so many after months of minimal contact?
Physical threats to health may be low, but the impact on mental wellbeing could be significant
Such is the concern about children's anxiety about returning to school in the midst of a pandemic that a large group of psychiatrists wrote to the education secretary, urging the government not to fine families for refusing to send their children to school in England before they are ready. They fear that the threat of fines could mean parents feel they have no option but to send children back, even when their anxiety levels indicate they should not be back in a school environment.
The key point is that while children may not be badly affected by the virus themselves, they are well aware that those around them might be; physical threats to health may be low, but the impact on mental wellbeing could be significant. So what can we do to help?
Keep it local
It can be tempting to explore the national and international picture of Covid-19, the disease caused by SARS-CoV-2, to help children to gain some perspective, but this may be counter-productive.
For example, some countries that have had far fewer cases of Covid-19 have more stringent approaches to driving down infection rates. Seeing images of children attending school in Thailand or South Korea may prove to be more unsettling due to the vastly different approach to Covid-19 safety.
Exploring the local picture could be both more enlightening and more encouraging, while emphasising the need to drive down, or keep down, infection rates.
Keep up precautionary measures
Some children may have lost family members or may be deeply concerned about the risk of passing the virus on to vulnerable family members. The more we can keep going with the visible hand washing, sanitising, distancing where possible, open doors and windows etc. the safer such children will feel.
Make it a key part of each day, a predictable routine tied into wider learning about healthy habits and lifestyles. The quickest way out of this pandemic is through individual controllable tasks that help to drive down infection rates.
Offer opportunities to talk
As with anxiety arising from other causes, children struggling with Covid-19 related anxiety may not be vocal about how they are feeling. They may not freely offer if they are worried about what is happening at school, at home or between the two.
The more opportunities we can offer for children to express their concerns and to have them alleviated as much as possible, the better. We cannot assume that they will all hit the ground running with an innate ability to rationalise or eliminate the concerns they had before schools reopened for more pupils.
Talk, discuss and create your way to easing children's concerns in an environment that normalises care through communication.
Spot signs of anxiety
We are in this for the long haul, and anxiety may come in waves. A child who once seemed happy with how things are running at school may experience dips in wellbeing that manifest in changes in behaviour and demeanour.
Changes to look out for include irritability, restlessness, anger, and difficulty concentrating. Be vigilant.
Focus on coping skills
We may not be able to completely eradicate the anxieties of the children in our care, but we can discuss age-appropriate coping strategies. These include helping children to breathe calmly and deeply, creating a peaceful retreat in the classroom, encouraging soothing activities such as reading or drawing, and offering plenty of opportunity to talk about what may be worrying children.
Develop a sense of togetherness
There may be times when your class is split between home and school. We can help to maintain a sense of togetherness by linking in with any children at home from the classroom. Staying in touch may build community and the positive connotations that holds.
Whether your children are raring to get back to work or cautious about the wider implications of getting back to normal while also navigating the changes necessitated by SARS-CoV-2, we can make sure that each and every one is reassured about school life.
We may not be able to offer the usual delights of an autumn term, but we can at least take these initial steps forwards together. 
Developing a community that supports mental health
Anxiety, supporting transition and building resilience are themes for exploration at the Mental Health & Wellbeing in Schools conference. For further details and booking, visit the website.