Pause and prioritise the basics: lockdown, pandemic and resilience
Adele Bates talks to resilience writer David Gumbrell about the importance of connection, space, reassurance and getting outdoors.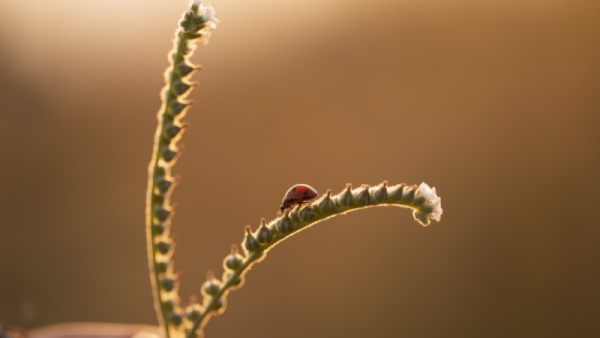 David Gumbrell is an author and speaker on resilience and wellbeing. A teacher for over 20 years, he worked his way up from NQT to headteacher, holding various positions of responsibility along the way, including NQT mentoring. Find out more about David's work at The Resilience Project. 
AB: So David – how are you doing?
DG: I'm having to practice resilience myself more than ever before… I'm having to look after me to look after me in all this, let alone in being able to get up and teach.
AB: I'm sure that will resonate with a lot of us! What do we do about it? 
DG: I would recommend that we all return to the basics and prioritise the basics: getting outside, connecting with others, having a hobby – it's all of those things because at some point we have to stop and allow ourselves to stop.
I'm allowing myself a bit more freedom, space and not being too hard on myself
AB: Connection, for me, is a weird one. On the one hand, I am talking more to extended family now than ever before, but via a screen. On the other hand, last year I was separated from my partner (due to closed borders) for five months – the longest we've ever been apart.
While there are some pupils that we haven't heard from enough and we're worried about, there are parents and carers who don't usually step foot inside school, but I've had weekly hour-long calls with them.
DG: We have to work even harder to make it authentic connection – the connection where we are present. That means sitting at the table with my family and all being in that space, not switching on digitally to see what's going on outside of that space. And as soon as you focus in on that space it's authentic, it's quicker than spending two hours sort of doing it, it's easier to spend an hour actually doing it, then all going off to do our own thing – you get topped up, it's a quick fix.
AB: This resonates even with the time I spend 'connected' with myself at the moment. I'm know I'm guilty of having the intention of 'resting', then finding myself back on Twitter, or even just in my head, debating the ins and outs of the government's latest announcements. But the 10 minute walk without the internet does me far more good in the long run.
In Bulgarian there is a wonderful saying, roughly translated as 'I need to speak with myself' or 'I need to catch up with my soul'. The way to get to that, in my experience, is to make space for it.
DG: I'm allowing myself a bit more freedom, space and not being too hard on myself… using tools of emotional regulation. Sharpening these tools and using them often.
Reassurance is the key. What teachers need is reassurance; it's ok, we will get through it
It's also about getting back to basics. It's preparation for sleep, it's protection of sleep, it's concentration on winding down to sleep. It's really important to keep your perspective.
And it's about looking for positives – we can control more than we think when we can control how much negativity comes into our world. I focus in on comedy, and fun and laughs and smiles – that's good time to balance out the snakes and the ladders.
AB: If we move into the idea of resilience in education, how do you feel we're doing in the UK?
DG: I think we're pushing on the wrong buttons, we're playing catch up and we're not seeing the elephant in the room: the mental health and mental state of our young people and the teachers that are trying to deliver.
We have to recognise that we are in a global pandemic, and a lot of time is taken up with people nurturing themselves, their families and their loved ones – and then they will do some teaching. I have heard of schools doing extra meetings about Ofsted requirements, but actually, people need time to prepare, they need reassurance that it's going to be ok, they need time to just go home, or time to have training on the new tools we're needing to use.
Reassurance is the key. What teachers need is reassurance; it's ok, we will get through it. It's like We're Going on a Bear Hunt – we can't go over it, we can't go under it, we will have to go through it – and we will get through it, if we focus on the basic requirements for you and take responsibility for looking after you and not feel guilty for looking after you.
It's tricky because we still have the 'I have more Zoom calls than you or 'I've tweeted more than you' or 'I'm busier than you', and we haven't got to the point of 'I went on a walk and this is a wonderful picture of an earwig that I took and I gave myself time and am proud for it, and I'm not apologetic because I feel better for it'.
AB: Thank you David. Just having this conversation is making me feel better!
Sometimes we need that permission. Blog readers, if that's you – then please take accept this invitation:
The best thing you can do for your pupils in supporting their wellbeing right now is to look after yourself.
More resilience inspiration from David and Adele