Facing up to staff absence: what can you do?
Worrying absence level statistics suggest that effective planning and monitoring are more important than ever.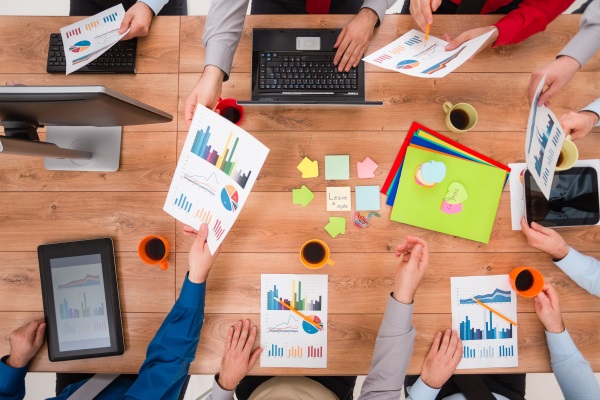 Not too long ago, a popular daily newspaper bewailed the fact that '15,000 teachers go sick every day', going on to blame stress and ministerial meddling.
So, here's a question for you: are teacher absences going through the roof or not?
We can start with some plain statistics from the DfE, whose 'Statistical First Release' points out that in 2014-15 a total of 2.22 million days were lost to teachers' sickness absence, an increase over 2013/14.
Look in slightly more detail and you will find that the increase is actually 10,000, or 0.1 million days. While that may sound like a lot to a school balancing its budget on teacher absences running in tens, rather than hundreds or thousands, the DfE is quick to point out that teacher absence has been in overall decline since 2000.
Lies, damned lies or statistics?
The truth is difficult to ascertain, but it's more than likely that it's the reasons for teacher absence that are changing, with stress accounting for a higher proportion of absences than before.
As long ago as 2000, a DCSF research paper reported that 'psychiatric disorders' accounted for 40% of ill-health retirement so this is not a new phenomenon; it's probably been a gradual but steady increase.
Yet bizarrely, the DfE points to a drop in overall teacher absence since 2000. My theory is that teachers have always 'struggled in' when they are feeling unwell; with the massive pressures on schools to raise attainment and progress, more sick teachers report for work rather than hand over their students to a supply teacher. If this is true, it suggests that a high percentage of teacher absence is for relatively serious reasons.
According to a BBC report in March 2015, industry insurance figures clearly indicated that, maternity aside, stress was the single biggest cause of teacher absence.
This was confirmed by an NUT survey of its members. Of the 3000 respondents, the survey found that:
83% had reported workplace stress
67% said their job has adversely impacted their mental or physical health
worryingly, 5% had been hospitalised and 2% had self-harmed
around half had seen a doctor because of work-related problems.
This places a considerable burden on school leaders and managers. On the one hand, they are very conscious of their pastoral and collegiate responsibilities to their staff. On the other, they have a duty to manage the impact of absence on the school's operation and budget.
It is this clash of the duty and care that causes many leaders to leave it rather later than they should have done to tackle individual cases.
Plan, record and track
Take it from me; it's better to face up to an issue of staff absence and deal with it than leave it to the point where it becomes a real problem. This means that you need a plan and you need to act on it.
It's really not helpful when you decide, after years of a teacher's frequent absences, that you're going to tackle it robustly to then have the teacher's union rep claiming 'custom and practice'. The argument goes, 'you supported our member's ill health for five years; why are you suddenly victimising him?'
The economic arguments are convincing enough, surely. Pay upwards of £150 a day for supply cover and suddenly you've forked out £1500 you weren't expecting. Even if you have some kind of long-stop insurance cover, you're still operating at a loss.
Staff absence needs to be recorded and tracked. Many management information systems do this but, if not, it's a simple spreadsheet exercise.
Use the information to report anonymised absence figures to governors, and make sure they know if there is a developing issue that may come their way later. 
Have a return to work meeting for every absence – it's easily delegated to line managers.
The agenda is simple:
Why were you away?
Have you been absent for this reason before?
Are you likely to be away again because of it?
Is there anything the school can do to help?
I find that it often helps to add, 'this brings your number of days lost this year to…'
Sometimes those occasional absences add up and this little reminder sometimes helps to reduce absence.
If a member of staff has been away for three weeks or the equivalent number of days, make a referral to Occupational Health (OH). Not only does this show that you take absence seriously but also that you are taking appropriate steps which may be referred to if things get difficult.
OH may advise that the school should make 'accommodations' to help an employee return to full-time work and there is the expectation that these will be made.
Managing sickness
If an employee is signed off sick, then they may not come into work. Make sure that you hold a sickness review meeting every three weeks during a long absence. This means giving them permission to attend during their absence. They are entitled to be accompanied by a representative, and the person managing the meeting needs to make sure there is professional HR advice present.
Again, the agenda is straightforward:
Review the length of absence
Is a return to full-time work likely? If so, when?
Are there any accommodations the school can make to help achieve this? This might be a staged return.
If the absence persists then the sickness review meeting now needs to ask, if the employee cannot return to full-time work, what are the options?
These options usually include a reduction in hours, redeployment or early retirement.
If there is no chance of a return to work then there is little alternative to dismissal on the grounds of the efficiency of the service.
At this point, be very careful not to put the employee in the position of resigning because it is likely to be construed as constructive dismissal. The school's position is that it is no longer able to sustain whatever interim arrangements have been put in place to cover the absence.
Most public-sector employees will be on half-pay after six months and, after another six months, receive no salary. Remember that, if there is a return to work during the period of their absence, they return to full pay. This can become a bit of a game and that is why professional HR advice is necessary.
Should the absence review system end on a decision to dismiss a teacher, even if they have been absent long enough to have lost any pay entitlement, they return to full pay from the time they are given notice.
Minimising impact
How can you manage short and long-term absence, meeting your legal duties and minimising impact on your school?
We're delighted to bring you our 17th annual HR and Employment Law in Education conference, the only event where you can hear from three of the country's leading education law firms on your key employment law and HR challenges.
Register now to secure your place!