DfE recognises the importance of mental health in schools
The DfE is now recognising the link between mental health and behaviour in schools. John Viner looks at how useful their recent reports are.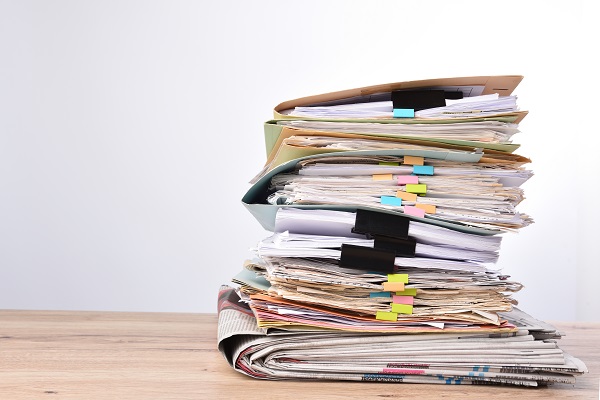 The Department for Education (DfE) has recently published two informative and helpful papers. The first, released in October, is Mental health and wellbeing provision in schools: a review of published policies and information. The second, Mental health and behaviour in schools, was published in November.
This new departmental advice outlines how schools can identify whether a pupil's behaviour may be related to a mental health problem, and how to support them in these circumstances. We know that there is an obvious link between pupils' behaviour, their attendance, exclusion and their progress; what we are seeing now is DfE recognition that mental health is part of the mix.
The first publication is a research report commissioned by Rebecca Brown of Loughborough University, which follows up the intentions set out in the green paper, Transforming children and young people's mental health provision a year earlier.
The second is a new non-statutory guidance intended to sit alongside the current (2016) behaviour guidance, Behaviour and Discipline in Schools, which summarises the statutory powers and duties of schools and approaches they can adopt to manage behaviour.
Research report
The research report analyses the content of 100 school behaviour policies and considers practical ways in which schools are balancing their behaviour management with their support of pupils' wellbeing and mental health.
While it notes that it 'does not provide a reliable estimation of all the activities schools are doing to promote mental health and wellbeing', it does provide a detailed snapshot. Its message is very clear, however:
To further enable schools' awareness of mental health, and to fully underpin how schools' policies can promote the mental health and wellbeing of pupils, it might be helpful if there was a shift in the discourse of guidance and training from behaviour and behaviour management, to a focus on mental health, wellbeing and building emotional resilience.
New non-statutory guidance
Although the research provides excellent background information, it is less immediately useful than the non-statutory advice. The DfE's recognition of the link between behaviour and mental health comes at a time when funds are simply not available to put in place the support that schools really need.
From time to time, secretaries of state have set up reviews of behaviour in schools hoping to identify current trends and offer solutions. Perhaps the present-day story starts with the 2005 report by the Practitioners' Group on School Behaviour and Discipline. This panel was led by Sir Alan Steer, who went on to become the first of the government 'behaviour tsars'. Since then, Charlie Taylor and, more recently, Tom Bennett, have occupied this role. 
Ignoring Rebecca Brown's advice, Damien Hinds has announced a further government review into behaviour – but not supporting mental health – while Sajid Javid, the Home Secretary, has promised that schools will also soon have a statutory duty to help tackle youth violence. 
School leaders have long spoken of the link between mental health and behaviour and, while the green paper was long on intent, this has not been matched with appropriate levels of additional funding. At the very least, the new guidance aligns behaviour management with managing pupils' mental health and acknowledges a degree of causation.
Funds are simply not available to put in place the support that schools really need
This latest document reinforces schools' responsibilities but does little more than provide some advice, based on existing practice. It draws on Tom Bennett's notion of a school culture, school case studies, psychologists and several national agencies and public health bodies.
It points out that, 'schools have a central role to play in enabling their pupils to be resilient and to support good mental health and wellbeing.' It reminds us that, 'school staff cannot act as mental health experts and should not try to diagnose conditions.'  
While it carries no promise of funding, the guidance has four key purposes. 
It sets out schools' roles and responsibilities in relation to mental health and behaviour.
Outlines how they can identify whether a pupil's behaviour may be related to a mental health problem, and how to support them.
Provides advice and guidance on working with other professionals and external agencies.
Provides links to additional support available to schools, including frameworks, audit tools, evidence and resources.
How useful is this document?
The government may have promised much and delivered little in the support of pupils' mental health, but this clearly sets out and explains schools' responsibilities to its pupils while the final two chapters are important sources of further information.
Chapter 4 outlines the services that are available to schools. While some, like Children's and Young People's Mental Health Services (CYPMHS) are obvious, the guidance is especially useful in making schools aware of the wider range of agencies and providers, and how they might be accessed.
Chapter 5 provides hyperlinks to no less than 47 sources of support and information. Whilst not all sources will apply to every school, the list opens up ideas of what may otherwise have been discounted.
Schools often struggle with managing mental health and wellbeing; much of this report therefore should be essential reading for senior staff, inclusion managers and pastoral staff.
The role of the SENCO already requires that adults understand the SEN systems used in the school. Now they will be expected to provide advice and support to colleagues as needed and liaise with external agencies in respect of pupils' mental health.
So, if nothing else, we need to be thinking about training.
How can schools utilise the new guidance?
Many of our pupils have poor behaviour, sometimes accompanied by patterns of often unexplained absence which may be indicators of a mental health issue. The new guidance may do little more than re-state a known problem but is does help school leaders and staff to recognise what may be going on for some of their pupils and suggest strategies and actions.
For that reason alone, it should be at the very least, an element of staff training and professional development. Seen in the context of a steadily growing knowledge base, it would be unwise to ignore it.
More mental health blogs