From BAFTA to PGCE
People often ask me why I traded in a career of glitz and glam for the classroom. My answer is that it's merely the best accident that ever happened to me.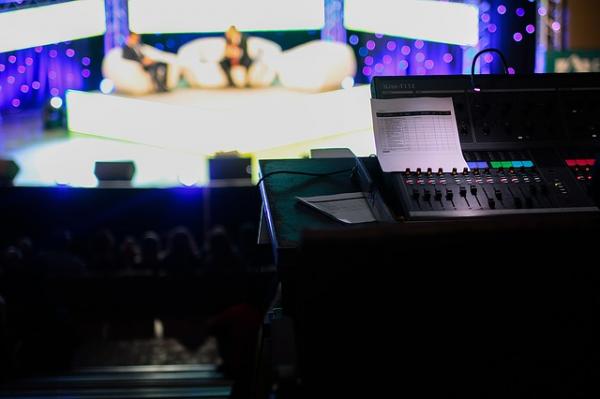 It feels like yesterday when I left a meeting at the BBC only to discover that the children's department was to be relocated from London to Manchester. It felt like my whole world was being turned upside down.
I loved the creativity of children's television and the passion of those working in it. There was also a great work-life balance; unlike prime-time television, we worked to the hours of children.
I loved my job, but I couldn't see a future for myself in Manchester. I needed a 'plan B'.
Back up career
After a great deal of thought, I decided to apply for a PGCE. This would give me the financial stability to continue freelancing in London. The department hadn't yet moved to Manchester, and I asked my boss at the BBC if I could return to work after completing my PGCE. To my surprise, she told me I could.
Shortly afterwards, I remember joking to one of the series producers (a former teacher) about how the PGCE would only take nine months to complete – the same length as pregnancy. He pointed out another similarity: 'with both, you end up with s**t at the end of nine months.' 
I must admit, it didn't fill me with hope.
The light to ignite
The realisation that education is the only hope for so many children was what got me excited about teaching. I felt a degree of motivation I'd never thought possible.
They say charity begins at home, but in this case charity began in my classroom. I was able to utilise the creativity that I developed in television: before my pupils knew it, we were writing scripts, making videos and budgeting for big projects.
I was able to utilise the creativity that I developed in television
All of a sudden, pupils who had been previously reluctant to learn were asking to stay behind at lunchtime to do more work! There was that spark of hope in their eyes, a spark I had helped ignite.
I'd always wanted to make a difference, and now at last I could.
Falling in love 
Just before Christmas 2008, I called my boss at the BBC to tell her I'd fallen in love with teaching and wouldn't be coming back. It really felt like I was ending a relationship with my first love. It was bittersweet.
Today I'm an assistant headteacher, leading English and working primarily in Year 6. I feel the pressures that all teachers feel. I give up evenings and weekends, cancel dates and seem destined to struggle eternally for a 'work-life balance'.
At times I blame the government for sapping the creativity from education, and at the same time making the vicious cycle of poverty ever harder to break.
I give up evenings and weekends, cancel dates and seem destined to struggle eternally for a 'work-life balance'
Yet I still believe strongly that, for some, education is the only window into a better world.
This isn't Gove's education
This education isn't what puts pupils on track to score 100 in SATS. It's the education that can be found in exciting reading corners, debates on the EU referendum and fundraising initiatives for Syria. This is the education that breaks the cycle of poverty. This is the education that ignites that spark that in turn lights the fire of change. Change that starts in our classrooms, lest we forget.
In today's climate, it's more important than ever that we keep this sort of education at the very heart of the classroom. 
More from Optimus
Become an Optimus member
Optimus Education is dedicated to your school's improvement. As an Optimus member, you receive access to our online library of resources, policies and training courses.
From bright ideas for early years management to the latest safeguarding guidance, we have everything you need to support staff and improve pupil outcomes.