Assessing PSHE: problems and solutions
How can you show your PSHE curriculum meets the needs of pupils? Richard Palmer considers five challenges with the assessment of PSHE and how to overcome them.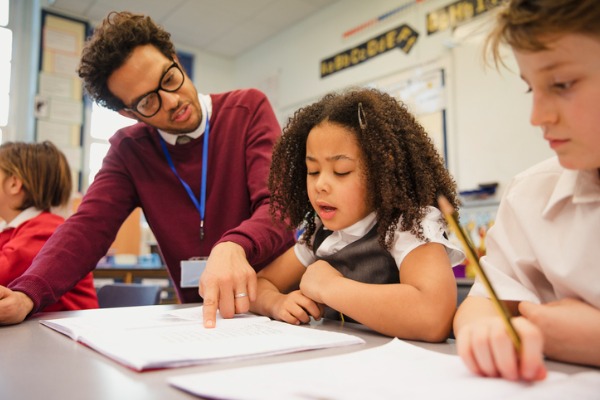 Go straight to
Schools must show how their PSHE teaching programmes align with pupil needs. It's challenging to see how a school could achieve this without having a taught PSHE programme, including designated times for assessment and pupil feedback.
PSHE is fundamentally there for the pupils to aid their personal development rather than to evidence an inspection.
What are the main challenges?
1. Breadth of the subject
The PSHE curriculum is huge, but there is no expectation that every lesson or topic needs to be assessed. It is helpful to look at various topics we can assess across Key Stages. We don't need to assess pupil understanding of bullying in every year group, and perhaps we only need to determine drug education once between the ages of 14-16.
Having these discussions with your team will ensure you are not 'over-assessing' pupils but also have a range of assessments to show inspectors, should you get the 'call'.
2. It's easy to assess knowledge but forget about skills and values
Teachers know knowledge accumulation is only one aspect of learning. This is particularly relevant to PSHE, where skills and exploration of attitudes and values are also significant components of any robust PSHE curriculum.
For example, what use is knowledge about illegal substances unless we have also helped pupils develop skills for resisting peer influence or how to respond in an emergency? Our assessment should include a range of foci beyond testing student knowledge.
3. Failing at life
How would you like to feel that you are failing at life or that you're not a decent human compared to your classmates? The wrong type of assessment in PSHE can inadvertently lead to these feelings.
At Chameleon PDE, we are not a huge fan of age-related assessment descriptors for this reason. Not only have they been set by an arbitrary person who doesn't know your pupils, but is personal development ever a linear progression?
While assessment descriptors can be helpful to evidence a rigorous assessment process for inspectors – ask yourself whether it is suitable for your pupils.
4. Staff overload
Whatever assessment system you have in place must fit with your team. Too burdensome, and it won't get done. If you already have PSHE-resistant staff, assessment is just one more barrier.
Remember, there is no one way you are expected to assess. So, if you can justify your approach but also show you are assessing in PSHE, that's OK.
5. PSHE is a lot of discussions
Ask any pupils who value their PSHE, and they will nearly always say they enjoy the discussion and that 'there isn't much writing'. It would be a shame if this were lost.
Assessment could begin to dictate teaching pedagogy, and before you know it, pupils are filling in worksheets or producing too many written pieces as 'evidence'. Much PSHE learning comes from the rich discussion; remember, you don't need to assess everything! Written work has its place but is not the be-all-and-end-all.
The way forward
Read any textbook on PSHE, and it's likely to advocate ipsative assessment as the way to go, and we concur. Ipsative assessment is pupil-led, comparing their learning between two points in time.
This requires some form of 'baseline' to be planned into the teaching programme, at set points, perhaps at the start of a topic or half-term. This creates a space for the pupils to assess themselves at the beginning of each learning journey. A baseline assessment is also a key strategy to ensure that your teaching is age-appropriate.
To illustrate, we will share an example. We worked with a primary school to improve their PSHE curriculum and suggested a baseline assessment be added in each class at the start of every half-term.
A Year 4 class focused on substance education. In the same class, some pupils knew very little about drugs, and others had encyclopaedic knowledge! This surprised the teacher but allowed her to adapt lesson plans accordingly.
This practice scores with inspectors and ensures the topic is taught sensitively and appropriately. With a baseline assessment, she gained these insights.
The power of the NWH approach
The Now, Want to learn, Have learned (NWH) approach can be useful where pupils complete the N and W at the start of a topic and then review their learning at the end (H). At this point, they can set formative targets for the next topic or term. The teacher can also guide them to consider skills development, attitudes, values, and knowledge.
Pupils are only judging themselves, not against their peers or arbitrary criteria. It's also less burdensome on staff time, and collecting pupils' PSHE books once a half-term for comment is all that's needed.
If pupils record their thoughts at the beginning and end of a learning period as part of their ongoing 'profile', this also sits nicely with the RSHE guidance, where self-reflection, as a form of assessment, is specifically mentioned.
What use is knowledge about illegal substances unless we have also helped pupils develop skills for resisting peer influence.
What form of evidence do we need?
It is a school decision you will need to make with staff regarding the type and frequency of the assessment undertaken in PSHE. This depends on your school's assessment policies and practices. However, it can be helpful to remember that any assessment in PSHE is fundamentally there for the pupils to aid their personal development rather than to evidence an inspection.
Many schools have a PSHE book or folder that acts as a portfolio for each pupil. This is perfectly acceptable; only some things need to be assessed and included!
You are also likely to have other forms of evidence, such as displays of pupil work, video/audio recordings, photos etc. You can save these to show inspectors as part of the subject lead's file.
In summary
Make assessment work for the pupils, not inspectors. 
Consider the time constraints on staff and make it as easy as possible for them. 
Use ipsative assessment. 
Baselining is important. 
Assess knowledge, skills and values – mix it up!