Are you feeling underappreciated? This needs to stop!
Many SBMs have positive relations with their heads. However, others continue to suffer misunderstanding and disrespect.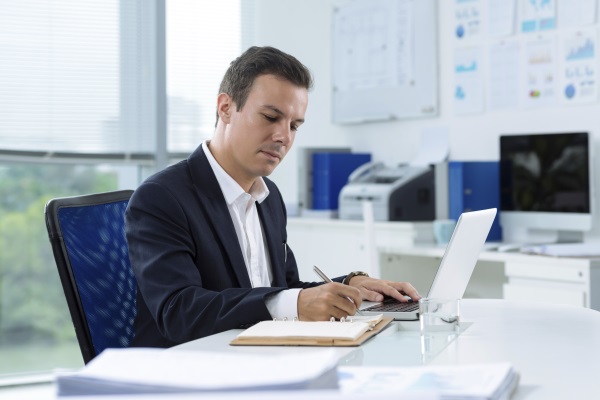 'I love my head!' one SBM told me. 'He's at the forefront of education but still cares about every child and every member of staff. A rare breed.'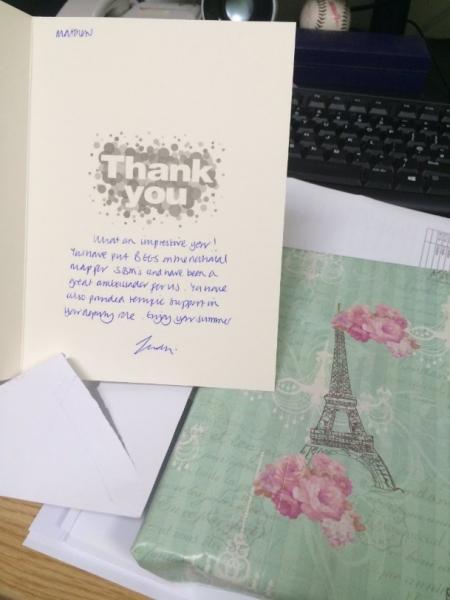 'Mine is amazing!' another exclaimed. 'I've always had great relationships with the headteachers I have worked with.' Another spoke of her head's 'honesty, openness, practicality, trust and a sense of humour'.
Matthew Clements-Wheeler, strategic business manager at Bordesley Green Girls' School and Sixth Form, shared his thank you card from the head (see right). 'What an impressive year!' the head writes. 'You have put BGGS on the national map for SBMs and have been a great ambassador for us.'
'My head extends me the professional courtesy of knocking before coming into my office,' Matthew told me. 'It's such a little thing but means such a lot.'
Feeling the love
One of my favourite blog entries is from 'The Primary Head's Blog'. If only every headteacher spoke about their SBM like this! 'I'm going to come right out and say it. I love my business manager,' he said. 'I can think of no other role that has risen in prominence as much. In my own experience as a head, the school business manager is as vital as a good deputy – and in many ways more so.'
What is particularly brilliant is the fact he appreciates how much his SBM challenges him on everything: 'Resources, initiatives, schemes, programmes of study, consultants, agencies…the list is endless because nothing in this world is free.'
'A good business manager knows the cost of everything. A good head knows the educational impact of everything. But only when you put those two together can the impact on whole school improvement be judged.' Spot on.
Stalemate
But it isn't always plain sailing, and this primary headteacher remembers witnessing an SBM and head struggling to see eye-to-eye. 'Try as she might, the business manager could not find a way of getting any member of the SLT to understand that the money ran out at the end of March and not the last day before the summer holidays,' he said. 'Stalemate conversations would occur all through April concerning the logical/illogical (depending on your point of view) reasons as to why it was impossible to buy any more glue sticks until the start of the new financial year.'
Sadly, these experiences of stalemates, misunderstandings and even downright disrespect still persist.
I spoke to one SBM the other day (who wishes to remain anonymous) who is at his wit's end. His head never listens to him, ignores his advice and his contributions at SLT meetings are met with blank faces. Another told me: 'I'm just expected to take the minutes.'
Stop making the coffee!
Consultant Nickii Messer related a story of how one SBM asked her: 'How can I make the SLT take me seriously when they treat me like the coffee boy?' She asked him: 'Do you make the coffee?' He said: 'Yes. It's expected that when I get to the SLT meetings, I put the kettle on and make the tea.' Her simple advice was: 'Don't do that! Or make sure everyone takes a turn to do it. It's about valuing yourself as a full member of the team.'
Another SBM complained to her that, despite having so much extra responsibility, she is still not accepted on the leadership team. 'This is something that I hear a lot,' Nickii said. 'Make sure you're professionally developed, and really put yourself out there and do what the rest of the team do and walk the same walk.'
Wise words, but this can be easier said than done. Which is why it's great to know there are organisations out there to support you.
Negotiate and influence
Here at Optimus Education we offer a wide range of expert advice and guidance to help you in your role. And we're delighted to be working closely with NASBM (the National Association of School Business Management).
Indeed, it's interesting to see their job description for a school business manager, particularly the part that states SBMs are expected to 'attend senior management/leadership team meetings'; 'negotiate and influence strategic decision-making within the school's senior management/leadership team' and 'plan and manage change in accordance with the strategic plan'.
Forgive me but I imagine it would be rather difficult to 'negotiate', 'influence' and 'manage change' when you're busy making the coffee and taking minutes.
Do also check out NASBM's professional standards which are perfect for presenting to your head to show which areas you would like to develop professionally.
Self-empowering
It's depressing and frustrating that there are still headteachers out there who do not fully appreciate and respect, let alone understand, their school business managers. For those who are struggling, please have faith that you have the power to change this.
As Nickii succinctly put it: 'If you want to be valued as a leader, you have to value yourself first. Having a strong desire for success is important. Understand the need to drive up standards – that means getting involved with the school's vision.'
More from Optimus