The 2022 Optimus blog quiz
With 2022 coming to an end, what better way to recap our year than with a blog quiz, covering many topics discussed this year by great authors.
Hints are available for those who may need them, and answers are at the bottom of the page.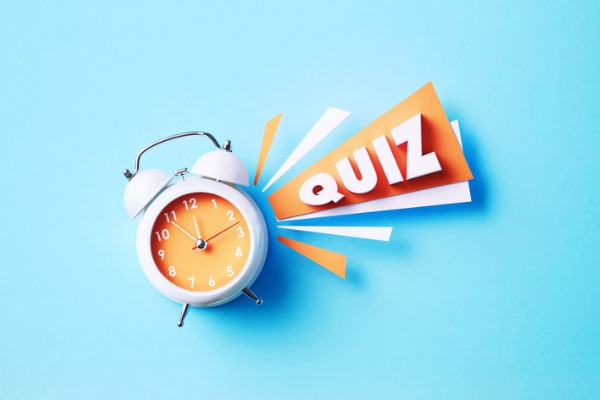 Q1.  Which A level subject was most popular with students, according to Ofsted's 2021 research review?
A. Mathematics 
B. English
C. Biology
D. Business 
Hint: Aftermath: What followed the Ofsted maths review – Elizabeth Holmes
Q2. Which from the below is not one of the seven tips to beat exam stress?
A. Self-belief
B. Embrace the differences
C. Have elevated expectations
D. Balance
Hint: Seven tips to beat exam stress – Dr Alistair Bailie 
Q3. Which symptom may NOT be associated with hidden or discreet disabilities, according to the Invisible Disabilities Association?
A. Severe pain
B. Broken bone
C. Mental health difficulties.
D. Cognitive difficulties
Hint: Unconscious bias in the classroom and discreet disability – Sarah Hopp 
Q4. What three aims might you consider when planning a diversity, equity and inclusion (DEI) initiative?
A. Initiative, outcomes, and knowledge
B. Fairness, opportunity, and experiences
C. Accountability, visibility, and action
D. Inspiration, goals, and achievements
Hint: Representation in the curriculum: culture, diversity and inclusion – Aldaine Wynter
Q5. The centre of ISI's evaluation is based on schools actively promoting what?
A. The wellbeing of pupils
B. The success of pupils
C. The determination of pupils
D. The happiness of pupils
Hint: Looking ahead to changes in the ISI inspection framework – Luke Ramsden  
Q6. When was the draft policy for statutory relationships education and, sex, and health education released?
A. 2012
B. 2010
C. 2016
D. 2018
Hint: Ignore PSHE at your peril! – Dana Abdulkarim 
Q7. What was the name of the landmark school exclusions review published in 2019?
A. The Timpson Review
B.  The Simpson Review
C. The Tomlinson Review 
D. The Sewell Review 
Hint: Looked-after children: seeing beyond the behaviour – Adele Bates 
Q8. What is the art associated with Kintsugi?
A. Oil painting 
B. Ceramics
C. Glass blowing
D. Wax carvings
Hint: The ordinary magic of resilience – John Dabell
Q9. Which of these tips is NOT helpful when planning a staff wellbeing strategy?
A. Ask staff what they think
B. Create an offer that's the same for everyone
C. Ensure the person responsible has time to lead the strategy
D. Align your strategy with your vision and values
Hint: The TEAM plan for workload and wellbeing – Lauren Peart-Roddis 
Q10. At least how many schools have banned skirts completely since 2018?
A. 78
B. 15
C. 100
D. 40
Hint: What to consider when writing a school uniform policy – Olivia Dickinson
Answers
| | | | | | | | | | |
| --- | --- | --- | --- | --- | --- | --- | --- | --- | --- |
| Q1 | Q2 | Q3 | Q4 | Q5 | Q6 | Q7 | Q8 | Q9 | Q10 |
| A | C | B | C | A | D | A | B | B | D |