What does Brexit mean for international students?
As the UK prepares to leave the EU and Brexit negotiations continue, Matthew Burgess looks at the impact on international students.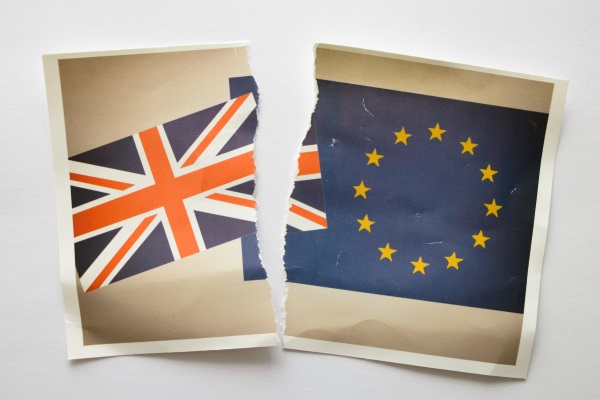 Brexit is likely to have multiple effects on those parts of the UK's education sector that welcome students from beyond these shores.
What are these effects and why do they matter?
Impact on European Economic Area (EEA) families
Fears about Brexit seem to be having the twin effect of discouraging migrants from coming to the UK and encouraging people to leave.
Recent figures from the Office for National Statistics (ONS) show that net migration is currently at its lowest level in three years. According to the ONS, net migration has dropped from 327,000 in March 2016 to 246,000 in March 2017. More than half of this change, which amounts to around 51,000, can be attributed to the net migration of EU citizens.
A study by KPMG has shown that around a million EEA citizens working in Britain are either planning to leave or have already decided to leave the country as a result of Brexit. While the study showed that Britain remained in the top five most desirable EU countries to work in, nearly half of those questioned said that it now felt less desirable following the referendum.
A Home Office document leaked to The Guardian last month showed that the government is considering ending free movement of labour and deterring all but highly-skilled EU workers from coming to Britain after Brexit takes effect.
There are currently almost 16,000 EEA pupils enrolled at ISC independent schools, of which almost 10,000 are here with their families. If parents cease to be able to live and work in the UK – or even if they simply feel less welcome – these children are likely to follow them back home.
Impact on EEA pupils
The EEA pupils who are in the UK without their families do not currently need visas to study at schools or colleges. This is likely to change once Brexit is fully implemented. The Tier 4 system, which applies to non-EEA/non-Swiss students, is likely to be extended or adapted to apply to EEA pupils.
This would reduce the number of schools and colleges able to accept EEA students (currently, for example, only independent schools can sponsor pupils under 16) and introduce the complexities and costs of the sponsored visa system to European markets unfamiliar with, and quite possibly ideologically opposed to, them.
Impact on currency
Sterling is at historic lows against the euro and other currencies, making the cost of a British education significantly cheaper. A pupil starting a two-year A-level course at a typical boarding school in September 2014 would have paid €80,600 at exchange rates then prevailing.
A pupil starting at the same school two years later would pay €1,200 less, despite an almost 5% underlying increase in the school fees. On current exchange rates, a pupil starting now would pay €73,050.
Responses by competitor nations
Parents and pupils with an international focus and the ability to be globally-mobile will inevitably look at a range of destinations prior to settling on one. The UK has great schools and universities but so do other English-language speaking countries, and Brexit is not occurring in a competitive vacuum.
International education news and business analyst Professionals in International Education news (PIE news) recently reviewed student visa routes across several nations in a survey. Canada still retains a post-graduation work permit which allows up to three years of work following completion of study: the UK's post-study work visa was controversially scrapped several years ago. 
Australia has rolled out a modernised, pared-down and entirely online visa application system, extending the Simplified Student Visa Framework to all students, based on a risk assessment of their country of origin and institution.
Why does this all matter?
The government's own review of international education in 2013 opened with a ringing ministerial endorsement: 'There are few sectors of the UK economy with the capacity to grow and generate export earnings as impressive as education.'  
Based on 2011 data, International Education: Global Growth and Prosperity told us that:
UK education exports were worth an estimated £17.5 billion, with 75% of this export income derived from international students studying in the UK
the UK was the second most popular destination for international HE students, with 13% of the global total
the UK had the largest share of English language students studying outside their home country with almost 50% of students by volume and 35% of the global market by value.
It is to be hoped that, post-Brexit, the UK will continue to deliver on its pre-Brexit promises to 'show that the UK values international students, provide a warm welcome and support while they are here and keep in touch after they go home.'
Veale Wasbrough Vizards is running its next Immigration Essentials training day on 22 November in London. 
More from Optimus
How will Brexit impact on schools and the role of the SBM? (Optimus members)