From vision to action: establishing a vision for your school
A clear and well-articulated vision will help all pupils and staff understand where the school is heading. John Tomsett describes the process of developing 'Vision 2018' at Huntington School.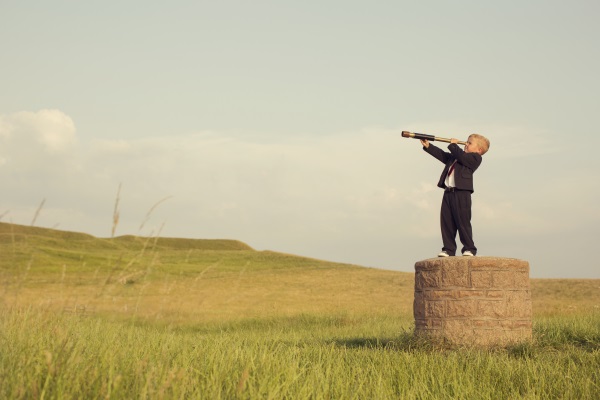 'Create a compelling vision, one that takes people to a new place, and then translate that vision into a reality.'
Warren G. Bennis
Any book on leadership will tell you why vision is so important. Establishing a vision for your school which is articulated clearly and comprehensively helps everyone know what you are working together to achieve. Once you have your core purpose, your vision should follow quite naturally.
I began as headteacher at Huntington in 2007. In the December that year, we began to establish our vision for Huntington School. It saw us look to the long term, to the next ten years through to 2018. I don't think truly great schools are grown quickly. Schools that are founded upon sound educational principles need time to flourish.
What follows is the story of generating our 'Vision 2018' at Huntington School. It is not the vision itself which is important, however, but the process. I used precisely the same process at my first headship and it works – why spend a lot of money on a business management guru to facilitate the same thing?
Drawing together
When we began to develop our vision for Huntington, I asked the school leadership team to work in three teams of three and to draw our vision. Here's what we drew.
First vision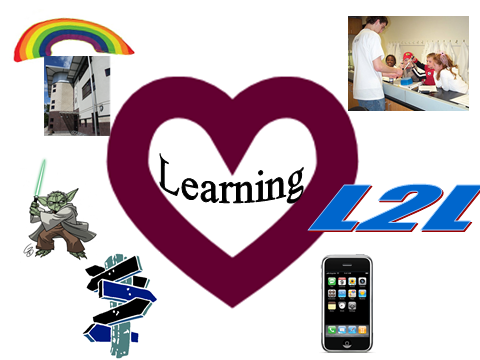 Learning is at the heart of this first embryonic vision. We will design environmentally friendly buildings where students of different ages will work together. Our students will learn how to learn, making choices about their learning using the new technologies. Everyone will know where they are heading in their school career.
Ultimately, what will make the most difference to students in our school will be the very best teachers, whose wisdom you can only grow over time.
Second vision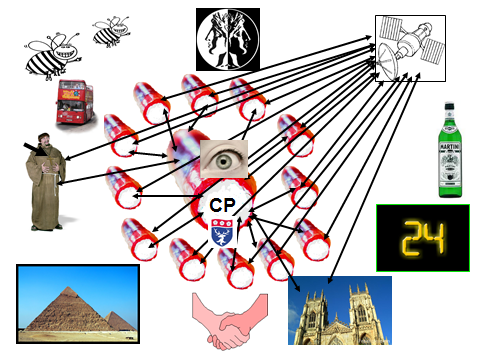 In this second vision we will create a buzz about our school. We will connect with our local business communities, especially at Monk's Cross, the local retail centre.
We will have our roots in the educational philosophies of classical civilisations, whilst putting our pupils at the heart of a modern education system in York where all the schools, colleges and universities are connected through the world wide web. In that way, we will be Janus-faced, looking backwards and forwards simultaneously.
Schools that are founded upon sound educational principles need time to flourish
We will be a welcoming institution whose core purpose runs through the school like the words through a stick of rock. We will develop modern facilities for our students to study at any time, any place, anywhere, twenty-four hours a day.
Third vision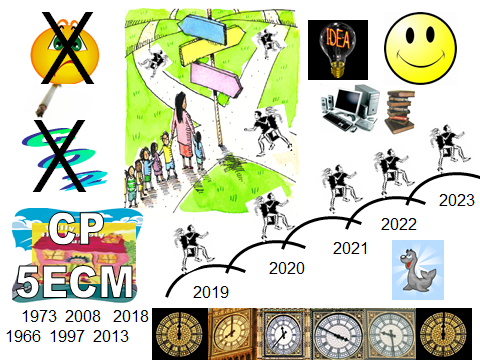 The final version of our vision followed similar lines to its predecessors. It will be a healthy, environmentally friendly school, where we are aware of our past but looking to the future.
Our core purpose will be established in the fabric of our building; we will look to nourish the whole child, supporting their social and emotional aspects of learning, because every single child matters. Everyone will have great guidance about their future, looking beyond 2018.
Our students will be able to study at any time through the new technologies; they will be happy because they can choose how they want to learn.
Putting it in words
After we had presented our picture visions to each other within the school leadership team, I articulated our 'Vision 2018' in words:
'In 2018 Huntington School will be a truly learning centred school which strives to nurture the creative talents of all its learners. All its systems will be designed to meet its core purpose, "To inspire confident learners who will thrive in a changing world".
'We will have the flexibility in terms of staffing, timetabling, technology and physical resources to deliver a personalised provision for our learners, which learners help co-construct with talented staff. We will develop a range of learning and personal skills in our learners which will enable them to think independently and enjoy learning.
'A broad global view will permeate the curriculum and the effective use of ICT will underpin all the school's systems. We will use the best of modern technology to inspire learning and all future decisions about new buildings will have the flexible and sustainable delivery of our provision as the guiding design principle.
'In 2018 Huntington School will be a healthy, happy school where our pastoral system ensures that everyone feels safe to learn. We will be at the heart of the local community and at the centre of York's education system, helping meet the diverse needs of learners both locally and city-wide, with the support of all our stakeholders, especially parents.
'Our school will be rooted proudly in its highly successful past but will be dynamic and forward looking; it will be somewhere that remembers to enjoy the experience of today. We will have a school where everyone has a clear sense of where they are now in their school careers, where they would like to go and how they are going to get there. We will ensure that all learning and teaching is informed by our own best practice, and we will be able to take innovative risks with confidence.
'In 2018 Huntington School learners will be aware of how personal and political decisions affect the future of the environment and of their responsibility to help sustain the planet. We will be a civilised community which will have a civilising influence on all of us, and positive personal relationships will be an important feature of our school. We will continue to value respect, honesty and kindness, and believe in the limitless potential of people.
'All the school's diverse communities will have a shared vision of the school and will be united by our school purpose, the nub of which will continue to be to inspire learners, and equip them with the skills, confidence and qualifications required to thrive in a changing world.'
Students and colleagues then had the opportunity to redraft the vision – one of the main amendments was to add especially parents in the fourth paragraph.
Over the last decade, 'Vision 2018' is what we collectively worked to achieve at Huntington School. We displayed it on the walls in every arm of our rambling building. It helped hold the school together. It was often cited as something which attracted teachers to apply to work at our school.
Almost a decade to the day since we began the process of establishing 'Vision 2018', Ofsted rocked up and declared the school to be outstanding. You can find our new 'Vision 2022' on our website.
Follow the links below for more from John:
1. From vision to action: developing your school's core purpose
3. From vision to action: choosing your values
4. From vision to action: planning with coherence
More from the Optimus blog
Into the mix: why do schools need to market themselves?
What can schools do to help young people thrive?

Driving strategic and cultural change in a MAT
Our MAT Leadership Programme​ will provide you with the skills needed to drive change and improve outcomes across your multi-academy trust (MAT). 
This series of six one-day modules is ideal for any member of a MAT leadership team.