My day at the SRE conference: new insights for effective teaching
With Tuesday's one-day conference still fresh in my mind, here is some of the guidance our speakers had to offer for delivering effective, age-appropriate SRE.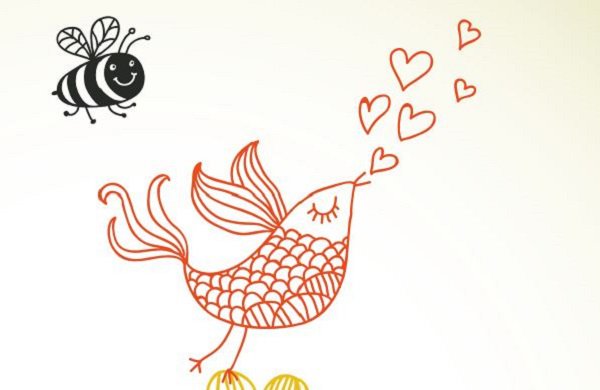 Our Relationships and Sex Education conference on Tuesday was (as event chair Jane Lees put it) a day of 'little steps' and 'giant leaps'. New resources for some delegates, a whole new approach for others.
A hive of ideas and expert advice, the conference featured everything from masterful keynotes to smaller, more focused sessions.
And who's to forget the consensual tea?
A quick break for (consensual) tea before the next sessions #oeSRE pic.twitter.com/2EYrXlJyvJ

— Optimus SEND (@OptimusSEND) 18 October 2016
Here are some of the prominent topics that were covered over the course of the day, with specific lesson ideas and guidance to take home.
Sexting: a criminal offence
Sexting is becoming the new 'first base', suggests Kate Daniels, conference speaker and director of PSHEeducation.
A NSPCC study found that one in ten boys and girls have taken topless pictures of themselves at some point, whether that be to send to a boyfriend, girlfriend or even someone they've met online.
There are many reasons why someone might 'sext', it could be innocuous fun or boredom, or it could be a possible sign of manipulation.
Whatever the motivations, the law is unequivocal: taking, possessing or distributing 'nude pics' of someone underage, even if that person is themselves, constitutes a criminal offence. No amount of context can change this.
Unsurprisingly, some delegates in this session were looking for clarification as to how the law affects teachers or school staff when incidents of sexting are reported.
Say a child were to inform you that they'd received a topless photo from someone, and proceeds to hand you their smartphone. In viewing the image, would you be prosecutable for viewing child pornography?  
#oeSRE just home from a fantastic conference - it was a pleasure working with you all

— Kate Daniels. (@PSHEeducation) October 18, 2016
Although a legal grey area, I agree with Kate that in this situation a child will clearly come to you out of trust.
Providing you act immediately and decisively, you shouldn't fall foul of the law.
A broader concern for teachers is how they can try to change their pupils' perceptions, and portray sexting as something that require a considerable amount of caution on any platform and in any environment.  
It's true that young people type, view or share material online without really considering the consequences, and this is being exacerbated by the changes social media has made to the way messages are exchanged.
Snapchat is notorious, if not trend-setting, for allowing users to see images they receive from other users for no longer than a few seconds. It's an automatic 'burn after reading' functionality, meaning that users can send 'nudes' without discretion because they believe that nothing will be retained.  
'Encourage them to run through all the consequences first and not to be impulsive', suggests Kate. The illusion that anyone or anything can be kept truly private online only plays into the hand of child porn sites that will upload swathes of stolen images and videos.
With this in mind, one lesson activity suggested by education lawyer Dai Durbridge involves a squeezable tube of paint – although toothpaste would work on a tighter budget!
'Explain to the pupils that the paint represents everything they say online. Then tell them to squeeze it out and see how difficult it is to get it back into the tube. This is a clear and practical way of explaining that what we say online can never be taken back.'
This lesson idea is taken from Dai's full guide to the legal implications of sexting, which has all the information you need to help your pupils stay safe. 
PSHE Education offers excellent, bespoke advice on everything from cyber safety to stress management.   

Grooming: observance and resilience 
In her captivating – and quite rightly unsettling – speech, ­­­­Marilyn Hawes from Enough Abuse drew attention to how grooming can so easily be hidden in plain sight. Groomers are 'smooth operators', and can exploit the vulnerability of young people in any number of ways in order to establish trusting relationships.
Anything from the subtlest inappropriate contact, to text messages that become increasingly manipulative or explicit, will often go unnoticed by parents and school staff and unreported by victims. As this relationship develops and the effect on the victim worsens, it can become the trigger for negative behaviours, depression and self-harm. 
There are two objectives: developing observance among school staff and encouraging resilience among pupils.
Marilyn suggested that teachers are often put in a position of either trusting or ignoring their gut instinct. If a child is persistently day-dreaming in class, can it be chalked up to a poor attention span or is there something deeper?
Excellent group at #oeSRE great organisation and delegate literature as well as lively engaged attendees!

— Enough Abuse (@EnoughAbuseUK) 18 October 2016
Trusting instinct, 'being the child inside', is paramount to spotting grooming incidents that might otherwise go unnoticed.
Encouraging resilience might seem a vague ambition, but the resources needed to teach consent and promote healthy relationships are out there.
It may not be possible for teachers to maintain oversight over the many hundreds of channels a groomer can use to establish deceptive relationships, they can help their pupils to spot these advances and report them.  
Want to know more about how you can teach pupils to spot the signs?
Optimus members can watch our webinar with Debs Ward on identifying child sexual exploitation. 
Enough Abuse offer bespoke consultancy and workshops for schools, alongside a variety of expert guidance.  
Consent: just say 'no'
The much-admired 'Consent and Tea' is one of many ways that teachers can introduce the topic of consent in a way that isn't abstract and uninspiring. 
Its popularity demonstrates that teachers must aim to find the balance between the negative (outlining the legal consequences of non-consensual sex) and the positive (portraying consensual intercourse as something intimate and valuable).
I mean who doesn't enjoy warm, friendly tea? 
Pupils will likely be familiar with issues in the media that are relevant to consent – sexual assault trials, lewd comments by a particular individual – and these could be good bases for discussion.
In her session, Clare Smith of 3Di Associates introduced one lesson activity, a variant on the 'yes/no game', which worked quite well. 
Pupils pair up, and pupil A must use a number of questions to convince pupil B to do something; eat a Mars bar, hand over their phone and so on. Pupil B can only respond to pupil A's questions without saying 'no'.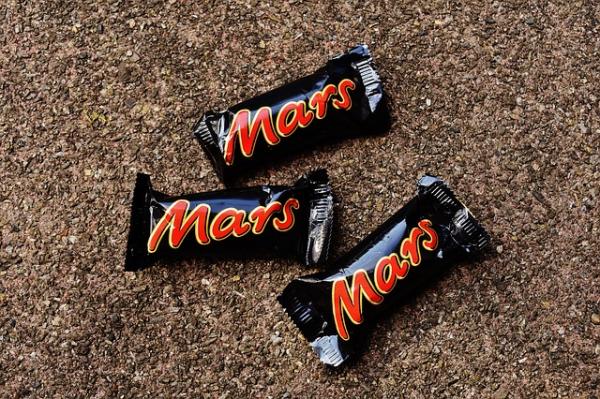 How difficult did pupil B find it to continue deflecting questions when a simple 'no' was valueless?
How persuasive had they found pupil A's questions?
This is a quick and simple exercise, but effective at underscoring the importance of clear, verbal consent before any sexual activity can take place. It could be good preamble to a more detailed discussion of the law.
"We are failing young people miserably, everywhere". @Lesley_de_Meza #oeSRE

Need for statutory SRE & PSHE Education.

— 3D Eye (@3Diassociates) 18 October 2016
3Di has some great advice and resources for teaching SRE​. 
One small step...
Perhaps unusually for a conference, one resounding piece of advice given to delegates was that 'If you have techniques that work, stick to them.' Talk of a statutory SRE curriculum that's sorely missing should not overshadow the effective teaching strategies that schools may already have in place. 
That said, teachers should also feel assured that they no longer have to piece SRE together as they go along. There are lesson plans and resources to teach consent, examine the impact of pornography and handle the more - *ahem* - difficult questions that pupils may ask. 
One giant leap...
If the conference has proven anything, it's that the consensus among teachers and safeguarding professionals for better, more comprehensive SRE is stronger than ever before. 
Whether this will translate into any tangible curriculum change at the top, only time will tell.
One thing is certain: while we may be looking at grammars, we should also be looking at Instagrammers. 
More from the Optimus blog