Learning from each other: lessons from the MATs Summit
Chair of our annual Multi-Academy Trusts Summit Laura McInerney looks back at her experience of the event and shares some memorable moments.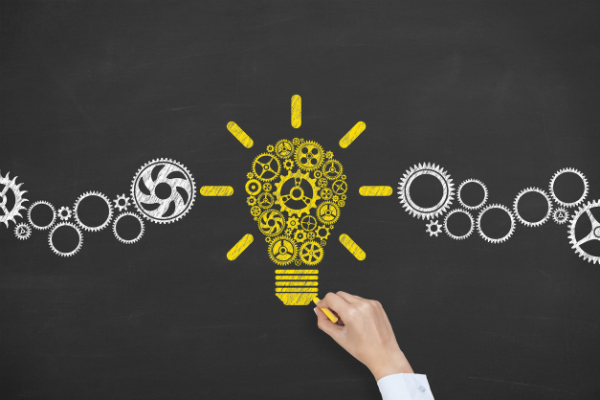 An irritating truth of teaching is that no matter how long you spend planning for pupils to learn some big, important concept, events will always overtake. Inevitably, you'll spill a paint pot, or a bee will fly in, and now the most memorable part of the lesson will be a tragic accident rather than the finer details of the Glorious Revolution or how to say, in French, that you own a hamster.
Conferences can have a similar vibe. It's all too easy to spend a few days having a pleasant time but to mostly leave with the memory of a delicious quiche and a leaflet from that bloke who sells educational whistles.
Having attended the Optimus MATs Summit for the past three years, I'm always grateful the experience is nothing like this. Being an academy leader is tough, and it's one of the few events where the job is central to the content. Starting, expanding and steadying a chain of schools is difficult, and it's hard for people outside to understand the particularities of the job. Happily, at the MATs Summit, because everyone is in the same boat, everyone learns from each other.
Sharing ideas
Over the years I've also learned of some genuine innovations. For example, during a Pecha Kucha session, in which leaders only had a few minutes to present an innovative practice from their school, I heard a headteacher talk about the wallpaper machine his school had bought to reduce annual repainting costs. The trust had several schools all within a short drive, and they shared a maintenance team, but the costs of painting were getting out of hand and they found poor adherence to display policies, meaning teachers taping up work destroyed walls.
The head had worked with his business manager to finance the purchase and full-time operation of a wallpaper machine. At a regular fixed point, teachers could order wallpapers for their classrooms. The designs were made relevant to topics they were teaching and served as massive displays. Not only was it more cost-efficient, and more attractive for the school, he also sold the wallpapers to other schools and local business outlets, meaning it generated a small profit!
Starting, expanding and steadying a chain of schools is difficult
Health comes first
Another year, Sir David Blunkett regaled the audience with his memories of serving as education secretary in the New Labour years. However, more importantly, he shared his health struggles, brought on by the stress of the job. 'We have a problem in the teaching profession, don't we? Teachers feel stressed out and understandably so. I felt sick. I felt sick before I went into some of [the union] conferences and I felt very badly for about two days afterwards.
'That's because you are a human. And your guts churn up and you end up with physical problems. I didn't talk about it, but I had ulcerative colitis and Barrett's oesophagus [reflux of acid from the stomach into the oesophagus], which had to be operated on. I was lucky we caught it before it became cancerous. These things have a knock-on impact.'
Hearing someone so influential point out that even they felt up against it as a leader is reassuring, but also a timely reminder that we must all take care of our health first.
Thinking space
The MATs Summit is also one of the few places where conversations get into technical, thorny details. If you ask most people about the difference between a local 'advisory' board versus a 'governing' board they are (a) unlikely to know, and (b) unlikely to care… unless you happen to be in a room full of people grappling with the reality of this distinction (which is what you get at the Summit).
As speakers each year have pointed out, the way that academy governance works is complicated and it's becoming ever more important. Earlier this month, Amanda Spielman, the Chief Inspector at Ofsted, noted how inspectors are sometimes going into schools where leaders don't understand they are in a multi-academy trust and what this means for their governance and responsibilities. This is problematic. But when chains are expanding quickly, and the guidelines aren't always clear, it's also easy to find yourself in a pickle over this sort of thing. It's therefore been useful over the years to have space at the MATs Summit to rethink how structures might look, and the benefits and downsides of each.
Everyone's in the same boat
I lied a little at the start, by the way. I said the incidentals are not what make the conference memorable. Moreover, it's true: the content is king. But I must admit that I've got to meet some great people during the coffee breaks at the Summit over the years, too. Steve Taylor, chief executive of the Robin Hood Academy Trust in Birmingham, became a profile interview in Schools Week on the back of standing next to each other at the coffee queue. It became clear that he was overseeing the development of a fascinating small cluster of primary schools and, like many school leaders, he was taking very seriously the challenges that come with steady growth.
And therein lies the joy of the event. Like-minded people, facing the same challenges, taking a few days to share what is going well, and learning from each other in an open environment. From the Summit I've learned of innovations, of difficulties, and of other people doing things that can help others in my network.
MATs Summit 2018
Designed for MAT CEOs and their leadership teams, the event provides an opportunity to learn, plan together and network nationally.
This two-day event takes place in October and covers areas including governance, growth and school improvement.
Places are booking fast so secure your seat now!