The Joy of Not Knowing: a conversation with Marcelo Staricoff
Learning how to learn, philosophical thinking, action research and getting comfortable with discomfort: Elizabeth Holmes gets to grips with JONK.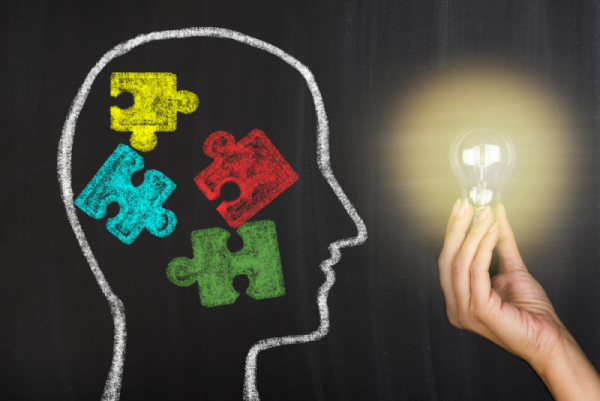 Recent headteacher, now consultant, lecturer and author, Marcelo Staricoff is a man with a mission. Drawing on his decades of experience as a scientist, educator and school leader, he created the concept of The Joy of Not Knowing™, now a book published by Routledge entitled The Joy of Not Knowing: A philosophy of education transforming teaching, thinking, learning and leadership in schools. It describes an integrated and coherent model and philosophy of education designed to maximise the love for learning at school that continues throughout a child's life.
The Joy of Not Knowing (JONK™) is a pedagogical framework not just for primary children. It is a whole school, inclusive strategy that reaches out into the family unit, the community and across all phases of education. Contrary to the apparent direction of travel in some sectors of education, this is not about repetition or preparation for test after test.
In order to explore JONK in more detail, I chatted to Marcelo about where his ideas originated, and how they can help children of today.
Marcelo began by explaining that, 'The JONK philosophy is rooted on the concept that in order to learn something new, we must not know it first. The JONK ideas and strategies then enable children to feel equipped to succeed, rather than worried or anxious when they find themselves in a position of not knowing.'
Marcello began his career as a scientist before embarking on a PGCE in primary education at the University of the West of England. After training to teach he experienced what he describes as 'a series of very lucky events'. He trained in a forward-looking placement school which gave him much freedom to experiment, got an NQT (ECT) role in a school with exciting ways of working with the children, and had the opportunity, with his headteacher, to be part of 'Flying High', a two-year action research project in Bristol.
Learning to think
'Our project focused on how to promote higher order thinking through teacher questioning in science', Marcelo explained. 'We found out through a rigorous research process that different types of questions elicit different answers in children, in terms of length and depth of response. I started to experiment with all the strategies I was seeing other in schools to develop a thinking skills approach to all aspects of the teaching and learning routine.'
If we are expecting every child to succeed with their learning, the ability to learn must also be taught
Marcelo became interested in how children feel as they walk to school; are they excited about the day ahead? He explained, 'I started to welcome them with an open-ended thinking challenge and I gave them all their own "thinking skills" book to do the challenges in. These transformed our day! As the children were doing the challenges, there was classical music in the background and the register being taken in Spanish, which meant they were immersed in a multilingual, musical and creative thinking environment in which all were experiencing success and that was preparing them for the day ahead.'
Marcelo is a master of helping us to not only think more deeply about our practice in the classroom, but also to think more creatively about how we teach children to do the same. For example, instead of families saying to children, what did you do today at school, say, what questions did you ask today?
'Philosophy and a philosophical approach to the curriculum is the main driver of the JONK approach,' Marcelo said. 'To include all the families, I created the "Thinking in Playgrounds" initiative at my school, where families would contribute something together in response to a philosophical question or challenge that was posted every day on the blackboard. For many families that was precious quality time spent together and transformed the way children felt coming to school.'
Marcelo continued, 'I got my second job as a teacher in a Beacon school that focused on six progressive pedagogical themes: thinking skills, philosophy, life-long learning, values, entitlements and accelerated learning. This was the platform that launched all the aspects that are fundamental to the JONK approach.'
Learning to learn
As a deputy head, Marcelo started to implement this value led approach to education more strategically throughout his school. 'We removed the school rules and replaced them with a set of values that everybody lived through,' he said. 'The transformation was amazing to see and we noticed a significant improvement in children's emotional, social and academic wellbeing.'
The realisation that Marcelo came to when appointed as a headteacher was that if we are expecting every child to succeed with their learning, the ability to learn must also be taught. This led to him introducing the concept of the Learning to Learn Week, when the first week of the academic year is devoted to teaching children how to learn, and to creating values and children's rights, to equip them with all the tools, skills, strategies, expertise and dispositions that enable them to succeed in all areas of the curriculum and of school life. 
Take away the fear of not knowing, and replace it with an enthusiasm for learning and for wanting to know!
'I also developed the concept of multi-professional teams,' Marcelo continued, 'to make sure that staff felt they had all they needed to succeed as professionals, and to give all staff a voice in terms of the strategic direction of the school. On the first day I would present to the staff the main school development priorities for the year and staff would then choose which team to join. This culture brings many benefits.'
For Marcelo, the most exciting development then came when these multi-professional teams then also became populated by children, who as learning leaders, would work with the staff to create, write and publish a child's version of the school development plan.
'One of the things that I enjoyed experiencing most as a headteacher is the freedom that is afforded to teachers through the JONK action research teams,' Marcelo explained, 'where all staff have the freedom to experiment with a different area of pedagogy each term, evaluate it and then if successful embed into their practice. What I was trying to achieve in developing all these areas of the JONK approach was to get children and staff to feel that anything is possible, to use empathy to take away the fear of not knowing, and replace it with an enthusiasm for learning and for wanting to know!'
The beating heart of Marcelo's philosophy for learning and teaching that is so clearly elucidated in JONK is that in order to learn something new you have to not know it first. It is transformational for children to realise that if they know the answer, they are not learning anything new. This is the key that unlocks a lifelong love of learning.
Learning to love learning
There are six interlocking domains of the JONK philosophy and whole-school approach.
The school as a community: values led culture in multilingual and multicultural environments. Friendship, enjoyment and playfulness.
A culture and ethos for learning: the value and joy of not knowing in creating a thirst for wanting to know. Every individual as an expert in their field.
The enjoyment of learning how to learn: explicit teaching of skills, tools and dispositions. Intrinsic motivation for thinking, learning and knowing.
Collaboration and school leadership: leadership for dialogue, individual growth, professional freedom and strategic development. Democracy, decision-making, and whole-school change.
Life-long learning beyond school: pupil, school, family triangular partnership for learning. School at the heart of the local, national, global community.
The enjoyment of teaching the learning: motivational and innovative teaching and pedagogy. Personalised learning through whole class teaching.
Everything is perceived to be possible. But how does that actually come true?
Marcelo explained, 'Through the culture of a school that is based on values, children's rights (UNCRC), life-long learning dispositions and links with community and families. Living through a set of values, enables the rights of children to be met. Once the rights are met the children can acquire all the dispositions of successful lifelong learners, which then enables them to add cultural capital and contribute to all areas of society and their local, national and global communities.'
It feels like it would be incredibly liberating for teachers, while also getting the outcomes we desire
For Marcelo and the JONK philosophy, education is like architecture. You start with a detailed plan before building anything. 'Schools are the same,' he said. 'Headteachers and teachers also start with the detailed plans and then the experts they source to make these plans come to fruition are the children.'
The book holds that once children perceive that they are experts of learning, they develop their own model of learning to describe how they view the process of learning, and the teachers can then use the language of each model to have personalised learning conversations with every child.  
The book holds that inspirational teaching makes the curriculum be perceived not as the end product but as a launch pad for enquiry where all children feel that they are able to achieve what at first seems impossible. The key to the JONK philosophy is placing children in a position of discomfort, or not knowing, but then learning is set up to ensure that all children and adults are able to feel comfortable with being uncomfortable.
JONK is a convincing read. It is laden with passion and experience, anchored in actual success in classrooms, and illustrated with myriad examples of children's work. It feels like it would be incredibly liberating for teachers, while also getting the outcomes we desire. For those looking for an antidote to what they see happening in their classrooms, Marcelo is testament that there are other options out there.
The Joy of Not Knowing: A philosophy of education transforming teaching, thinking, learning and leadership in schools by Marcelo Staricoff is published by Routledge. Contact Marcelo to find out more.