How can you make your MAT attractive?
We asked MAT leaders what matters to employees and how they can market themselves as an employer of choice.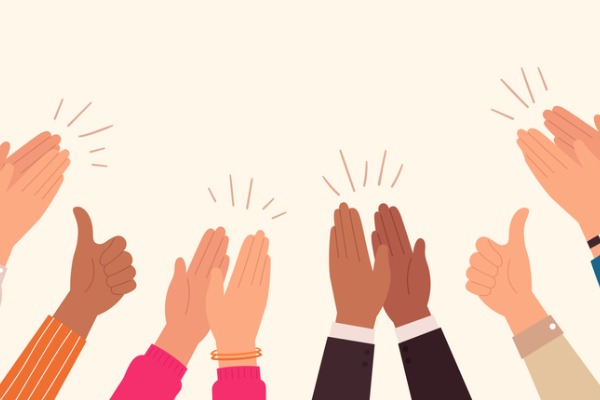 As an employer, you want to foster an attractive and professional environment where staff feel comfortable, happy, valued, and can work to the best of their ability.
When it comes to bringing on new employees, there are many things that a candidate considers before accepting a job offer. We spoke to some MAT leaders to gain an insight into the top priorities and what MATs can do to attract new staff and schools.
Jonathan Smart, Deputy CEO/Executive Headteacher Excelsior MAT
At Excelsior we believe that excellent teaching changes lives and broader than this that excellent, happy staff drive success. We have a core purpose for staff that says, 'staff will wake up and go to work knowing that they will feel safe and valued when they get there and return home fulfilled.' 
Our belief and purpose drive everything we do; our people strategy identifies our desire to achieve these goals. Within our strategy we have identified the following key strands to help us be the employer of choice.
Create the right environment: culture, wellbeing and happy and purposeful. 

Lead by example: aspiration, innovation, purposeful working relationships.

Develop and grow talent: excellent post induction support, personalised professional development, and wider opportunities. 

Attract recruit and retain the best people through innovation, aspiration, and equality: smart advertising, applicant tracking and structured and focused induction. 
We passionately believe that staff happiness, excellent support, and purposeful work matters most to prospective employees. We endeavour to provide all of these in abundance. The very nature of our work is one of great purpose and we have created a wellbeing hub on our website as part of our approach to wellbeing.
We focus heavily on staff happiness and organisational culture as we recognise that all our staff will do an excellent job if they like what they do and the people they do it with. We care passionately about our staff but expect great things in a culture of high expectation, high support, and low threat. 
To be an employer of choice, a MAT needs to understand the needs of colleagues and young people in its care and continuously strive to meet them so that teams feel valued – and want to stay.
A MAT offers the opportunity to: 
be a part of a larger collaboration of schools
have peer support from other professionals
network and collaborate with other academies in the trust to support and learn from one another.
Staff surveys and feedback inform us that work-life balance and wellbeing is as important (if not more than) money. Through economies of scale and identifying what is important to our staff, we can provide enhanced employee benefit schemes and a higher rate of pay as a MAT. Some of the benefits include training and development, hybrid working where possible and a staff rewards platform.
In addition to this, the ability to pool income releases more funding to be focused where it matters most, on our employees and our young people. Our central team enables leaders and teaching staff to focus on teaching and learning by providing expert services, for example in the fields of professional services, inclusion, behaviour, and school improvement. Teachers and support staff want to focus on children's education and wellbeing, and this is made easier with that wider support offering behind them. 
Buzz phrases like 'employer of choice' are easy to pop on a website or add to your MAT's publicity material, but turning them into something meaningful takes time, consistency, and commitment. That commitment must come from the top, with a CEO and chair who share that vision, but it also needs to be supported by senior teams across the MAT and your HR director. The commitment needs concrete steps, too, beyond positive words that anyone can agree with. 
A good starting point is the DfE's own education staff wellbeing charter. Setting up a working group with representatives from all parts of your MAT community and asking them to create your own version will provide a route-map for how you can use staff wellbeing to shape your organisation's culture.
If you haven't got a formal way of collecting staff feedback, this would be a good moment to create one. Whether that's through committees, surveys, face-to-face conversations or, ideally, a combination of all three, creating a culture where staff are genuinely being listened to helps to shift the dial.
Ask staff what specific changes would improve their wellbeing. Staff know that there are restrictions of budget, time, and Ofsted requirements, but inside the lines of these boundaries there are numerous changes that can make staff feel listened to.  
Making sure that marking deadlines don't clash with parents' evenings.
Asking staff how long they need to mark the mock exams.
Altering staff timetables to implement a flexible working policy where possible.
Tackling mental health stigma by publicly stating that prior mental health issues are not a barrier to promotion. 
All of these will make you more attractive to a potential employee, without necessarily costing your MAT a penny.
Congratulations to all the trusts shortlisted for the Employer of the year 2023. You can keep up to date with our MAT Excellence Awards by visiting our website. 
The MAT Excellence Awards
This unique event will give trusts the opportunity to celebrate their achievements and recognise their impact on pupils, staff and the community.