EAL teaching: ways to build vocabulary
Are you looking for resources and ideas to help support your EAL pupils? EAL teacher and educational sociolinguistics researcher, Hamish Chalmers, is back with a second webinar on EAL teaching.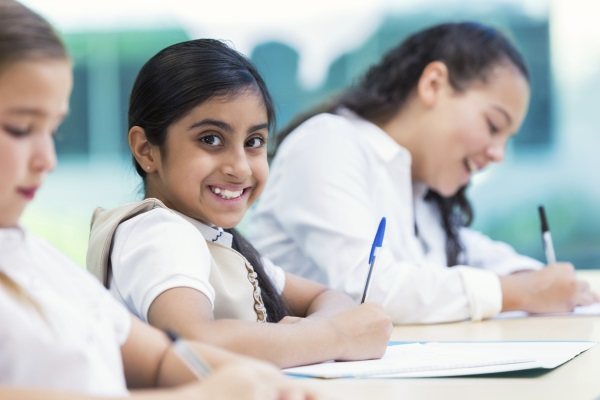 Schools are struggling to cope with the increase in the number of pupils with English as an additional language, with teachers feeling ill-prepared to provide for children and young people with EAL.
In his previous webinar, Hamish outlines how schools can take a whole-school approach to EAL teaching to ensure teachers can effectively deal with EAL issues.
Fundamentals for teaching pupils with EAL
The six principles below are fundamental to creating a well-integrated English language learning environment in schools, says Hamish.
Inclusion over withdrawal: make sure EAL pupils are in the classroom with other children.
Integrate language learning with content learning: work out ways to incorporate both at the same time, teaching English and curriculum content.
Connect new learning to EAL pupils' prior knowledge: many pupils will have come from a school where they have learned only the content – they now need to learn the new labels.
Provide comprehensible input: lecture style teaching does not help EAL pupils.
Use co-operative learning strategies: tasks should be well structured with clear outcomes.
Modify vocabulary instruction: EAL pupils need to be taught the vocabulary they will need to succeed at school. This will include subject-specific vocabulary.
Building vocabulary is key to improving communication and learning for pupils with English as an additional language. To help pupils achieve their best at school it is vital that teachers use language that is rich and context embedded, says Hamish. In this webinar Hamish will provide teaching strategies, resources and activities ideal for working with EAL pupils.
More on EAL