Bouncing back from a disappointing inspection outcome
Your Ofsted inspection has come and gone, but the outcome wasn't what you'd hoped. What are the next steps?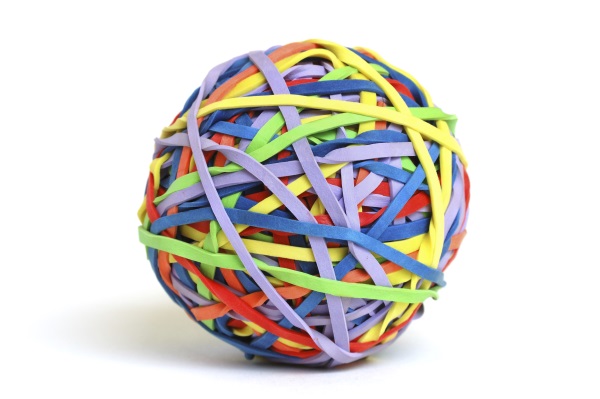 If social media is anything to go by, an Ofsted inspection remains a source of dread for those who work in schools. While much work has been done by Ofsted – and particularly its national director, Sean Harford, via Twitter – to dispel myths around what inspectors looks to find in schools, there's no doubt that many approach the inspection process with trepidation.
It's no surprise, then, that when an inspection leads to a disappointing outcome, it can be tough for a school and its staff to bounce back. Even when the outcome seems fair and the school doesn't make a complaint, the experience can feel bruising and demoralising.
Adopt, adapt, improve
While it's important not to paint too negative a picture – after all, most if not all inspections are completed amicably, with schools accepting the outcome as a fair representation of the snapshot that inspectors get – we cannot overlook the fact that the process can leave some feeling so depleted that they face a stark choice: bounce back or move on.
HM Chief Inspector Amanda Spielman spoke about this at length at the launch of the 2016-17 Ofsted annual report. With reference to schools that had been judged to require improvement for a relatively long period of time, Spielman stressed the need for support and leadership to come from within the school system, saying:
'I am a believer in the school-led self-improving system. Not because of ideology, but because of the clear evidence of what happens when we unleash great leaders and teachers… Much of the improvement of education standards in recent years has not come from central or local government or – dare I say it – Ofsted, but from the school system itself.'
It's a big ask, especially for schools that are facing the challenge of picking themselves up and moving onwards and upwards. Context is everything. Whether a school requires improvement or is at risk of forced academisation will determine the next steps. Similarly, those schools hoping for outstanding but having to settle for less will need to explore their specific context in order to move on positively.
Clearly all schools need to know their legal position, and there are experts who can help (for example in the local authority, or education lawyers such as Browne Jacobson). But there are some steps that author and consultant Paul Garvey suggests might be worth taking to ensure that your inspection goes as well as it possibly can.
Take control
Prepare assiduously and take control of your inspection from the start. A persuasive self-evaluation form can be a big help. An on-the-cusp decision, such as between 'good' and 'requires improvement', rests on the subjective assessment of the inspector or inspection team.
If you feel you are not being inspected in the manner Ofsted's school inspection handbook demands, complain during your inspection. Call the Ofsted helpline on 0300 123 1231 as soon as you suspect you are not being judged fairly. The Ofsted handbook is authoritative, and inspectors cannot inspect any other way. Leaving complaints until after your inspection lowers the chances of success.
Trust your team
Stay strong and try to avoid micro-managing or closely monitoring your teachers and support staff following a disappointing inspection outcome. If you know your staff are good, trust them.
Play the long game
If you were good before, recent changes to inspection timings mean you are unlikely to become 'requires improvement' straightaway, as your inspection will not convert immediately. Instead, you'll receive a letter highlighting areas of weakness, and a period of 12-18 months in which the school should improve to 'good'. It is possible that your HMI could recommend an earlier inspection, so fight to avoid this if all is not going well.
Put people first
Perhaps most important in this process of school accountability is that the wellbeing of all – staff and pupils alike – remains paramount. Irrespective of any changes we see occur in the system, without staff who are looked after well, can schools ever sustain? When it comes to bouncing back, people must come first.
Further reading
Garvey, P., Taking Control: How to prepare for inspection and Talk for Teaching: Completely rethinking professional development in schools (John Catt Educational Ltd., 2017)
More from Optimus
When inspection is not by Ofsted