The best that we can be: why behaviour management starts with self-care
Liz Worthen speaks to Adele Bates about what inspired her book, "Miss, I don't give a sh*t", and what she's learned in the process of becoming an author.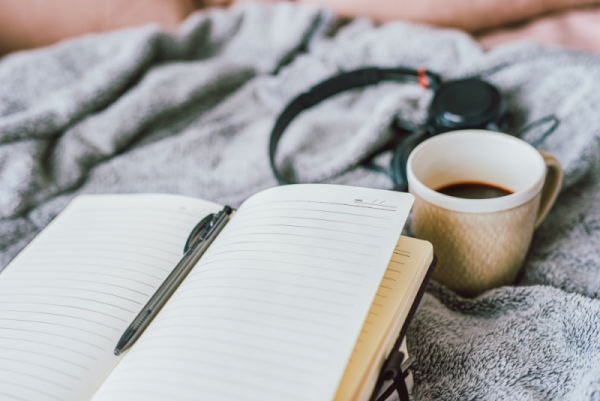 Regular blogger Adele Bates has published her first book, "Miss, I don't give a sh*t": Engaging with Challenging Behaviour in Schools, in which she shares strategies and tips she's gathered in her 20+ years of teaching experience.
I caught up with Adele over Zoom to find out what's involved in putting together a book about behaviour. Listen to our 15 minute chat or read the highlights below.
What started you on the journey of writing this book?
A few years ago, I came across an article reporting that 35 pupils a day were being excluded from schools. It really hit home for me the fact that we're getting something wrong!
Most teachers get a total of about half a day's training on their PGCE course around behaviour – and that might have been 20 years ago! How much behaviour training is actually available? Teachers do want to know how to do this better, but they aren't always given the tools to deal with behaviour that's challenging, rather than issuing another detention or punishment.
And yes, consequences are a necessary part of the process, but they only take you so far. We exclude pupils and then what? Another exclusion? And later, prison?
I wanted to write a book that would equip, empower and give confidence to the teaching staff and school leaders who are dealing with more extreme behaviour now (particularly since the pandemic), with a mixture of theory and practical applications for the classroom.
Can you share a couple of your personal highlights from the book?
In each chapter of the book there's a short interview with someone I consider to be expert in the behaviour field. They don't all have PhDs (though some do); they are people who are on the ground, working with these children and young people every day.
For the first chapter, which is on self-care, I interviewed Frederika Roberts, who does a lot of work around emotional wellbeing and character education. I believe that one of the problems in our system is that we're a workforce that doesn't take care of ourselves – and so guess what? When a kid sets light to their blazer in front of us, we can't cope!
Frederika spoke to me from the perspective of a parent. 'I'm about to give you my most precious thing in the world – my child – so why would I not want you to be the best you can be, for my child?' It was lovely for me to hear that.
For the second chapter (safety first, learning second) I interviewed Rachel W. Rachel is someone who has experienced the care system herself – as a child she was placed in 13 different care settings! She's now a canine assisted therapist, using dogs to support young people with behaviour needs.
The interview with her is the most raw. She's not talking from a degree perspective; she's talking about what happens when a child is entirely dysregulated, and shares experiences of what it's like to be that child. What it's like to not even be able to hear the instructions a teacher is giving you, because you're having flashbacks to the abuse you experienced the night before.
What advice could you offer other aspiring authors in the world of education?
Just write! Before this book was even thought of, I had been writing a blog post once or twice a week for two years. I didn't necessarily know why I was doing it, and at the time there weren't many people reading it (apart from my mum). I just needed to put the experiences I was going through in schools somewhere. And in essence, that's how I got the contract with the publishers.
While I'd already spent two years amassing content to use in the book, I was daunted by the task of taking my 1,000 word blog posts and turning them into 5,000 word book chapters. What really helped me was a writing course I did with Arvon (who offer teachers a discount). One of the tutors was Melissa Benn, who is an education writer herself. I was star struck!
What's next for you? Is there going to be a sequel?
Not yet! I want to work with this book first. There's a lot in it: it has the practical 'how to', it has the theory, it has the student voice, and it has the teacher and teaching assistant experience in it. My mission has been to share some of the specialist knowledge and theory I've built up, and bridge it over to 'and what can I do tomorrow?'.
So I feel there's a lot of capacity and potential for how much this book can be used. And it is my intention for the book to be used – not to be a pretty thing on the shelf.
I've also now launched an online behaviour membership network. I feel we've got a massive gap where people in school can't get the support with behaviour that they need. So I wanted to create a space where teaching staff can come if they want fresh approaches, guidance, or just a little giggle or scream…
I'm looking forward to going even deeper into the content of the book and supporting people with specific behaviour needs.