28 steps to achieving an outstanding early years Ofsted judgement
Sam Attwater outlines the key things your early years setting will need to do to achieve an outstanding Ofsted judgement.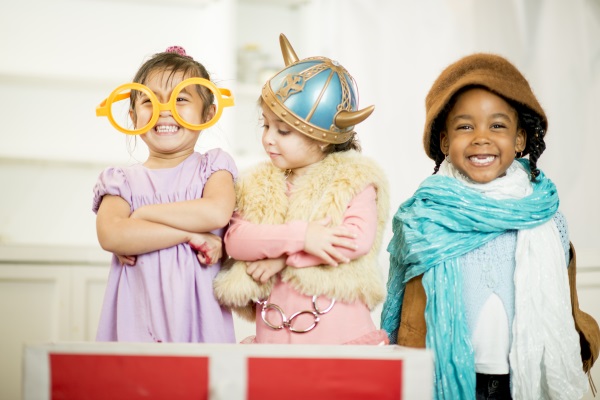 Alongside a new common inspection framework, Ofsted has published a revised early years inspection handbook (EIF) which sets out how Ofsted inspects registered early years settings in England. 
The aim of the new framework is to put the curriculum at the heart of everything, bringing the focus of inspection back to the substance of education. 
Education providers will no longer be graded on 'teaching, learning and assessment' and 'outcomes' as separate judgements. Instead, these will be considered as part of a broader view on the 'quality of education' that children receive. 
Inspectors will also make graded judgements on the following areas:
leadership and management
behaviour and attitudes
personal development.
Using this four part grading scale:
grade 1: outstanding
grade 2: good
grade 3: requires improvement
grade 4: inadequate.
If the standard of education is not at least good, inspectors will consider whether a provider requires improvement or is inadequate.
Below are the factors and the steps you will need to show to be judged outstanding.
Quality of education
Inspectors will particuarly consider the intent, implementation and impact of the curriculum.
Intent: providers must have a firm understanding of what they want children to learn. This is down to the individual provider – schools can decide themselves what they want children to learn and develop. 
Implementation: this must be embedded in a way that ensures children make progress in the seven areas of learning, consistently across the curriculum. Teaching is designed to help children remember what they have been taught in the long-term.
Impact: what children have learnt will be demonstrated through their work, play and levels of concentration. They have the knowledge and skills they need to thrive in school.
Cultural capital
Ofsted will also judge providers on whether children are taught the essential knowledge that they need to be educated citizens. 
Inspectors will consider how well the curriculum is used to enhance the experience and opportunities to all children, particuarly the most disadvantaged. 
Providers have a duty to help children experience 'the awe and wonder of the world in which they live'. 
Leadership and management
Leaders must show that the pursuit of excellence is at the heart of all you do and all the setting's activities. The vision must be uncompromising about focusing on the achievement of all children.
Leaders engage effectively with children and parents.
Leaders show that teaching is highly effective and that appraisals, performance management and peer to peer observations have impact on staff practices. In preparation use peer to peer observations to support your staff in getting used to being observed as this is when nerves will show: the most outstanding staff do the strangest things when they are nervous!
Keep your online self-evaluation form up to date and, if you think you are outstanding, judge yourself as such. Remember that outstanding does not mean perfect: show your aspiration for continual improvement.
Talk about the journey of your children and their families from when they started to where they are now and how your curriculum meets the needs of all children. Gaps in achievement should be negligible and how you spend your pupil premium money is crucial.
Show how as a leader you inspire others. This could be shown through not only your setting but also how you have supported other settings and through your place within the community.
When issues are identified (in particular about workload) make sure that they are dealt with appropriately and quickly.
Create an environment which allows staff to consistently report high levels of support for wellbeing issues.
Behaviour and attitudes
This will be judged through the 'characteristics of effective learning' including playing and exploring, active learning and creating and thinking critically. 
Children are confident and have respect for others, and have positive attitudes to play and learning.
Children are developing a sense of right and wrong, whilst learning to manage their own feelings and behaviour. 
Even when children encounter difficulties, they keep trying. 
Personal development
Ofsted will be looking to see that your environment is highly stimulating, that children are extremely motivated and eager to join in with activities. The characteristics of effective learning should be constantly shown and children are encouraged to use their imagination and inquisitiveness and are responsive to adults and other children.
The curriculum builds children's confidence, independence and resilience. They are taught to take risks and solve problems.
Your policies and procedures must be vigorous and high standards for care and hygiene and meeting the children's personal needs are shown.
Children are confident and secure in their environment and they have formed strong emotional attachments. Children show how they can keep themselves safe, how to manage risks and that they have complete confidence in their own abilities. Possibly offer a group of children to show the inspector around the setting. They should know the setting as well as anyone and, although they will talk about the good and the bad, this will show that your children have a positive sense of themselves and will demonstrate confident behaviour and respect.
The curriculum supports children's emotional security, and children are taught to understand what makes them unique.
You will need to show that children's welfare and personal development is fundamental in everything you do – that you teach children about their feelings and the feelings of others and reflect on differences and an understanding of the wider community. This includes promoting the principles of equality and diversity in an age-appropriate way
You will promote the principles of equality and diversity in an age-approriate way.
Overall effectiveness
The quality of education is outstanding.
All other judgements are likely to be outstanding. of the above key judgements are outstanding – one key judgement can be good but you will need evidence to show that the area is improving rapidly towards outstanding.
You must have no breaches to the statutory requirements. 
Safeguarding is effective.