23 top tips for new headteachers
Taking on the role of headship? Get prepared for the new challenges and responsibilities with advice and top tips from our experts and practitioners.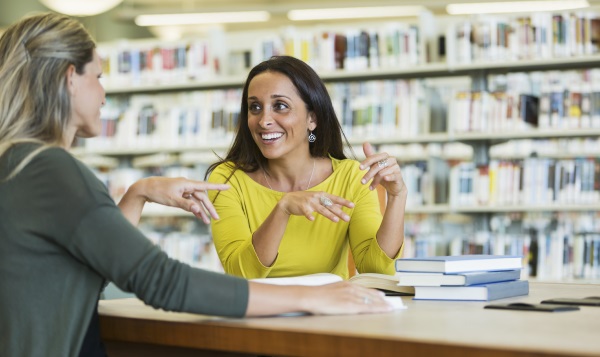 Managing change
1. Dealing with change in the school system is a constant and complex task for leaders. People will expect changes and it's a good time to introduce something new - make sure it is something fundamental that you can build on in the future.
During her first year as headteacher, Roisin Paul added three new members to her SLT to address the school's top priorities: closing the gap, teaching and learning and inclusion and SEN. Find out more about Roisin's journey as a new headteacher.
2. Don't be afraid to make a change – people will react differently and you may need to stand your ground. Coaching and leadership expert Tony Swainston explains how the course Coaching for Change can be used to support staff development and growth as well as driving constructive change. 
3. Successful school leaders are outward-looking and curious, even nosey! Knowing what is going on in other schools and pinching ideas is ok – it's about making changes and taking the opportunities that are right for your school.
You don't have to do it all - trust your team
4. Being a headteacher may feel lonely to start with. Be sure to have someone to act as your critical friend or mentor.
5. Don't be afraid to delegate to your team, it will help them progress. Developing leadership skills within your team will pave the way for continued long term success. 
Ofsted's 2013/14 annual report outlines the importance of middle leaders and the opportunity for staff development and progress. Louise Ishani, head of training, south, at Teaching Leaders discusses the 11 competencies in what makes an outstanding middle leader (Optimus members). Share this webinar with your middle leaders to ensure they're at the top of their game.
6. Remember that you don't have to be good at everything - you will be surrounded by experienced and highly skilled professionals.
'When I need support the first place I go is to my SLT', says headteacher Jagdeep Birdi. Find out what steps Jagdeep took to move the school forward in his first headship.
7. Keep in mind the good role models you have met along the way - when in doubt about a decision think about what they would have done.
8. Always find time for your team - get to know their strengths and weaknesses. In their last inspection Little Heath School impressed Ofsted with their approach to staff development. Deputy headteacher, Joanna Broadhead, outlines the steps they took to achieve a 'good' outcome.
Get expert advice from SBM Nickii Messer on her webinar: 'But it's quicker to do it myself!' The humble art of delegation. 
Vision
9. Have a clear vision – lots of pieces make up a whole and as the school leader you need to understand them all. The best leaders have the ability to shape the future and inspire a team to follow them.
10. Leadership includes looking for leadership potential and developing your middle leaders. Our webinar for school leaders: Implementing a strong vision - a practical guide for middle leaders outlines strategies to help ensure they implement the vision successfully (Optimus members).
11. Change won't happen overnight so try and focus on one issue per day. Deal with or resolve that and go home feeling a sense of achievement! 
12. Never stop learning and looking to the future – continue to develop by working with and watching your team.
'We must challenge and support all our teachers, whatever their characters and capabilities, to be the very best they can be – and deliver consistently good and outstanding learning,' says headteacher Jackie Beere.
Jackie outlines seven habits of effective teachers in Coaching: the effective way to lead teaching and learning.
Find out how to be a brave leader from Steve Taylor, executive headteacher, in his webinar: Brave leadership – taking risks in education. (Optimus members)
Establish good communication
13. Always stay in touch with the classroom.
14. Create an effective communication system so that everyone is kept informed and can be consulted. Cultivate partnerships with parents and the local community to support pupil learning and progress.
15. Be explicit with your requests and instructions to staff. John Viner outlines three key principles of school leadership to ensure you're getting the best from your team.
Leadership is from the front
Good leadership requires good followership
The servanthood of leadership
Read the full article (Optimus members).
16. There will always be things in every school that are working well. Talk to your staff and governors to find out what they are.
Believe in yourself
17. Be kind to yourself! You'll make mistakes; everyone does.
18. Remember every school is different – your approach to headship at your school will be different to another school. Headteacher Dominique Dyer knew exactly what her priorities were after speaking to her teachers:
'I spent time talking to them and asking their opinions. I asked them what they were worried about and what they thought we should be working on next. We spent a full day talking about next year's school development plan.'
Find out how Dominique and her staff came up with a development plan to tackle the school's top priorities (Optimus members).
19. Put learning at the heart of everything you do. Successful school leaders are passionate about improving teaching and learning and the development of their staff.
20. Trust in your own judgements. The best headteachers show great judgement, particularly in challenging times.
21. Bear in mind that you are never going to please all the people all the time. Whilst there are lots of positives to being friendly, there is a difference between that and being everyone's friend.
22. Be prepared for your first Ofsted inspection as a headteacher. An inspection can be a stressful time, so we've put together an inspection checklist for headteachers (Optimus members) to ensure you and your staff are ready for a visit from Ofsted.
Say thank you!
23. Recognition is hugely important – remember to say thank you!
With thanks to our experts Suzanne O'Connell, Richard Steward, Jo Smith, Jagdeep Birdi, Fiona Toman, Kathleen Keeper and Viv Ingleton.
Related content for Optimus members